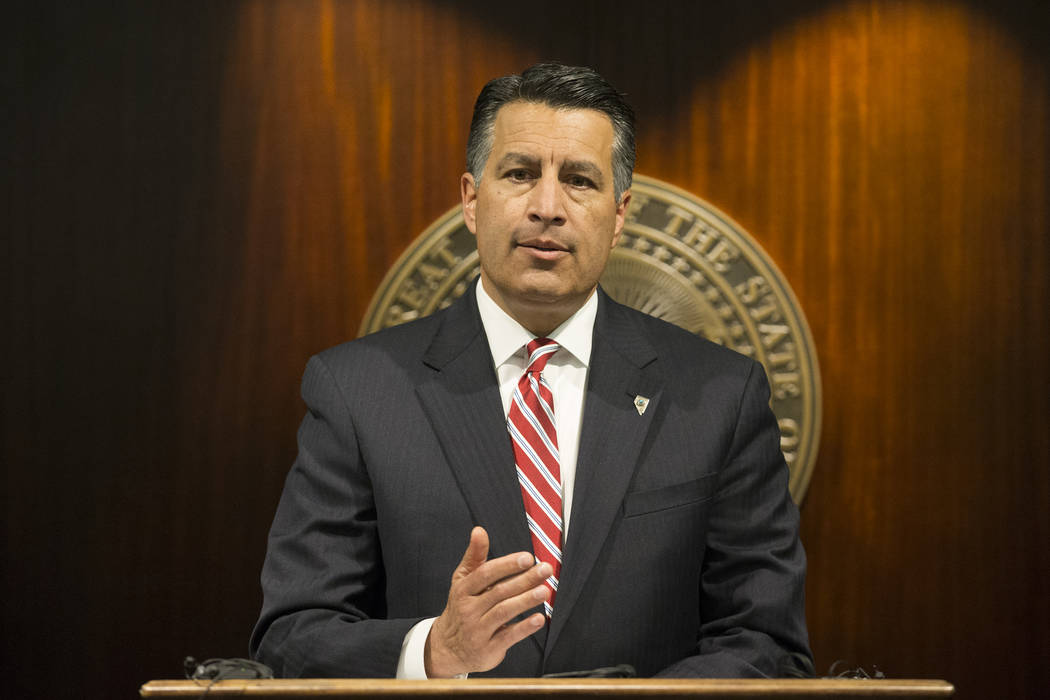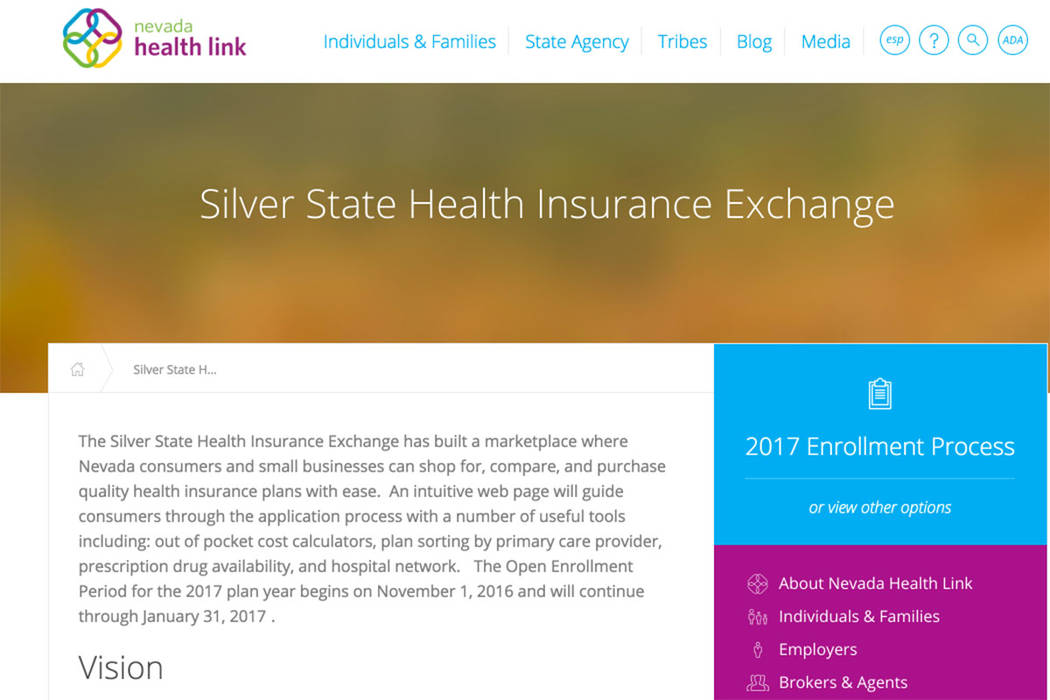 CARSON CITY — The Silver State Health Exchange has no carriers lined up for 2018 that are willing to offer insurance to Nevadans in 13 rural counties and Carson City, state officials said Wednesday.
The development comes because health insurance carriers are limiting their plans for the state exchange in 2018 to residents in Clark, Washoe and Nye counties. State officials are calling it a "health care crisis" and are scrambling to find an alternative plan that will include coverage for more than 8,000 rural Nevadans who rely on the exchange for health insurance.
The state exchange, allowed through the federal Affordable Care Act, began in 2013 as a tool for Nevadans to get health insurance, federal tax credits and subsidies. The development doesn't immediately make changes for rural Nevadans.
Impacted state residents using the exchange will continue to have access to their insurance coverage this year.
The state Division of Insurance notified the exchange on Wednesday about the upcoming changes.
"My administration is working diligently to identify solutions to ensure that there is, at the very least, a safety net available to rural Nevada residents who will be left without any options for coverage in the wake of these devastating and unfortunate decisions," Gov. Brian Sandoval said in a statement.
Sandoval said he has contacted U.S. Health and Human Services Secretary Tom Price about the situation."
"The expansion of Medicaid and subsidized Qualified Health Plans in Nevada has helped to dramatically reduce uninsured rates for these individuals," Sandoval said. "Lack of coverage in rural Nevada will set back the years of work we have done to reduce the uninsured rate throughout our state."
In its plan submitted for 2018, Anthem Blue Cross Blue Shield is exiting the 13 counties and Carson City and offering plans on the exchange only to Clark, Washoe and Nye counties. Another provider, Prominence Health Plan, is exiting the state exchange altogether.
In a statement, Anthem said the Nevada individual market "remains volatile, making planning and pricing for ACA-compliant health plans increasingly difficult due to a shrinking and deteriorating individual market." The carrier also noted "continual changes and uncertainty in federal operations, rules and guidance."
In an interview, David Livingston, chief executive officer of Prominence Health Plan, said: "This was a very tough decision for us, but really what it came down to was the uncertainty and instability in the market."
He pointed to the exchange's uncertain framework in the future, amid potential changes to the Affordable Care Act. He stressed that Prominence will continue to offer other health insurance plans in Nevada outside the exchange.
The exchange has four carriers that have submitted plans for 2018, but none of those plans include the 14 rural counties. But the carriers have until Sept. 20 to revise their plans, which gives state officials a window for negotiating with the carriers.
"This is a very fluid situation," said Heather Korbulic, executive director for the Exchange.
Nevada Health Link, the state's insurance marketplace, plans to begin negotiations with carriers and will look into submitting a federal waiver to change the Affordable Care Act's provisions in the state on an emergency basis, Korbulic said.
"I'm deeply concerned about the impact this is going to have for rural Nevadans," Korbulic said. "It's a dramatic and disappointing situation."
Contact Ben Botkin at bbotkin@reviewjournal.com or 775-461-0661. Follow @BenBotkin1 on Twitter.
Review-Journal staff writer Jessie Bekker contributed to this story.