Nevada's marijuana registration system back online after 1 week shutdown
December 21, 2016 - 7:15 pm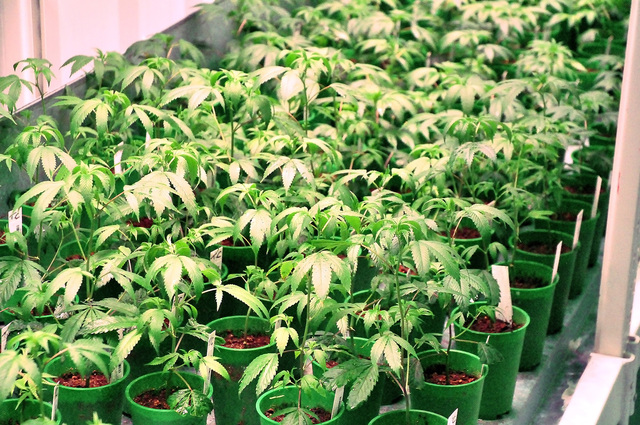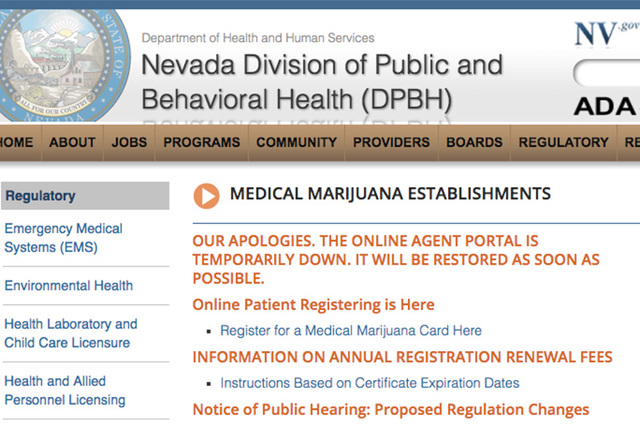 Nevada officials restored the state's online registration system for medical marijuana cards a week after a "problem" forced them to take it down.
An analysis of the portal found "some vulnerabilities," in the system, said Joe Pollock, deputy administrator for the Nevada Division of Public and Behavior Health, in an emailed statement Thursday.
The state shut down the medical marijuana portal on Dec. 8 after a "problem" was identified and opened an investigation into the issue, a state spokeswoman said last week.
Those vulnerabilities were corrected, Pollock said, and the division was "given the go ahead" to restore the portal on Dec. 15.
Part of the reason the state shut it down was to keep information from going in or going out, but Pollock said nothing appears to have been jeopardized.
"We do not have any evidence at this time that indicates the data in the Portal has been compromised," Pollock said.
The portal allows for prospective patients to quickly apply for a medical marijuana card with the help of a dispensary and typically allows those patients to get their cannabis the same day they applied. It also helps the dispensaries ensure that patients are not exceeding the state's medical limit, which caps medical cardholder buys at two-and-a-half ounces of marijuana in a two week period.
The portal being down forced dispensaries to conduct most business by hand. While that slowed things down, it didn't have a major impact on the overall business flow and was equivalent to a store's point-of-sale operating systems crashing, according to Essence Cannabis Dispensary CEO Armen Yemenidjian.
"It was more of a hassle than anything," he said.
Contact Colton Lochhead at clochhead@reviewjournal.com or 702-383-4638. Follow @ColtonLochhead on Twitter.