Nevada's next national monument may be in east Las Vegas
Updated May 26, 2023 - 8:52 am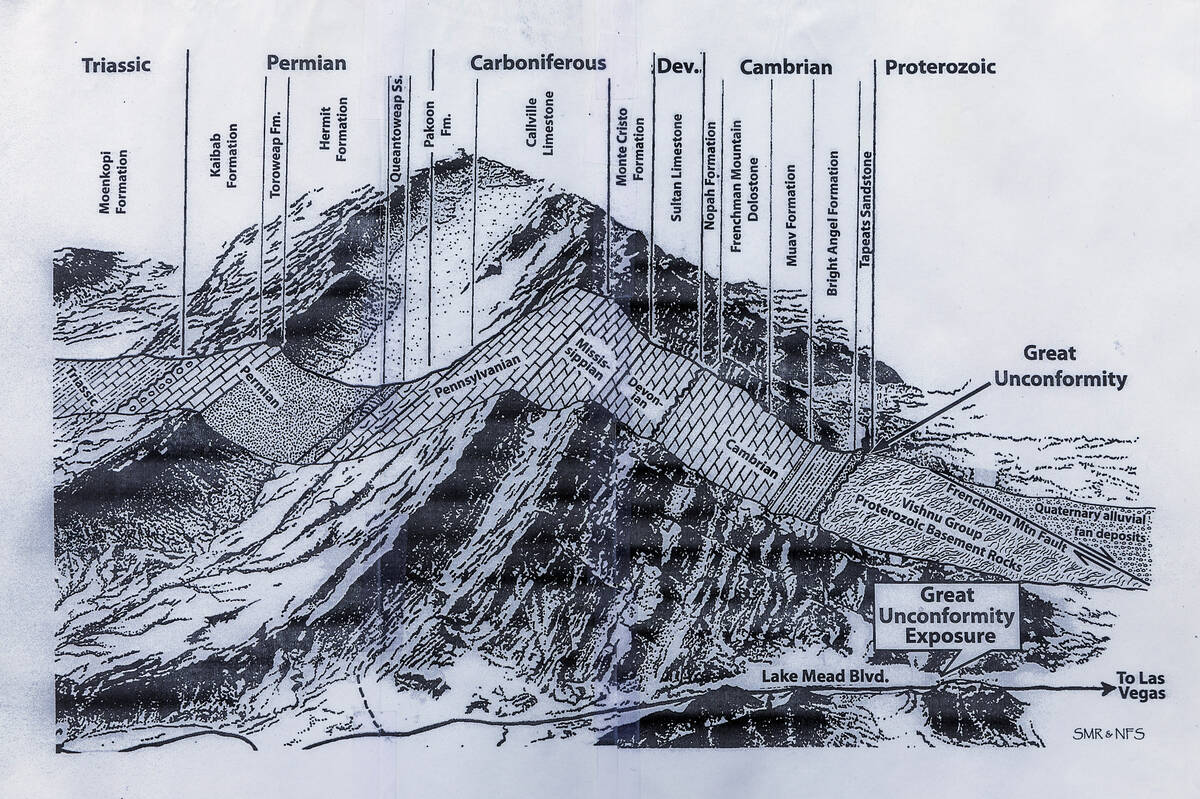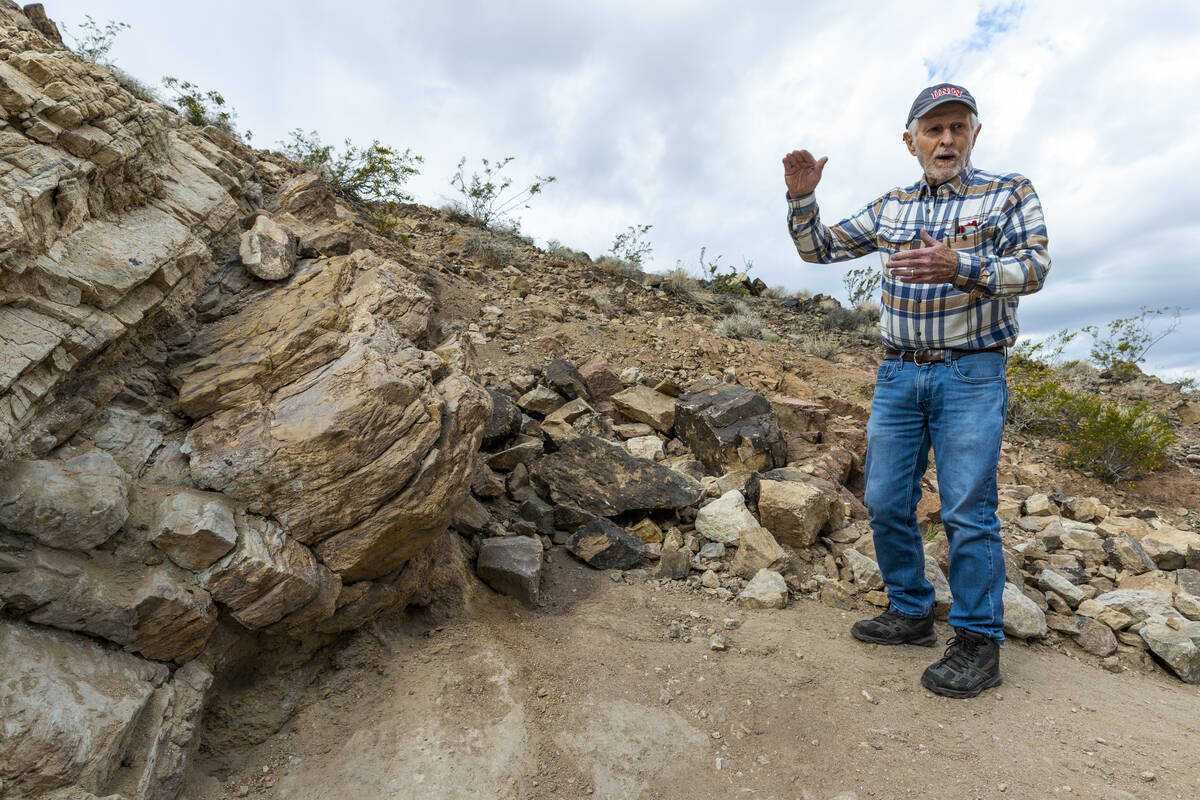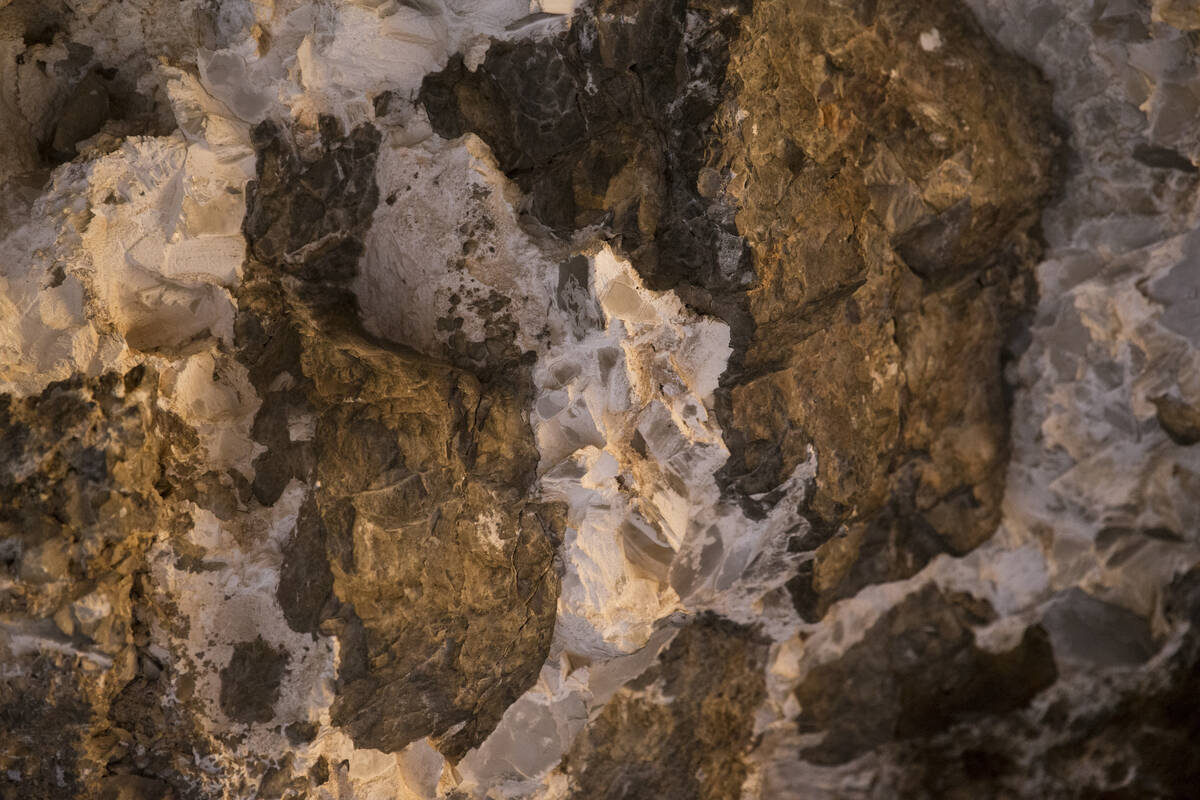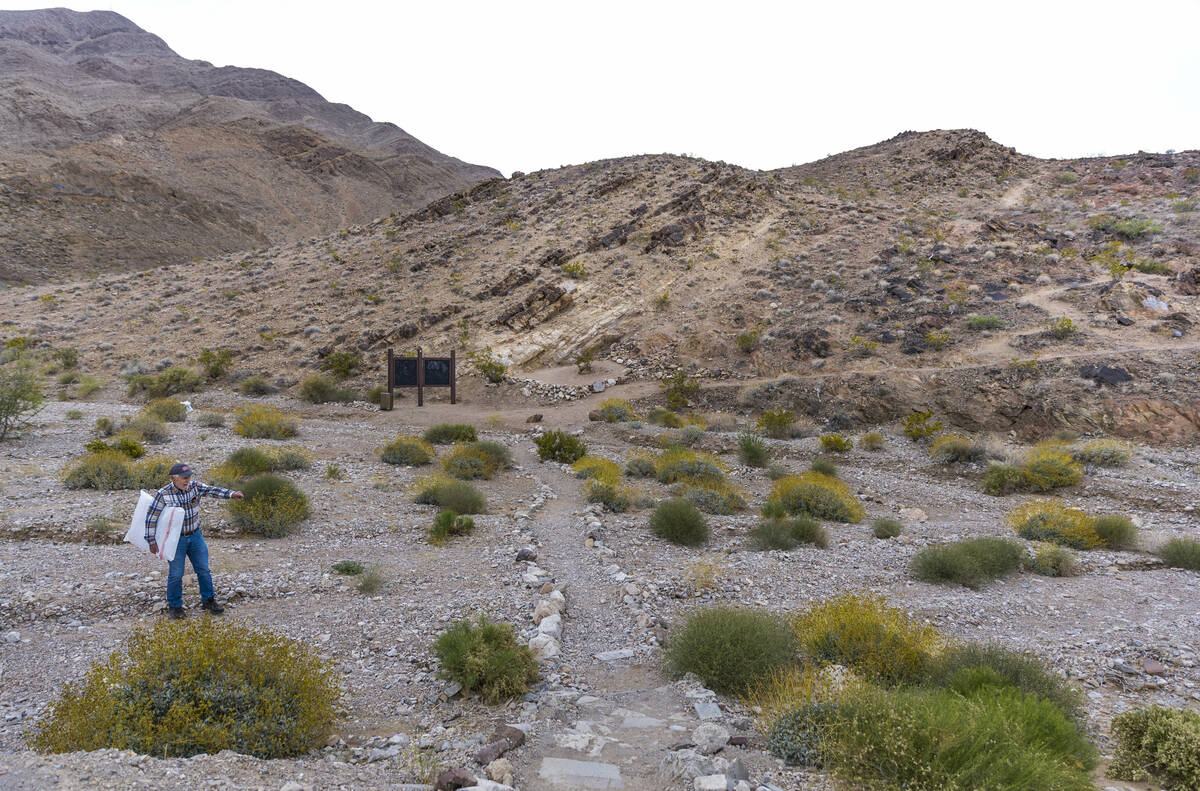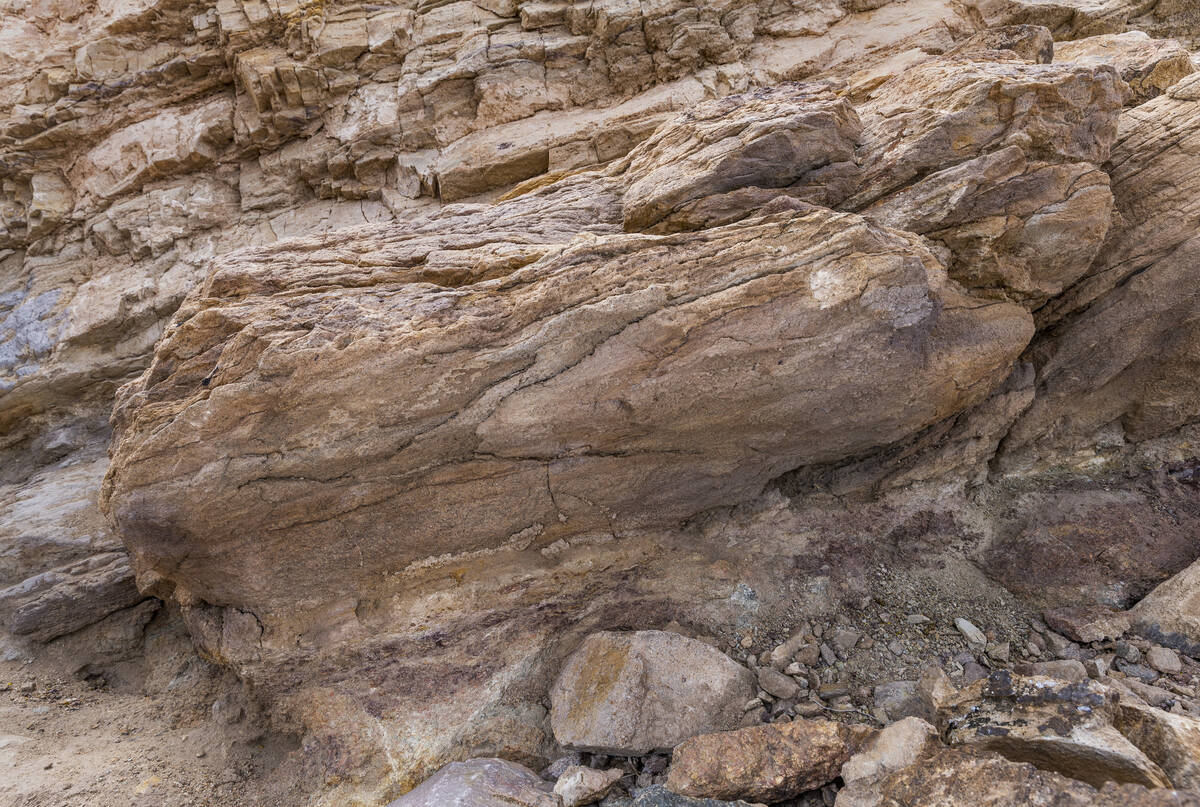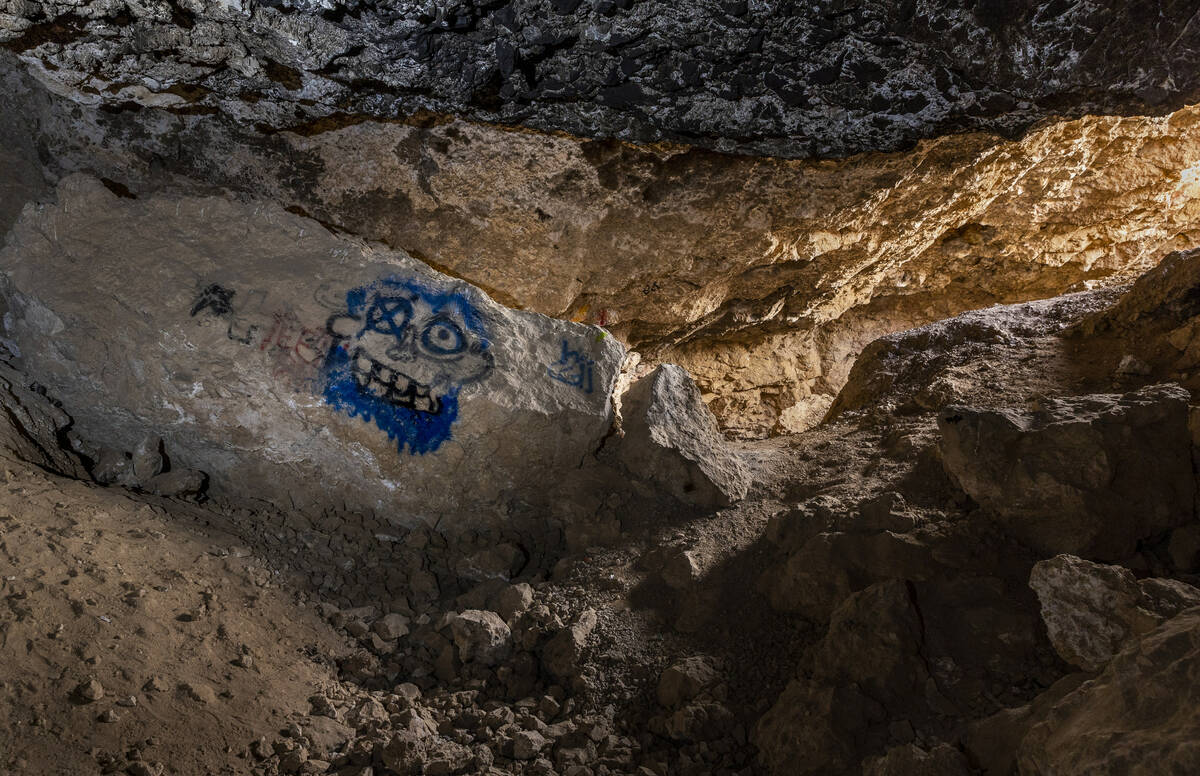 It took nearly 25 years to protect the 500,000 acres of land in Southern Nevada known as Avi Kwa Ame with a national monument designation.
Taylor Patterson hopes the next project, a proposed 33,000-acre national monument in east Las Vegas, will take only five.
"Is that realistic? I have no idea," said Patterson, executive director of Indigenous Voices of Nevada and a member of the group that helped push for Avi Kwa Ame's designation.
"This is something that is special. This is something that's unique to just Nevada," she said.
At the edge of town on East Lake Mead Boulevard lies a swath of significant cultural, geological and ecological features, and a coalition of groups aims to protect and increase its resources.
Conservationists, geologists and Indigenous activists are in the early stages of their campaign for a 32,618-acre national monument that would span Frenchman Mountain and the Rainbow Gardens behind it, Sunrise Mountain, as well as the sacred and historic Gypsum Cave, running up to the boundary of the Lake Mead National Recreation Area.
It's in such early phases that the name "East Las Vegas National Monument" isn't even official. Proponents of the designation will meet with bands of Southern Paiute and others to discuss potential alternative names.
A national monument designation — as Avi Kwa Ame showed — is a hefty task. It must come either through legislation from Congress, or through the U.S president with his authority under the Antiquities Act of 1906.
The coalition is beginning its public awareness campaign, said Steve Rowland, a geologist and member of the group Citizens for Active Management of French & Sunrise Mountain Area. Its website has a petition for people to sign and show support for the designation, and conservation groups associated with the project hold regular cleanups, since the area is frequently used as a dumping ground. Organizers plan to also reach out to Nevada's congressional delegation for support.
Efforts have long been underway to clean up the area. In 2021 two resolutions passed out of Clark County and the state Legislature asked for better management of the area, which is currently listed as an area of critical environmental concern to protect the state-designated endangered Las Vegas bearpoppy, said Bertha Gutierrez, program director for Conservation Lands Foundation. When those resolutions passed, the Conservation Lands Foundation reached out to local partners to start working on it, Gutierrez said.
Indigenous significance
For the Nuwuvi, the Southern Paiute peoples who have lived on the land from time immemorial, the area within the proposed national monument is considered sacred.
The east Las Vegas area has been a geographic point in navigation and used in ceremonies forever, said Patterson, a member of the Bishop Paiute Tribe. Southern Paiute people also have called the mountains home for centuries, she said.
Like Avi Kwa Ame, the proposed monument boundary is included in the Southern Paiute's Salt Song Trail, which goes through California, Nevada, Utah and Arizona.
"These salt songs tell the story of the entire life cycle of a Paiute person," Patterson said. "They have important medicines, important places, important ideas and concepts — everything that you could possibly need to know about being a Nuwuvi person."
Those sacred songs go back generations and are handed down from family to family, Patterson said.
Then there is Gypsum Cave, an important ceremonial site for Southern Paiute people that also contained some of the earliest evidence of human inhabitants and Ice Age "megafauna," or large animals, according to the Natural History Museum of Los Angeles County.
Behind a small sign put up by the Bureau of Land Management that reads, "Please don't erase traces of America's past," the cave contains multiple chambers that go deeper underground. Patches of pearly gypsum speckle the roof of the cave, and graffiti marks the walls. Remnants of a campfire sit in the cave's largest room, and old tea light candles scatter the ground.
Patterson hesitated to go into detail about the cave's significance to the Nuwuvi.
"Having a lot of conversations about the cultural aspects of this area are tough, because there's a lot of us that are certainly more guarded about these cultural traditions and ceremonies that take place in these areas," Patterson said.
While a national monument designation would protect the land and bring more resources, increased interest sometimes brings "extractive" behavior or abuse of resources, she said.
But anything that brings increased education to an area is a "net positive," Patterson said, as the education element will discourage people from mistreating the area. This is also an opportunity for bands of Southern Paiute to take the lead in the project, she said.
'Great Unconformity'
The proposed national monument also includes the "Great Unconformity," a geological rarity that represents about 1.2 billion years of Earth's missing history, within its boundaries.
The unconformity stretches across the interior portion of North America but is only exposed in a few places — one being the base of Frenchman Mountain.
It reveals layers of rock, one that was formed 1.7 billion years ago while the other formed 500 million years ago, said Rowland, a geology professor at UNLV who has long studied the Great Unconformity.
At one point, the rocks were buried 15 to 20 miles deep within the earth's crust. A large mountain range above it gradually eroded away through wind and rain, Rowland said. Those old rocks were exposed, and then the sea level rose covering the ancient rocks with the newer sandstone.
"Those rocks carry a story, carry a record," Rowland said. "We can reconstruct what was happening during that 1.2 billion years."
The geological feature serves as a great educational site for students, Rowland said. But the gravel roadside where people can park is littered with trash, and his informational bulletins he put up have long been destroyed.
Rowland and his group have been a part of efforts to protect the area since the 1990s, although they weren't talking about a national monument at the time, he said.
"We were just trying to create a higher level of protective status for this area, whatever that might be," Rowland said.
The group had a variety of ideas, such as expanding the Lake Mead National Recreation Area to include the area. Now it seems like the national monument is the best option, Rowland said.
'Free outdoor exposure'
A national monument designation would also improve the east Las Vegas community's access to outdoor recreation, said Gutierrez, with Conservation Lands Foundation.
"That community doesn't really have access to other public lands," Gutierrez said. "Having a national monument right there would provide that free outdoor exposure that can be so good for people's mental health and just overall health."
The designation would mean better resources for outdoor recreation, outdoor groups argue. Frenchman Mountain, with its rigorous hiking trail made up of loose stone, could get a trail upgrade, for instance.
While there is a gravel parking lot on the side of the road leading to the trail, there are no other amenities, said Rachel Bergren, executive director of Get Outdoors Nevada. A bathroom and a water refill station would make it a better outdoor recreation experience, she said.
"There's so much potential and so much that it could provide for the locals on the east side of the valley, you know, who are just as deserving, you know, of a beautiful space," Bergren said.
Contact Jessica Hill at jehill@reviewjournal.com. Follow @jess_hillyeah on Twitter.