Nevada's total of COVID-19 cases climbs to 95
Updated March 19, 2020 - 8:44 pm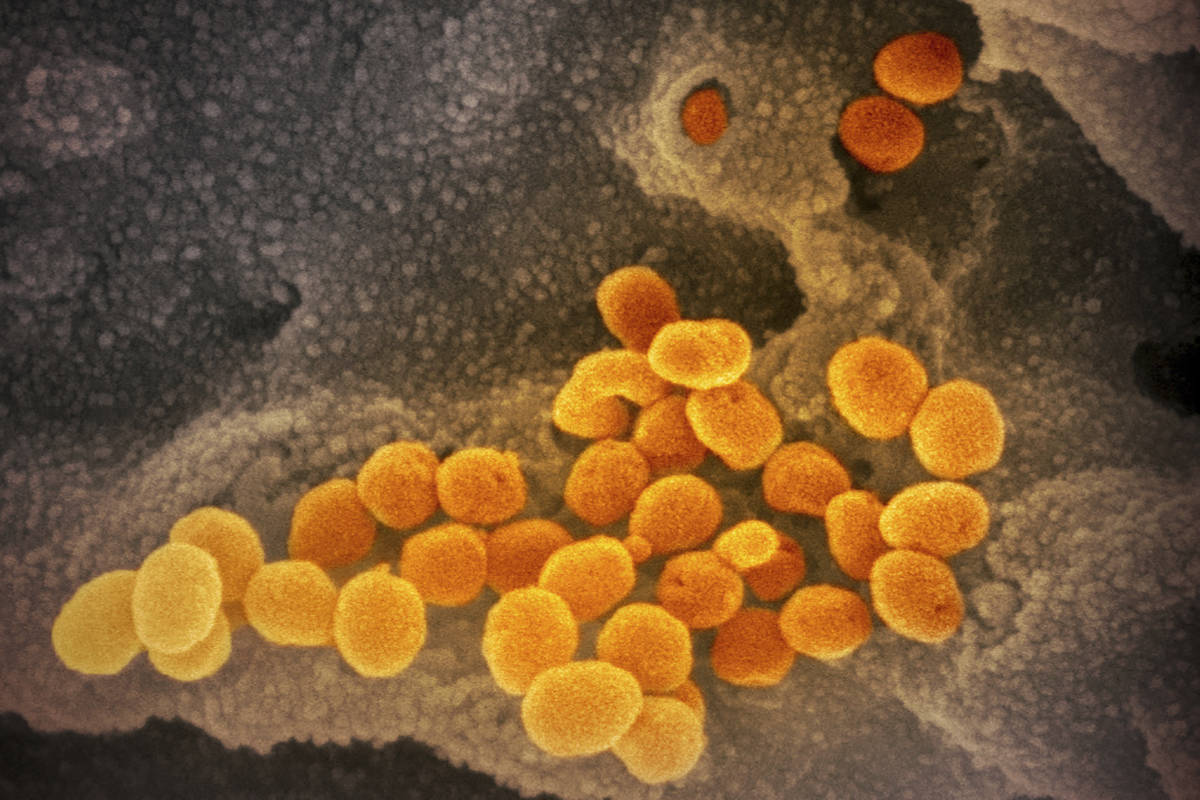 New data shows that Nevadans age 30 to 39 have tested positive for the new coronavirus more than any other age group in the state, followed by those age 60 to 69, according to a new website launched by state government.
The website shows that 1,721 people have been tested in Nevada through the two public health labs in the state as well as by private firms LabCorp and Quest Diagnostics. Of these, 95 have tested positive for the virus, which causes the COVID-19 disease, or about 5.5 percent.
Twenty-five percent of those who tested positive were age 30 to 39. This demographic also was tested most frequently, representing 20 percent of all those tested.
Next is those ages 60 to 69, who represented 17 percent of those who tested positive and 13 percent of those tested.
There were no positive tests in children under 10. Only 2 percent of those 10 to 19 tested positive.
A member of Gov. Steve Sisolak's medical advisory team on COVID-19 cautioned against reading too much into these early statistics, which came two weeks after the first case of the illness was reported in Nevada.
Brian Labus, assistant professor of epidemiology and biostatistics at UNLV, said much of the early testing would have revolved around testing the contacts of individuals with confirmed cases and won't reflect the actual levels of disease in various age groups.
"A month from now, it (the data) is going to tell a very different story," Labus said, noting that across the globe, older adults have been hit hardest by the virus.
The percentage of people testing positive also will increase as the virus spreads within the community, he said.
New cases
The virus also is spreading from the urban areas to rural parts of the state.
Since Wednesday night, Nye and Elko counties each have reported their first case of COVID-19.
Clark County reported five new cases late Thursday, for a total of 74 cases. Washoe County reported four new cases late Thursday, for a total of 18. And the Carson City area has reported two cases. It was not immediately clear where the remaining cases reflected in the new data occurred.
Included in the data are tests administered in Nevada on non-residents. Those cases will ultimately be removed from the data once their epidemiological investigations are completed.
Testing for infection by the virus in Nevada has been hampered by limited numbers of tests and supplies such as swabs needed to administer the tests, as it has been around the country.
"I would say the concern is having enough testing to tell the real story," Labus said. "That's always the case in an outbreak. We will get there, but the lack of full testing everywhere is a challenge."
The dashboard can be found on the main page of the state's new website, NVHealthResponse.nv.gov, along with updates and information on Nevada's response to COVID-19.
Contact Mary Hynes at mhynes@reviewjournal.com or 702-383-0336. Follow @MaryHynes1 on Twitter.