Nevada's unvaccinated state workers to pay insurance surcharge
Updated December 3, 2021 - 9:12 am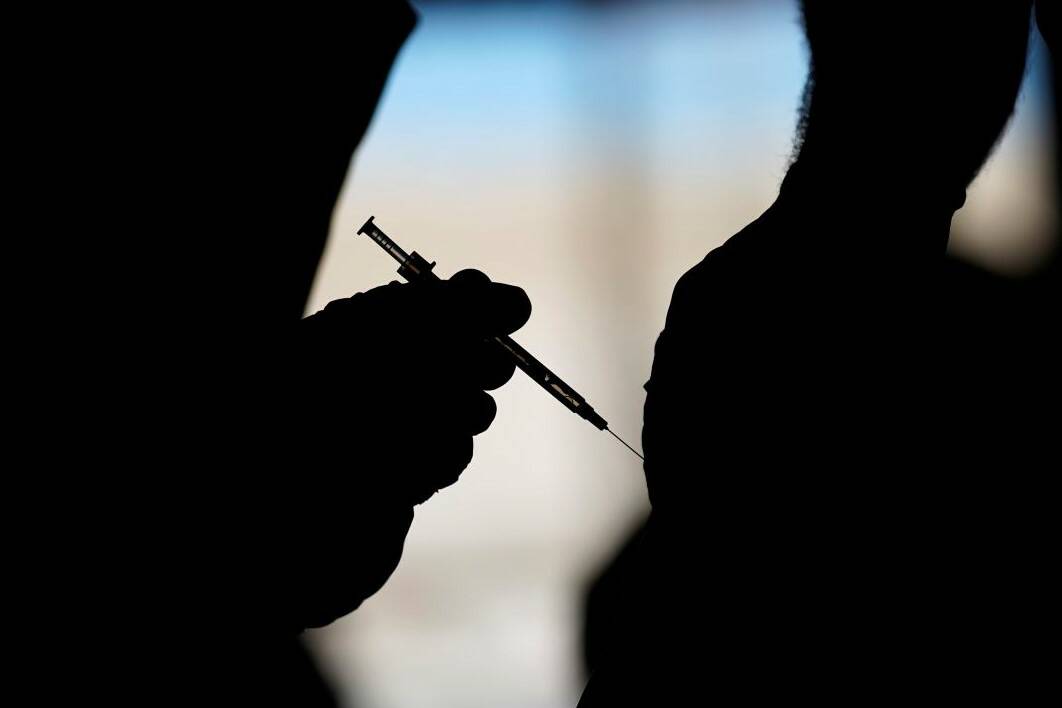 Nevada could become the first state to add a surcharge to the insurance of state employees who aren't vaccinated against COVID-19.
The state Public Employees' Benefit Program Board voted Thursday to charge unvaccinated workers up to $55 per month to offset the costs of testing those who haven't gotten shots.
Surcharges for state workers and adult dependents on their plans will go into effect in July, unless there are religious or health exemptions, according to the agenda item presented in Thursday's meeting.
"This pandemic has been shouldered on the burden of everyone. And now this particular burden — the testing — should be shouldered on the burden of those who refuse to (be vaccinated)," said DuAne Young, Gov. Steve Sisolak's policy director.
Before Thursday's meeting, all costs related to employee testing, which was required on a weekly basis as of August 2020, were covered. Through September, the board estimated, the state has spent $3.3 million testing employees for COVID-19.
The board cited 72 percent of the two largest insurance companies in every state were charging for COVID-19-related costs as a reason to alter the insurance plan.
The board cited a plan in Dallas, which implemented incentives for employees to get vaccinated as well as surcharges, and private companies such as Delta. But Nevada would be the first state to implement the surcharge statewide.
Tom Verducci, a board member, said state employees haven't had a raise in several years.
"I think of the soul out in Lovelock working for the Department of Corrections is paying $800 a month in a trailer with three kids," he said. "I have a hard time with this one."
Dean Heller, a Nevada Republican running for governor, called the decision "beyond despicable."
"This is one of the most arrogant, disrespectful, and power-hungry moves any Governor has ever made toward the working men and women of our state," Heller said in a statement. "It is beyond despicable to force employees to undergo testing, then demand they pay out of their own pockets for the mandate. I'm sure our workers are outraged, and rightfully so. They deserve a better Governor."
In a statement, Meghin Delaney, spokeswoman for Sisolak, called the governor a national leader in requiring weekly testing. She also said the board is independent of the governor's office.
"Vaccines help prevent severe cases of COVID-19, hospitalization and death, and having a safe and healthy State workforce is critical for the State to continue to serve Nevadans now and in the future," she said.
Weekly testing was mandated nationally on Sept. 10 for companies with more than 100 employees.
In Nevada workplaces where less than 70 percent of employees have gotten shots, employees are required to be tested weekly to prevent the spread of the virus. Although President Joe Biden's workplace mandates face court challenges, if they go into effect, all unvaccinated workers will have to submit to weekly testing — a development that would significantly increase the state's costs.
Officials said coronavirus-related claims filed by state workers were on track to surpass $6 billion in 2021. By charging state workers and their dependents age 18 and older, the plans will help offset the cost of testing people who refuse to be vaccinated.
The surcharge presented liberal-leaning labor unions with a dilemma. It pit a policy intended to encourage vaccination against increasing health care costs for workers — a longtime centerpiece of their advocacy. Labor lobbyists from the American Federation of State, County and Municipal Employees and the Nevada Faculty Alliance testified in neutral about the surcharge proposal.
Contact Sabrina Schnur at sschnur@reviewjournal.com or 702-383-0278. Follow @sabrina_schnur on Twitter. The Associated Press contributed to this report.