No surprises in Nevada Senate primary races
Updated June 13, 2018 - 10:53 am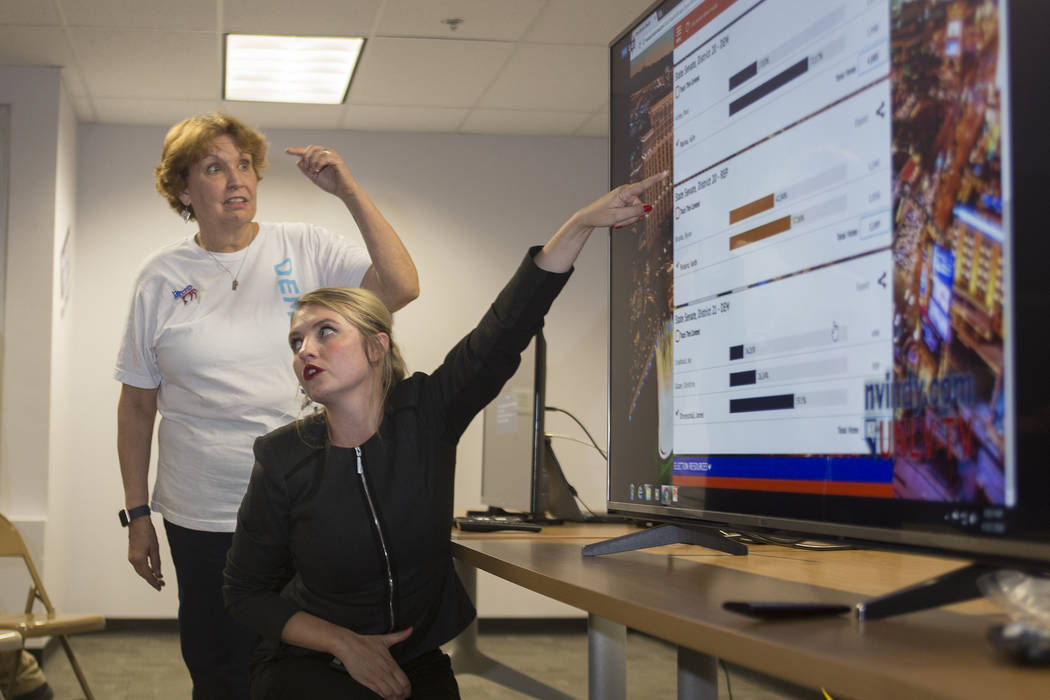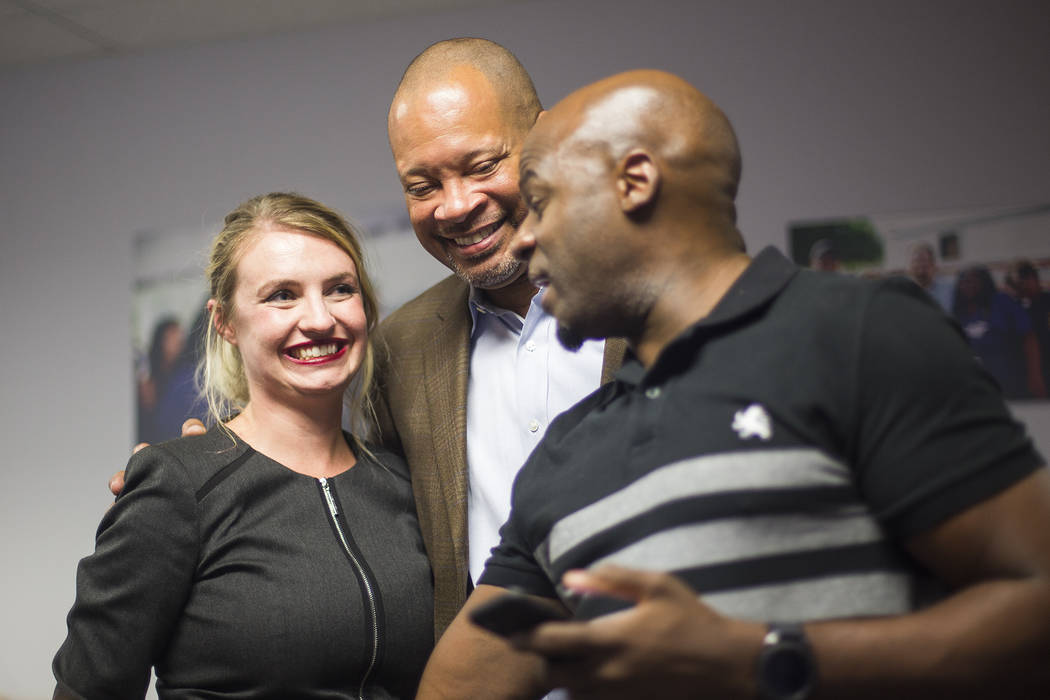 There were no major upsets in the state Senate primaries, with all of the candidates who lead the races being the ones who were endorsed by party caucuses.
Senate District 8
In the race for the seat held by Republican-turned-Independent Sen. Patricia Farley, former Democratic Assembly Marilyn Dondero Loop captured 66 percent of the vote with 100 percent of precincts reporting, while on the Republican side former Assemblywoman Valerie Weber held off former professional wrestler Dan Rodimer by a margin of 40 percent to 38 percent.
Farley was elected to the seat in 2014, but switched to Independent after the 2016 election and caucused with Democrats during the 2017 Legislature.
Republicans attempted and failed to recall Farley last year, coming up short of the signature total needed to force an election.
Senate District 9
The seat is considered a true swing district, with voter registration slightly favoring Democrats, but the seat was held by Republican Becky Harris for the previous four years. Harris did not seek re-election after being appointed as chairwoman to the Nevada Gaming Control Board last year.
Melanie Scheible, a Clark County deputy district attorney, captured the Democratic primary with 69 percent of the vote.
Republican Tiffany Jones had no primary opponent and advanced automatically to the general election.
Senate District 10
Incumbent Yvanna Cancela, D-Las Vegas, defeated challenger Bryce Henderson as she seeks her first election to the seat.
Cancela beat Henderson by a margin of 60 percent to 39 percent. No Republican filed to run for the seat.
Senate District 16
Incumbent Sen. Ben Kieckhefer, R-Reno, easily defeated primary challenger Gary Schmidt for the party nomination in Reno state Senate District.
Kieckhefer, who is seeking his third term in the Republican-heavy district, will face Democrat Tina Davis-Hersey and Independent American Party candidate John Wagner in November.
The Republican nominee will face off against Tina Davis-Henry, who ran unopposed in the Democratic primary.
Senate District 20
In the race to replace Republican state Senate Leader Michael Roberson, who is running for lieutenant governor, GOP Assemblyman Keith Pickard turned back local businessman Byron Brooks by a margin of 59 percent to 41 percent.
On the Democratic side, political newcomer Julie Pazina whipped Paul Eizley, 73 percent to 28 percent.
Senate District 21
Six-term Assemblyman James Ohrenschall, D-Las Vegas, cruised to the Democratic nomination Tuesday night. And in the heavily Democratic district, the primary victory means he has a very high chance at winning the seat come November.
Ohrenschall captured 59 percent of the vote to beat Christine Glazer and Jay Craddock.
Ohrenschall will face Republican Ron McGinnis, who had no primary opponent, in November.
Voter registration in the district favors Democrats over Republicans by a two-to-one margin.
Other seats
Several races did not appear on the ballot Tuesday because there were only one or no candidates running for the party nominations in those districts. Those include Senate districts 2, 12, 13, 14 and 17.
Contact Colton Lochhead at clochhead@reviewjournal.com or 702-383-4638. Follow @coltonlochhead on Twitter.
Senate District 8
Marilyn Dondero Loop (D); 3,047 votes; 66.9 percent
Valerie Weber (R); 1,634 votes; 42.5 percent
District 9
Melanie Scheible (D); 2,784 votes; 71.3 percent
District 10
Yvanna Cancela (D); 1,716 votes; 59.2 percent
District 20
Julie Pazina (D); 3,231 votes; 72.7 percent
Keith Pickard (R); 2,274 votes; 57.6 percent
District 21
James Ohrenschall (D); 2,365 votes; 59.1 percent