Obama, Biden to campaign for Democrats in Las Vegas
Updated October 15, 2018 - 8:46 pm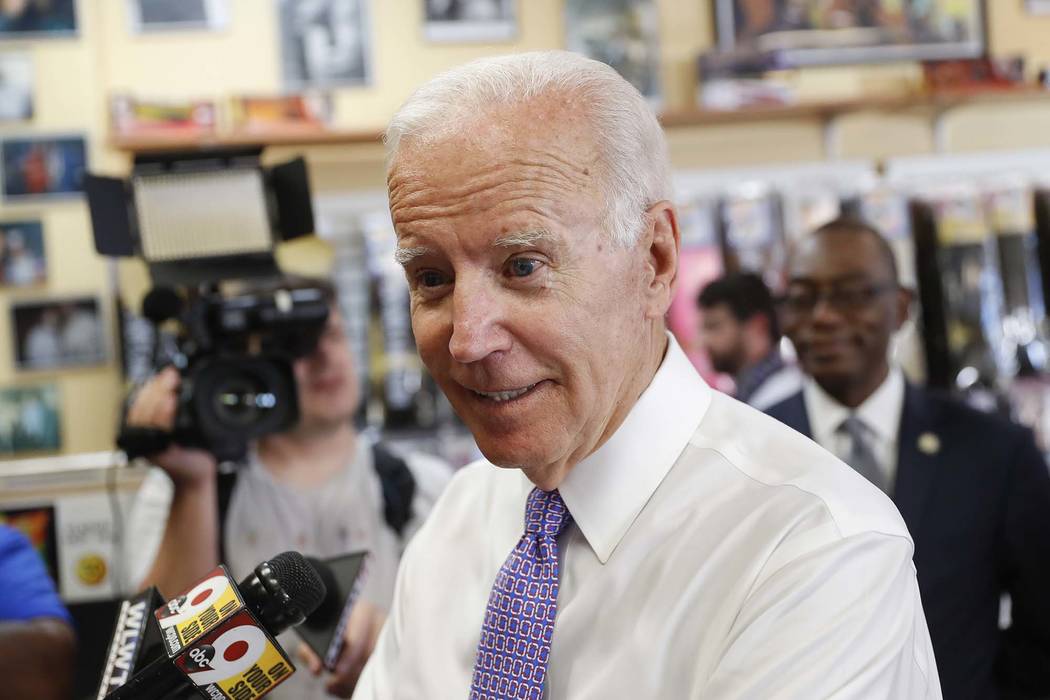 Former President Barack Obama and former Vice President Joe Biden will be in Las Vegas this month for separate campaign events to stump for Democrats and rally voters, the state Democratic Party announced Monday.
Obama will be at a rally at 1 p.m. Oct. 22 at the Cox Pavilion at UNLV, where he'll urge Nevadans to get out and vote early, "lay out the high stakes of November's election" and promote Democrats up and down the ballot, including Democratic U.S. candidate Jacky Rosen, gubernatorial candidate Steve Sisolak and others, according to a press release from the party.
Biden will be joined Saturday by U.S. Sen. Catherine Cortez Masto, D-Nev., Rosen, Sisolak, candidates for statewide and congressional races, as well as members of the Latino Victory Fund and Culinary Local 226.
"We desperately need men and women of character in public service. Nevada has the chance this fall to elect Democratic candidates who will defend the core values of this nation — decency, honesty, treating everyone with respect — that are being shredded today. We need Nevadans to stand up and be heard at the polls this fall, and that starts with early voting on October 20th," Biden said in a statement.
The event with Biden is scheduled for 8:30 a.m. at the Culinary Workers Union Local 226, 1630 S. Commerce Street, with doors opening at 7:30 a.m.
While both Obama and Biden have spoken at conferences and events in Nevada, their upcoming rallies in Las Vegas will mark first time either has been back to Nevada for a public campaign appearance. Former First Lady Michelle Obama was in Las Vegas last month to urge Nevadans to register ahead of the 2018 midterm elections.
Early voting in Nevada starts Saturday and runs through Nov. 2.
Republicans have their own rally, with President Donald Trump holding a "make America Great Again" event in Elko at 11 a.m. Saturday.
Contact Colton Lochhead at clochhead@reviewjournal.com. Follow @ColtonLochhead on Twitter.