Payments to Dem chairwoman's political allies stir ethics concerns
Updated February 9, 2023 - 11:32 am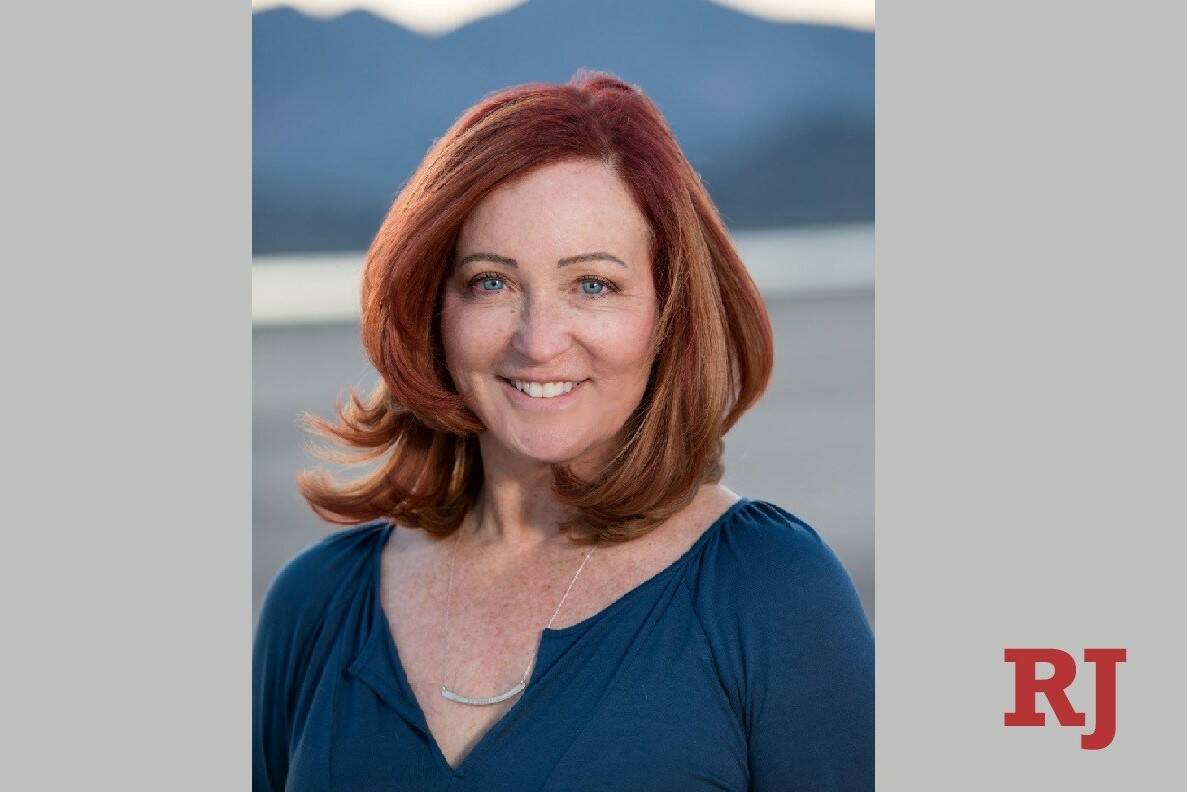 The Nevada State Democratic Party has paid the state party chairwoman's allies nearly $200,000 for services since 2021, raising ethical concerns.
In 2021, Chris Roberts, an ally of party chairwoman Judith Whitmer, was paid about $34,000 through his business, Silver and Blue LLC for "IT and communications services," according to campaign finance records.
Whitmer had said she did not see "any real issue" with it and insisted that the spending was proper and part of an effort to make the party functional after former party staffers quit and left her with few resources.
She also said that the contract with her friend's company was scheduled to run for one year and that she asked her staff to develop a formal bidding process for contractors.
But 20 months later, his company is still being paid. Since April 2021, Silver and Blue LLC received more than $134,000, with its last payment December 2022, according to campaign finance records.
Support for state party
Roberts, chair of the Clark County Democratic Party and a supporter of Whitmer, said that Silver and Blue LLC is proud to continue to work with the party. Over the past two years, the company, which he started less than two weeks after Whitmer's election in 2021, provided administrative, technological and operations support services, totaling more than 10,000 labor hours, Roberts said.
The Nevada Democratic Party has increased its own staff capacity, so Silver and Blue has scaled back its efforts, Roberts said. In September 2022, the two agreed to end their agreement effective last month for all services, except for operating the state party's website and conducting IT support.
"Judith was faced with some unique challenges where she had absolutely no staff," Roberts said. "My company was able to step in. … Now the party has its own staff, so we scaled back."
Another one of her allies and longtime Nevada Democrat, Tom Edwards, was paid about $50,000 for finance and political strategy consulting and get-out-the-vote efforts, which usually happen in the final weeks of a campaign. He was receiving payments for voter turnout since May 2021, with a final payment in November 2022.
Edwards did not return requests for comment, but Whitmer said Edwards does several different jobs, working in a local director role, doing outreach, fundraising and supervising digital projects.
Criticism from Democrats
Some Democrats expressed concerns about the chairwoman's friends receiving money from the party.
"It's alarming to see so many payments of this magnitude going to one consultant whose contract is clearly about a personal relationship instead of the services provided," said Chris Miller, a longtime Nevada State Democratic Party central committee member and a former Clark County Democratic Party chairman, in a statement.
"When you add in the state party's lackluster fundraising for the past two years, it's really disappointing to see so much funding that should be going to elect Democrats instead lining people's pockets because they are close political allies and personal friends of the current chair," Miller said.
Roberts said there would be an ethical concern if he were getting money for doing nothing, but he and his 10 employees have done the work. "We have the sweat equity in this work," he said.
Whitmer said there is nothing unethical about hiring consultants that she trusts and said it happened in the previous administration. The party also checked with its attorneys and compliance staff to make sure it was ethical, she said.
Starting with nothing
She said that when she was elected in March 2021, she had to start from scratch. The party was more than $100,000 in debt and had not paid its contractors, and she only had two staff members working in the office.
A few members of the party also split off from the Nevada State Democratic Party when Whitmer, who represents a more liberal wing of the party, won the election. Those members who split took some vendors and consultants with them, Whitmer said, so she had limited resources.
But no debts were publicly reported in the months leading up to Whitmer's election, according to financial records. The state party is required by law to report such debts. The 2021 end-of-year report does show that the state party owed $16,500 in debt.
After Whitmer's election, the party's former staffers set up an organization to bypass the state party and continue its previous activities under the auspices of the Washoe County Democratic Party.
"We quickly had to rebuild and put together, you know, whatever we could to keep the party running," Whitmer said.
The Nevada State Democratic Party has developed a bidding process for contractors, Whitmer said, but it has not needed to use it yet. She and her staff have streamlined the party to be more efficient and not spend too much money on redundancy with contractors and vendors, Whitmer said. For the past two years, the party paid off its debt and is operating with only three consultants, she said.
"Just in 2020 alone, the party spent $205,000 on consultants," Whitmer said. "That's a good amount of money, and a lot of them were doing the same work. We found a lot of redundancy. We got rid of that, we streamlined everything."
Whitmer will soon face a challenge to her leadership. Assemblywoman Danielle Monroe-Moreno announced this week that she and a slate of other Democrats will run for party positions in elections next month.
Contact Jessica Hill at jehill@reviewjournal.com. Follow @jess_hillyeah on Twitter.