Poll shows Nevada's Titus in tight Senate race against Heller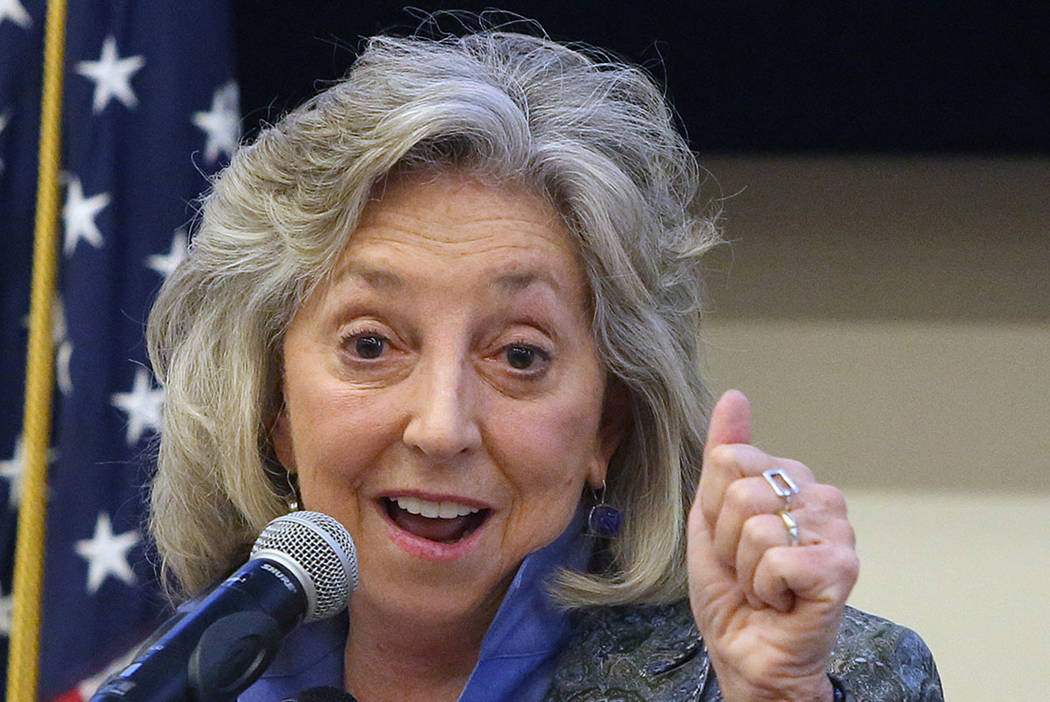 Nevada Congresswoman Dina Titus is staying mum on her 2018 plans, but a new poll shows her neck and neck with U.S. Sen. Dean Heller if she were to run for Senate.
The poll put Titus, a Democrat, at 45 percent to the Republican Heller's 47 percent, which falls within the poll's margin of error of 4 percent.
It conducted by Anzalone Liszt Grove Research, a polling firm that provided data for Barack Obama's campaigns in 2008 and 2012, including data from Nevada. The group surveyed 600 likely voters by telephone between from June 23-29.
Heller is considered the most vulnerable senator up for re-election next year and has faced heat from both conservative and progressive groups alike over the last month.
While the poll shows favorable results for Titus, she will have to get through the Democratic primary against former Senate Democratic Leader Harry Reid's chosen candidate to get a shot at Heller.
Titus' colleague in Nevada's Congressional delegation, Rep. Jacky Rosen announced last month that she will run for Senate last month. Rosen said she was encouraged to run for the seat by Reid.
But for Titus, going up against a candidate handpicked by Nevada's most powerful Democrat would be nothing new.
In 2006, Reid and his political machine tapped then-Henderson Mayor Jim Gibson to be the Democratic gubernatorial candidate. Titus refused to back down, and handed Gibson a decisive primary loss, beating him by 18 points. She lost to Republican Jim Gibbons in the general election.
Titus defied the Reid machine again in 2012, when she decided to run for Congress. Reid tabbed his former intern and then-state Sen. Ruben Kihuen (now a Congressman representing Nevada's 4th district). Titus again took down Reid's choice, then won the general election and the congressional seat that came with it.
"These figures dispel the Reid myth that I am not competitive in a statewide race," Titus said in a statement.
As for when she'll make her decision on whether or not to run for Senate, Titus said that she would announce the decision "after spending time in the district during the month of August."
Titus currently holds the seat for Nevada's 1st Congressional District, a heavily Democratic district and one she has won easily in each of the last two elections.
The poll was paid for by Titus' campaign.
Contact Colton Lochhead at clochhead@reviewjournal.com or 702-383-4638. Follow @ColtonLochhead on Twitter.