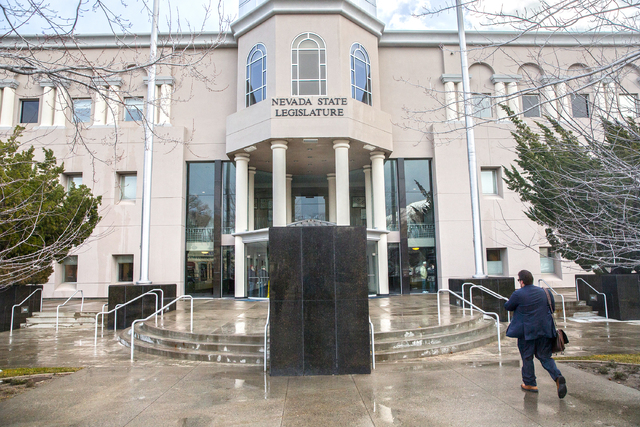 Nursing mothers would have more workplace benefits under a bill introduced in the Nevada Assembly on Tuesday.
Assembly Bill 113 would require most private and government workplaces to provide mothers a break, paid or unpaid, and a clean, private place to "express milk." That's the process by which mothers produce and store breast milk for their baby.
The bill would apply to all mothers within the first year of their child's birth.
Workers would be able to file a complaint with their local health board if an employer doesn't comply. The law allows local health boards to have voluntary mediation programs to resolve disputes.
Some employers who don't comply would be subject to a $5,000 civil penalty, although there are exceptions. The Nevada Department of Corrections would be exempt. The bill also exempts private employers with fewer than 50 employees if providing the accommodations would create a hardship.
Contact Ben Botkin at bbotkin@reviewjournal.com or (775)461-0661. Follow @BenBotkin1 on Twitter.