Renewal fee on sesquicentennial plates may get redirect to help Nevada museums, parks
February 21, 2017 - 12:57 pm
Updated February 21, 2017 - 1:34 pm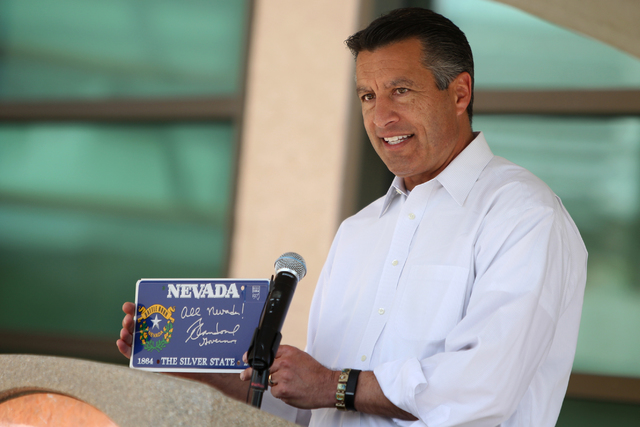 CARSON CITY — The money from a $20 renewal fee for commemorative license plates issued for Nevada's sesquicentennial celebration may soon be shifted to help state parks and museums.
If Senate Bill 37 passes, the funds would be reallocated to state parks and museums for education and historic preservation projects. The Senate Transportation Committee heard the bill Tuesday.
The state estimates the fee would generate $445,580 in the first fiscal year (which begins July 1) and $401,020 in the second. The money would be equally divided between the Division of Museums and History and the Division of State Parks.
Deputy Parks Administrator Robert Mergell said the money would help with efforts at historic structures, including Old Las Vegas Mormon Fort and Spring Mountain Ranch.
"The value of theses structures isn't just their age, it's the role they played in Nevada's history," he said.
The state began selling the commemorative license plates, which are no longer available, in 2013. The state's sesquicentennial was in 2014.
The $20 was implemented to fund sesquicentenial activities.
There were 24,754 vehicles with the plates, as of Nov. 6. Nevada Department of Motor Vehicles officials estimate that the figure will drop by about 10 percent each year.
Contact Ben Botkin at bbotkin@reviewjournal.com or 775-461-0661. Follow @BenBotkin1 on Twitter.