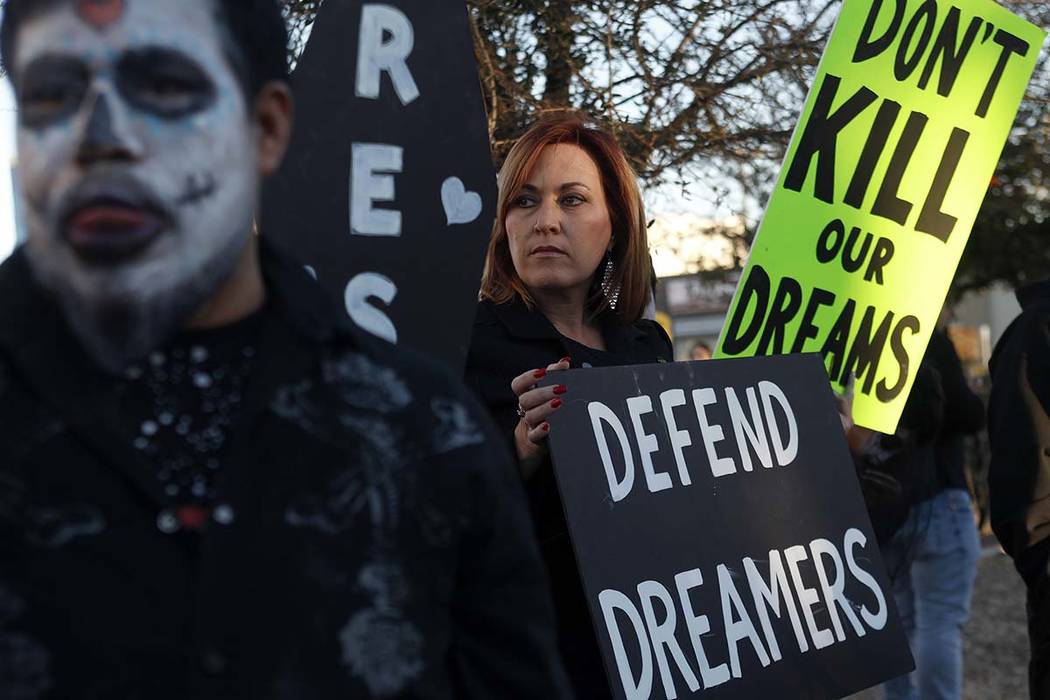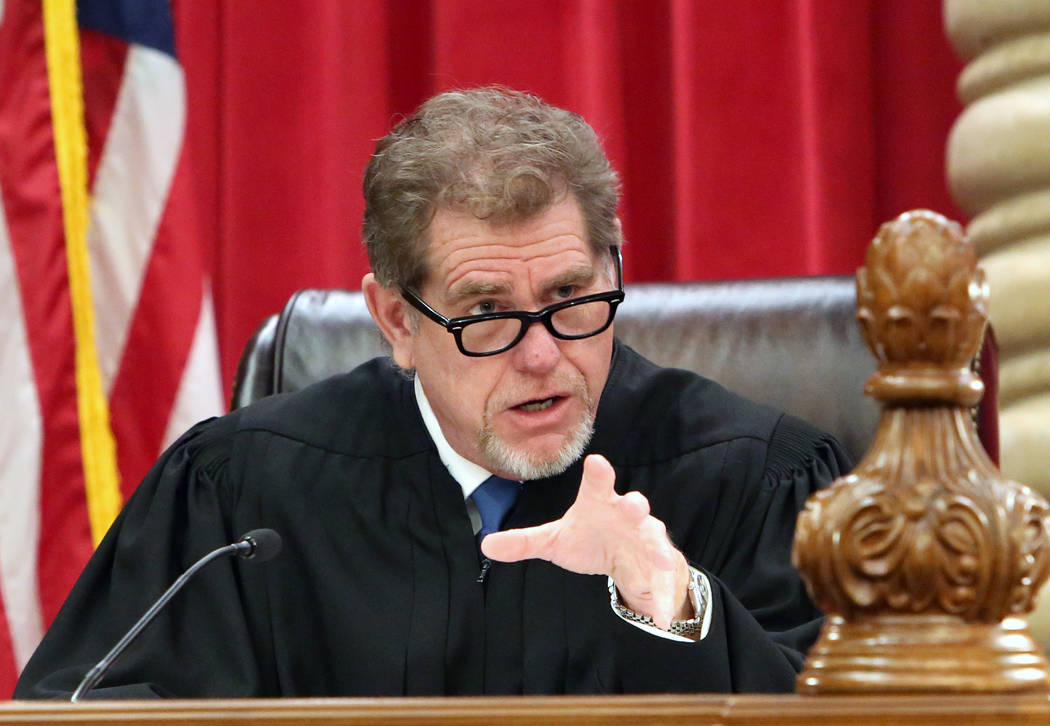 Justices for the state high court fired a series of pointed questions at attorneys Tuesday in a case that could determine if Nevadans will be able to vote on an anti-sanctuary cities initiative.
At the heart of the case is the initiative's language, which says it would prevent the Nevada Legislature and all local governments from passing any laws that would interfere with federal immigration laws.
Nevada ballot measures must contain only a single subject and clearly describe the effects the initiative would have if passed. The American Civil Liberties Union filed a lawsuit challenging that language, and Carson City District Judge James Russell ruled in January the "Prevent Sanctuary Cities" petition was "excessively broad and general," and likely to confuse voters.
The Prevent Sanctuary Cities PAC, headed by Republican Senate leader and candidate for lieutenant governor Michael Roberson, appealed the decision to the state Supreme Court.
"What does it propose to do? How would the average voter know just what the impact would be?" Justice Ron Parraguirre asked during Tuesday's 60-minute oral arguments, sparking a short back-and-forth with attorney Paul Georgeson.
"It doesn't do anything other than what's stated in the petition," Georgeson answered. "It does what it says, and says what it does."
"What does that mean, though?" Parraguire shot back. "What's the effect on individuals?"
Georgeson responded that the effect on individuals "is not important," and that the initiative only impacts the governments' ability to pass immigration policy.
But Justice James Hardesty questioned that logic.
"It does seem, from a pragmatic standpoint, that prohibiting state and local governments from enacting laws that affect the enforcement of immigration would have some effects," Hardesty said.
Interpreting the law
When asked about the lower court's ruling about the initiative being over broad, Georgeson said that he think the judge "created a new legal standard" because the only impacts one subject: immigration.
On that point, Hardesty agreed.
"The single subject stated here seems pretty clear," he said.
Marc Elias, a Democratic Party attorney arguing against the initiative, said that considering immigration law a single item would be wrong because the federal immigration laws impact multiple other areas, such as health care, public safety, social security and even "biometric information storage."
Justice Michael Cherry asked that given Elias' interpretation of the single-subject law whether any immigration petition would survive Nevada's rules on ballot measures.
Elias said that it would have been more effective to focus the initiative on a single immigration issue, such as local law enforcement holding undocumented immigrants for federal officers.
After the hearing, Elias said he was glad that the justices asked several questions to both sides but didn't want to read into whether those questions indicated to him which way a ruling would go.
"I never read anything into questions judges ask me," Elias said. "What I read from the questions was that the justices were all very well prepared. They had thought through these issues, and I thought they had very good questions."
While the lower court's ruling blocks the initiative from appearing on the ballot this fall, the PAC has been allowed to gather signatures in the event that the Supreme Court overturns the decision.
If that happens, the group would need to turn in 112,544 signatures, including at least 28,136 from each of Nevada's four Congressional districts, by June 19 to make the November ballot.
The Supreme Court typically takes about three months to issue decisions. But a ruling could come sooner in this case given that the deadline for ballot initiatives to be turned in is just over a month away.
Contact Colton Lochhead at clochhead@reviewjournal.com or 775-461-3820. Follow @ColtonLochhead on Twitter.