Sandoval announces Obamacare carrier for 14 Nevada counties
August 15, 2017 - 10:16 am
Updated August 15, 2017 - 3:21 pm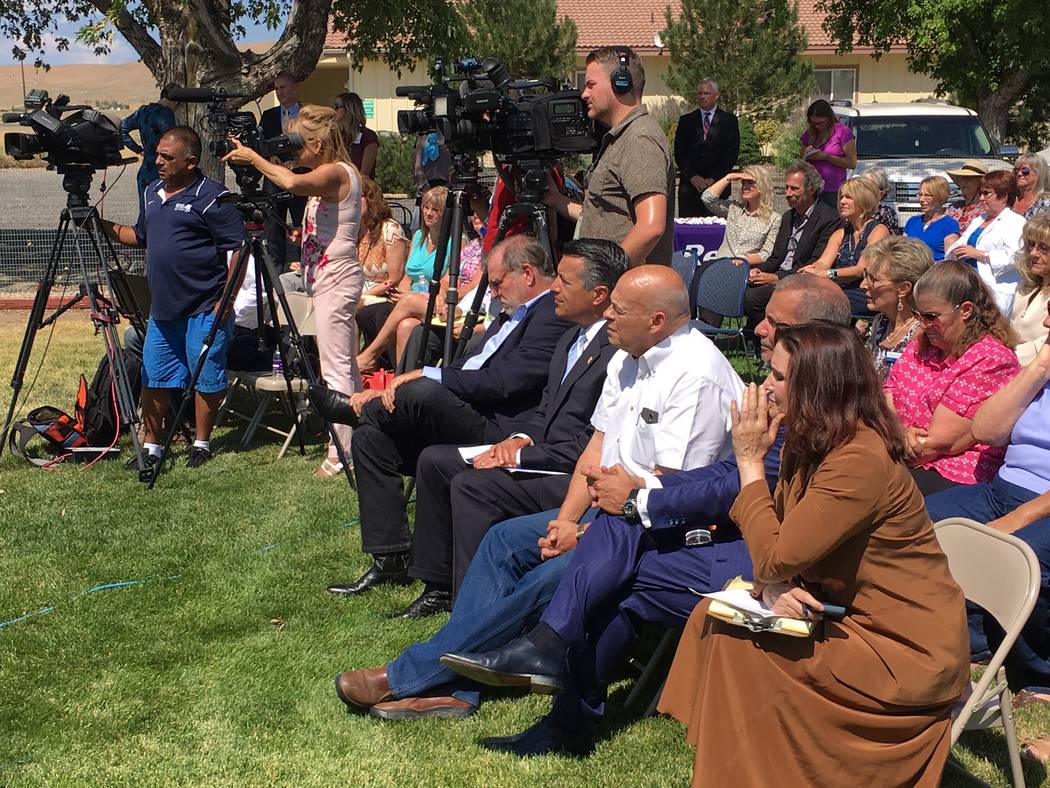 SILVER SPRINGS — Every Nevada county will have an insurance carrier through the state exchange in 2018, ending two months of uncertainty about coverage.
Gov. Brian Sandoval, speaking outside Renown Health Urgent Care Clinic in Silver Springs in Lyon County, announced in a press conference Tuesday that SilverSummit will offer 2018 coverage in 14 rural Nevada counties.
The subsidiary of Missouri-based Centene has never offered insurance through the Silver State Health Insurance Exchange, which provides coverage through the Affordable Care Act, also called Obamacare.
"It was embarrassing for the state of Nevada not to have coverage" in those counties, Sandoval said.
Having no carrier in 2018 would have impacted more than 8,000 rural Nevadans who rely on the exchange for health care coverage.
"These are ranchers," Sandoval said. "These are people that are trying to live out their everyday lives."
One of those is Robert Garcia, 47, of Silver Springs, a cowboy who received Medicaid that helped him work after he suffered a serious back injury.
Garcia said he is now looking forward to participating in the exchange to continue to receive health care.
"I wouldn't have been able to move and rope and do the things that I'm doing right now if it wasn't for the health care that I have received," he said. "And rodeoing and roping means everything to me."
State officials scrambled this summer to find coverage for 14 rural counties after two health insurers said they would not offer Obamacare plans in 2018.
Pointing to a color-coded map that showed the "bare counties," Sandoval said Nevada simply had to do better.
The process began last week, when Sandoval called Michael Neidorff, chief executive officer of Centene. That got the state and the company talking, and Centene soon agreed to fill the void in Nevada.
"We are grateful that SilverSummit has stepped up to the plate, offering relief to thousands of residents who thought they would be deprived of access to health insurance," Heather Korbulic, executive director for the state exchange, said in a statement.
Health Plan of Nevada also will offer exchange-based plans in Nye, Clark and Washoe counties. Overall, about 89,000 Nevadans get coverage through the state exchange.
Contact Ben Botkin at bbotkin@reviewjournal.com or 775-461-0661. Follow @BenBotkin1 on Twitter. Contact Sean Whaley at swhaley@reviewjournal.com or 775-461-3820. Follow @seanw801 on Twitter.