Sandoval will not back candidate in Nevada governor's race
Updated August 17, 2018 - 8:03 pm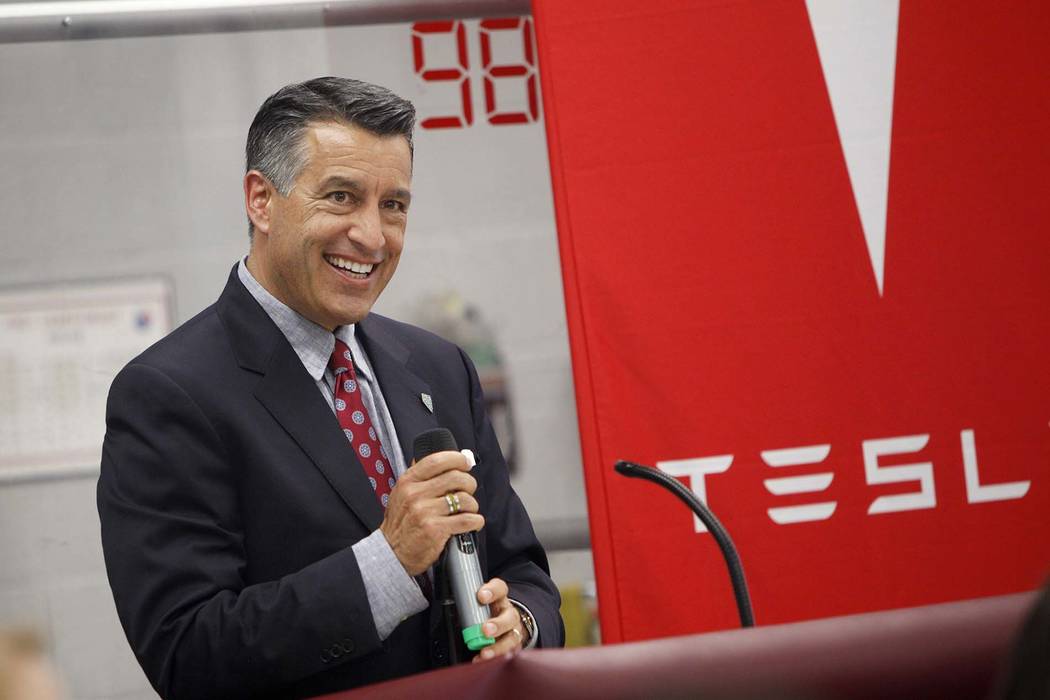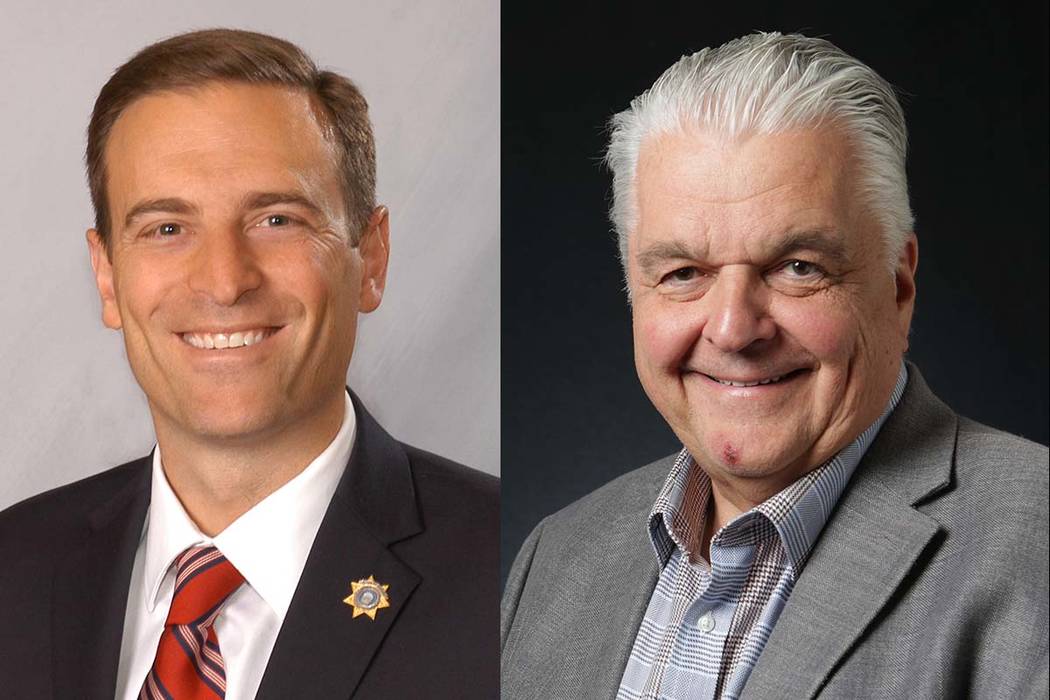 Snubbing the fellow Republican running to replace him, Gov. Brian Sandoval says he has no plans to publicly back any candidate for Nevada's next governor.
"I don't plan to endorse in the race," Sandoval said in a statement.
For months, Sandoval, who is term-limited, has declined to say if he back Republican Attorney General Adam Laxalt, Democratic Clark County Commission Chair Steve Sisolak, nonpartisan Ryan Bundy, Libertarian Jared Lord or Independent American Party candidate Russell Best.
At the National Governors Association annual conference in New Mexico in July, Sandoval told The New York Times that he "won't support a candidate that is going to undo anything that I put forward."
His office told the Review-Journal last month that he was not "planning to be involved" in the race.
Sandoval and Laxalt have butted heads over the last four years on issues ranging from taxes to environmental protections.
Laxalt has said that he wants to repeal the commerce tax, which is seen as Sandoval's landmark legislation to increase education funding in Nevada, which routinely ranks near the bottom in education rankings.
Sandoval also pushed heavily to expand online gambling in Nevada. Laxalt has said he would like to ban online gaming.
And just months after taking office as attorney general, Laxalt signed onto a federal lawsuit challenging land-use regulations to protect sage grouse in Nevada. Sandoval said the move was done on Laxalt's own accord and did not represent the state.
Sandoval's decision to stay out of the race is reminiscent of the late-former Gov. Kenny Guinn during the 2006 election.
Guinn, a Republican, refused to endorse fellow Republican Jim Gibbons in either the primary or general election. Gibbons defeated Democrat Dina Titus in the election and served for one term before he was challenged in the primary and lost to Sandoval in 2010.
Contact Capital Bureau Chief Colton Lochhead at clochhead@reviewjournal.com or 775-461-3820. Follow @ColtonLochhead on Twitter.