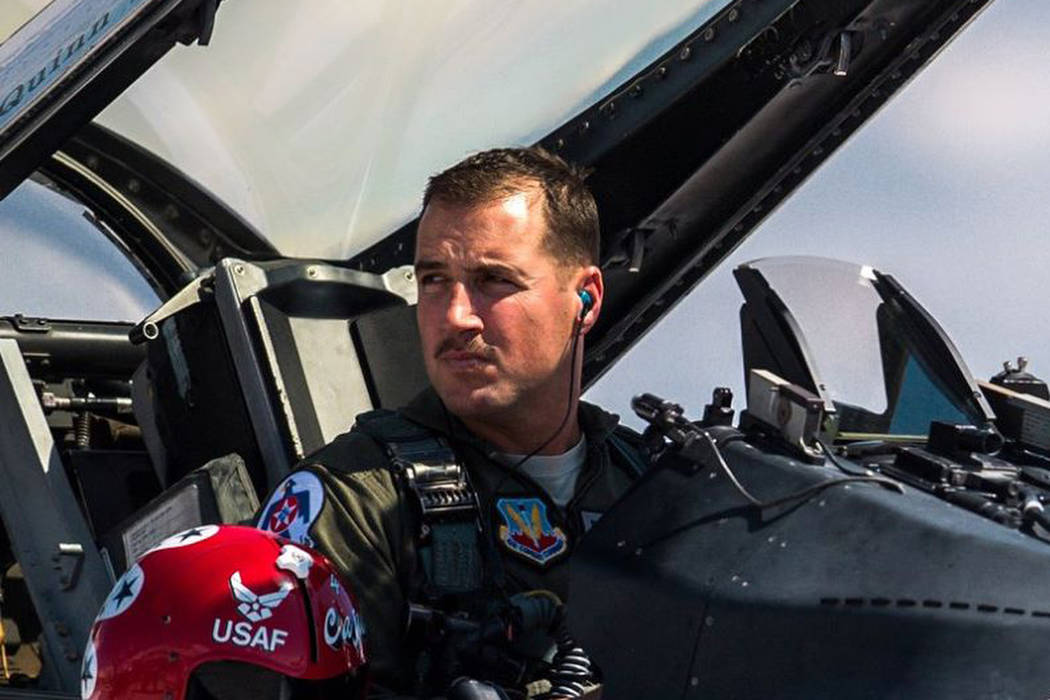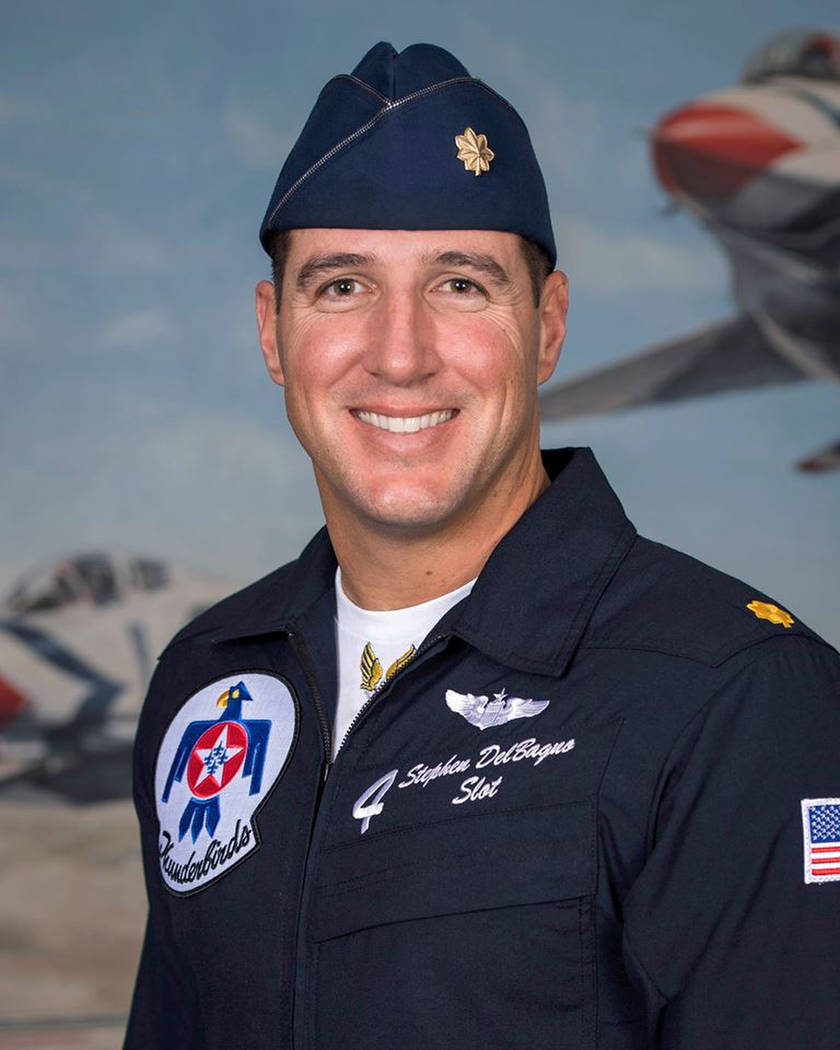 WASHINGTON, D.C. — An Air Force pilot who died when his F-16 jet crashed at the Nevada Test and Training Range was honored Thursday on the floor of the Senate.
Maj. Stephen Del Bagno, 34, died April 4 when his Fighting Falcon known as Thunderbird 4 went down during a routine aerial demonstration flight.
"Major Del Bagno's life was cut too short, but his legacy of leadership, commitment to excellence, and service to our country will be preserved by all of those who had the privilege of knowing him," said Sen. Dean Heller, R-Nev., in a Senate floor speech.
Heller's comments about Del Bagno, known as "Cajun," was just one of recent memorials to the California native who was in his first season with the Thunderbirds, known as "America's ambassadors in blue."
"They are the best of the best," Heller said.
Following the crash, Nevada Gov. Brian Sandoval ordered flags flown at half-staff.
Rep. Jacky Rosen, D-Nev., a member of the House Armed Services Committee, called Maj. Gen. Peter Gersten, commander of the U.S. Air Force Warfare Center at Nellis, after the crash to express her condolences.
"Our community mourns with you and will always remember his valiant service to our country," Rosen said on social media about the death of Del Bagno.
At a memorial service at his high school in Santa Clarita, California, on April 15, more than 1,000 people showed up to commemorate his life and achievements.
A video tribute of the pilot was put together by members of the Thunderbirds.
Lt. Col. Kevin Walsh, Thunderbirds commander, said Del Bagno "lived to fly and inspire the next generation."
Other members of the elite flying group said Del Bagno was selfless, driven, caring and a mentor.
"The loss of Major Del Bagno is an enormous tragedy that has struck the heart of the Thunderbirds, Nellis Air Force Base and every life that he touched," Heller said.
Contact Gary Martin at gmartin@reviewjournal.com or 202-662-7390. Follow @garymartindc on Twitter.