Signature gathering firm sued after botched initiative
Updated January 13, 2023 - 6:31 pm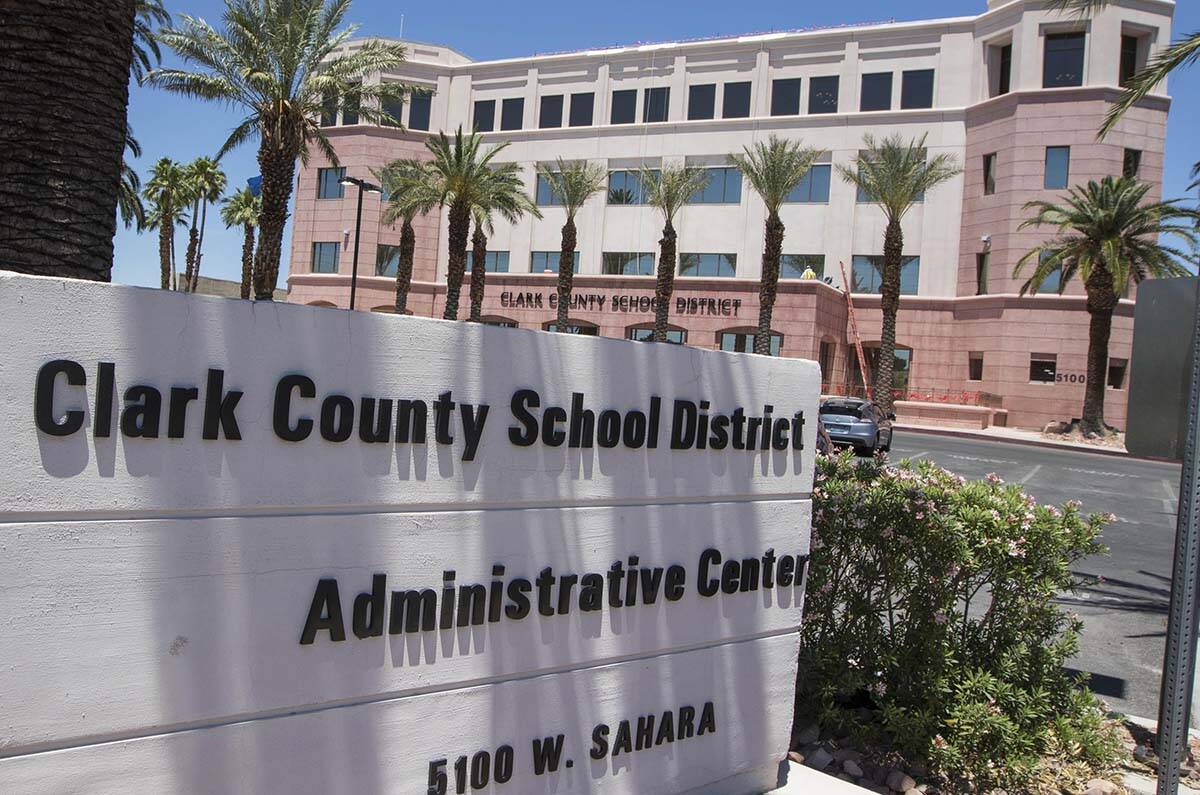 RENO – Lawyers for a group that campaigned to break up the Clark County School District, but failed to get the initiative before the Nevada Legislature last year, are suing a signature-gathering company for fraud and breach of contract.
Attorney Sam Castor, with the firm Lex Technica, Ltd., was assigned rights by the Community Schools Initiative, a political action committee that sought to allow local governments to create their own school districts. He and and attorneys Zachary P. Takos and Steven R. Hart of the Takos Law Group filed the lawsuit against Vanguard Field Strategies in U.S. District Court Thursday.
Vanguard, a Texas-based firm hired to gather signatures for the ballot initiative, was paid $2.2 million for gathering more than 220,000 signatures. A review of those signatures by the Nevada secretary of state revealed they did not meet the required threshold of 140,777 valid signatures.
The lawsuit alleges the firm agreed to deliver signatures at a 70 percent validity rate. But the secretary of state's review of those signatures revealed an average validity rate of just 53.2 percent.
According to the lawsuit, the secretary of state's office detailed several issues with the submitted names, including repeated or forged signatures, signatures from out of state and signatures with correct first and last names but with "obscenities as the middle name."
The lawsuit also alleges that after the secretary of state's results were released, the initiative's backers were told by Vanguard Vice President of Sales Scott Scheid that he would "make it right" and agreed to collect signatures again in two years for free. Scheid allegedly said he would "take care" of getting the PAC a refund, but that the company later refused to do so.
Scheid declined to comment when reached Friday afternoon.
Allegations made against Vanguard in the lawsuit include breach of contract, fraudulent misrepresentation/fraud, negligent misrepresentation, deceptive trade practices and "breach of the implied covenant of good faith and fair dealing."
The lawsuit alleges damages as the result of the botched signature gathering exceed the $2.2 million the initiative's backers paid for the failed signature-gathering effort, as well as legal fees.
A representative of the Community Schools Initiative declined to comment.
Contact Taylor R. Avery at TAvery@reviewjournal.com. Follow @travery98 on Twitter.