Sisolak keeping Phase Two protocols in place
Updated June 15, 2020 - 9:48 pm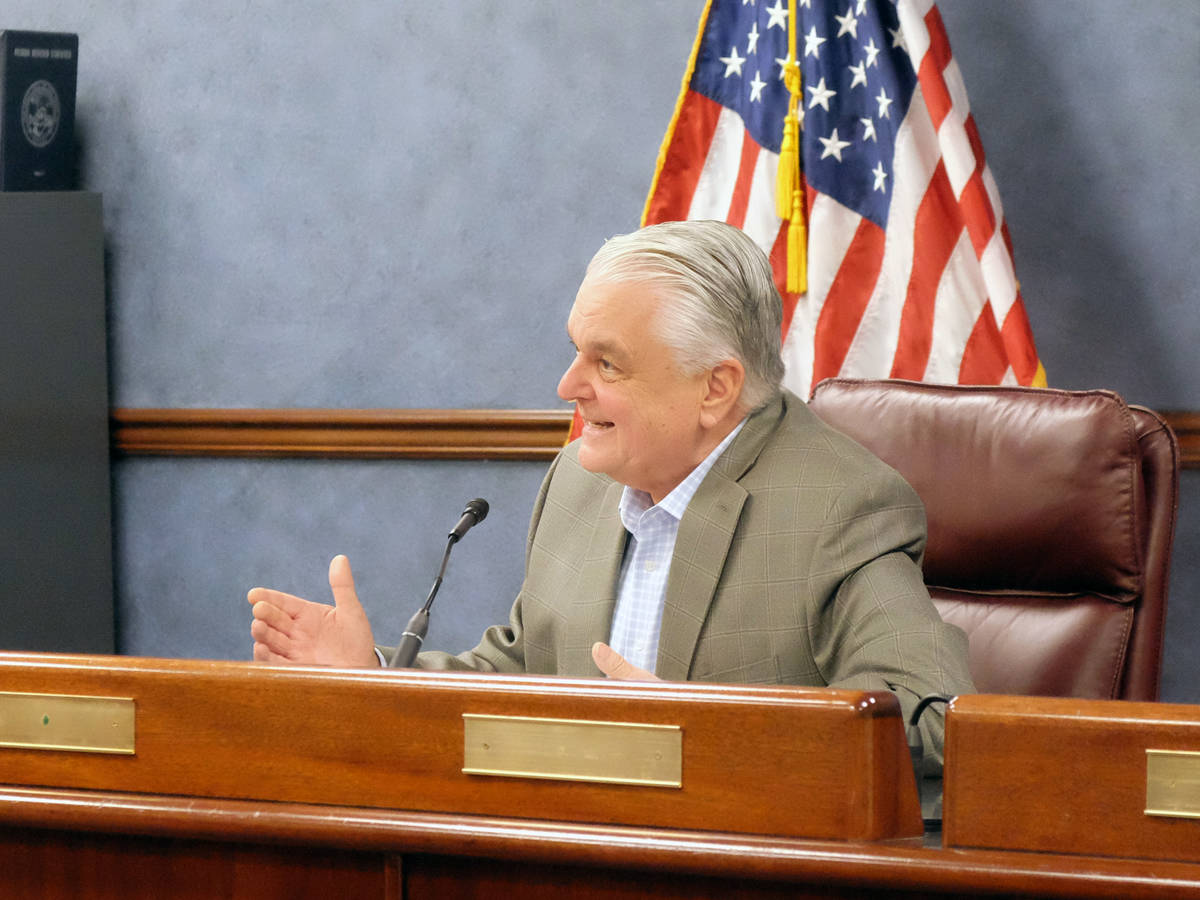 CARSON CITY — Gov. Steve Sisolak said Monday that Phase Two protocols will remain in place for Nevada's phased-in recovery from COVID-19 restrictions on commerce and public life.
"The virus is what drives the timeline," the governor told reporters, later adding that "we are not ready to go into Phase Three."
Sisolak said recent upward trends of new cases and the rate of positive test results and hospitalizations required "additional evaluation and analysis."
The number of daily cases has trended up in the past three weeks, he noted, and the seven-day average of positive results is increasing. Additionally, there has been a consistent increase in confirmed hospitalizations in Nevada since June 5. The number of hospitalizations, while still in a manageable range, needs to be "closely monitored."
"Before expanding our reopening and entering Phase Three, we must continue to allow ourselves the time to evaluate the data along with the impact of reopening to make sure we are doing all we can to protect ourselves and the capacity of our health care system," Sisolak said.
Nevada moved to Phase Two in its recovery plan on May 29, permitting more businesses to open and loosening other restrictions on public gatherings while urging continued social distancing. Casinos in the state were permitted to reopen with social distancing restrictions on June 4.
At the start of both Phase One and Phase Two, the governor said the state would assess conditions for two to three weeks before deciding whether to advance to the next phase.
In recent weeks, Las Vegas, Reno and other cities have seen large gatherings of protesters marching in the wake of the Memorial Day death of George Floyd after a Minneapolis police officer knelt on his neck for nearly nine minutes. The gatherings have prompted concerns of new COVID-19 outbreaks.
"I know there are a lot of theories or ideas behind what's driving the increase in cases, whether it comes from reopening businesses, increasing the limits on the size of public gatherings, the recent protests or reopening of gaming," Sisolak said. "But we need to allow our expanded contact tracing system time to assess where these new cases may have originated."
He added that the state has tripled its contact tracing capacity and that tracers were working 12 hours a day, seven days a week contacting people who tested positive and following up with people with whom they have had contact.
The governor also confirmed that a special session of the Legislature will be called in the next two weeks, before the end of the current fiscal year on June 30, to address state budget shortfalls caused by the COVID-19 pandemic and resulting shutdown. The state sees an estimated $812 million budget hole because of revenue shortfalls. The date is not set, but lawmakers will convene in Carson City and observe social distancing, Sisolak said.
Sisolak said he could not rule out raising taxes to meet the shortfall and said decisions would also depend on possible additional aid from the federal government.
"We are clearly in an extremely difficult position," Sisolak said. "I don't know what appetite there is there (in the Legislature). It's difficult for me to even think about raising taxes when I've got families that are still unemployed, they're still waiting to get back to work, and don't want to impact those at all. But it's going to depend what the Legislature comes up with."
Contact Capital Bureau reporter Bill Dentzer at bdentzer @reviewjournal.com. Follow @DentzerNews on Twitter.