Sisolak writes letter to Trump ahead of Reno visit
August 21, 2017 - 2:16 pm
Updated August 21, 2017 - 6:07 pm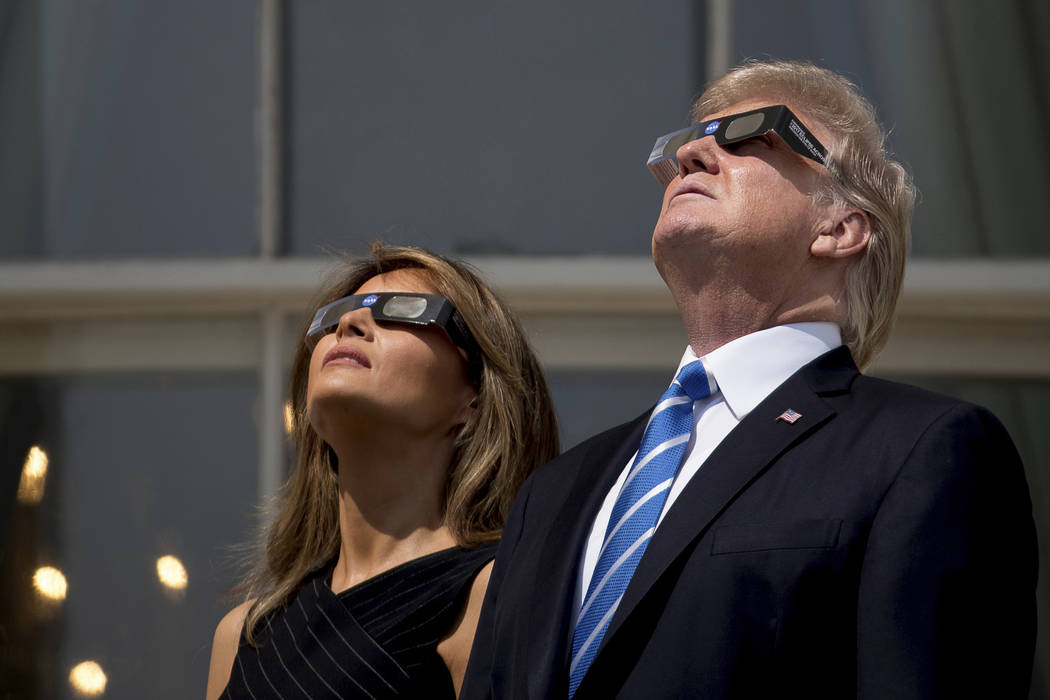 CARSON CITY — President Donald Trump's Wednesday visit to Reno is drawing attention from Nevada's elected officials following controversy since the violence in Charlottesville, Virginia, involving white supremacists.
Clark County Commission Chairman Steve Sisolak released a letter to Trump on Monday, calling on the president to forcefully denounce racism. Trump is set to speak Wednesday morning at the American Legion's national convention in Reno.
Trump last week ignited furor by saying, "I think there is blame on both sides" when talking about the violence in Charlottesville.
Sisolak, a Democrat who is running for governor in 2018, wrote that he hopes Trump focuses on American heroes, in the spirit of the American Legion, a veterans group.
"However, like many Nevadans, I am deeply concerned by your recent comments defending white supremacists," Sisolak continued. "Like the rest of our nation, my neighbors and I have witnessed with disgust recent demonstrations by fringe groups proclaiming hateful, racist, divisive rhetoric that goes against the basic decency that we have come to expect in our public debate."
Republican Gov. Brian Sandoval will greet Trump in Reno.
"If given the opportunity, I plan to talk to him about federal reimbursement for our veterans home, support for Creech Air Force Base, Nellis Air Force Base and Fallon Naval Air Station and support for our veterans hospitals and cemeteries," Sandoval said in a statement.
Sisolak said it's the responsibility of Trump and other officials at the event to lead by example.
"We implore you to use the microphone your office affords and forcefully reject those who would deny the rights of their fellow Americans," Sisolak wrote. "Speak out against those who seek to silence their opposition with intimidation and, when that fails, outright violence. White supremacists, Nazis, the KKK and other fringe elements should be relegated to the dustbin of history, remembered with shame. Failing to denounce them provides the fuel they thrive on to spread their hateful rhetoric."
Reno Mayor Hillary Schieve issued a statement last week saying that the Reno Police Department is working to ensure the visit is "no different from any other that has occurred in the past."
"I encourage the president to deliver a strong message rejecting racism, hate and violence during his visit to our area," Schieve said.
Contact Ben Botkin at bbotkin@reviewjournal.com or 775-461-0661. Follow @BenBotkin1 on Twitter.