State Assembly District 21
October 26, 2016 - 12:00 pm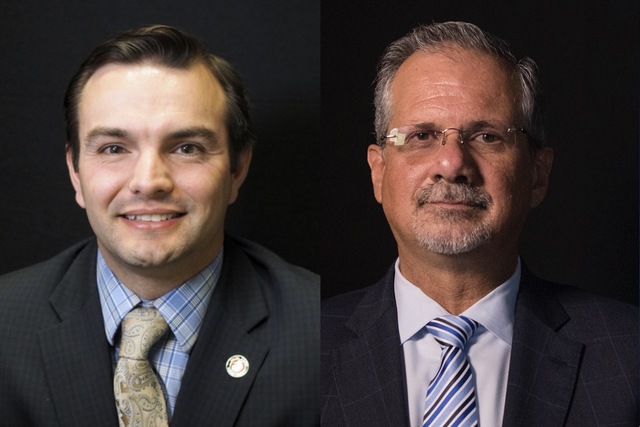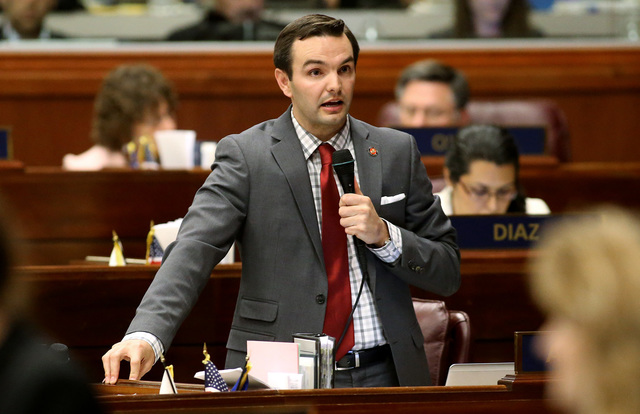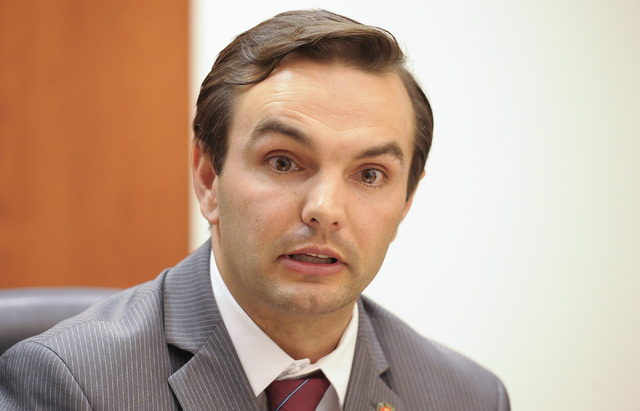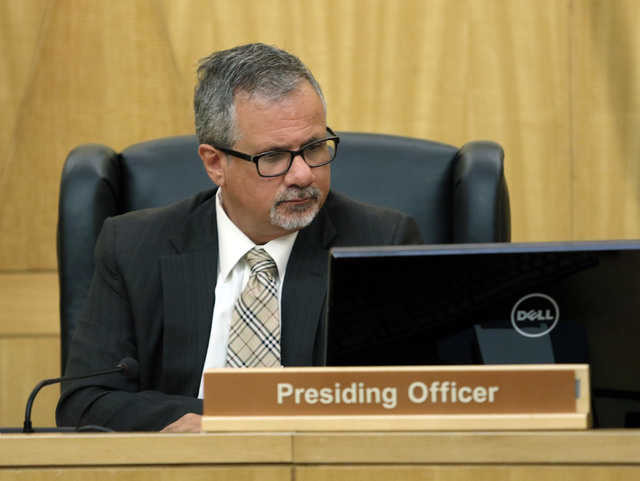 A first-term Republican assemblyman who along with many GOP legislators voted for Gov. Brian Sandoval's record tax package during the 2015 legislative session is battling a longtime attorney for the right to represent voters in Assembly District 21.
Incumbent Derek Armstrong, who faces Democrat Ozzie Fumo in the general election, said he supported the tax package because it increased funding for education. He said the move gives him a good chance to retain his seat in a Democratic-leaning district.
"I expect (the race) to be close," he said. "I think I have a different message than any other Republican that's ever run (in the district)."
Armstrong, an attorney who served in the Marine Corps in the early 2000s, said his priorities if he is elected to a second term are developing the UNLV School of Medicine to ensure a pipeline of future physicians for Nevada, enabling the state "to receive more federal funding to stop additional tax increases" and supporting the reorganization of the Clark County School District.
Fumo, who has lived in Las Vegas for more than 40 years and is making his first bid for public office, said additional and varied funding sources for the state's public education system and jobs are among his key concerns.
"Whereas last session Republicans focused on trying to strip away rights and benefits from Nevadans, I can tell you that we as Democrats are extremely focused on jobs and promoting the economic recovery and economic diversification of our state," he said.
Both Armstrong and Fumo said they would push to expand affordable solar energy options in the state.
The 21st District leans Democratic, with Democrats accounting for about 40 percent of active registered voters compared with 33 percent Republicans, Clark County data from late September show.
Nonpartisan voters make up nearly 20 percent of active voters in the district.
Contact Pashtana Usufzy at pusufzy@reviewjournal.com or 702-380-4563. Follow @pashtana_u on Twitter.