State gives $12.5 million to resolve mentally ill inmate backlog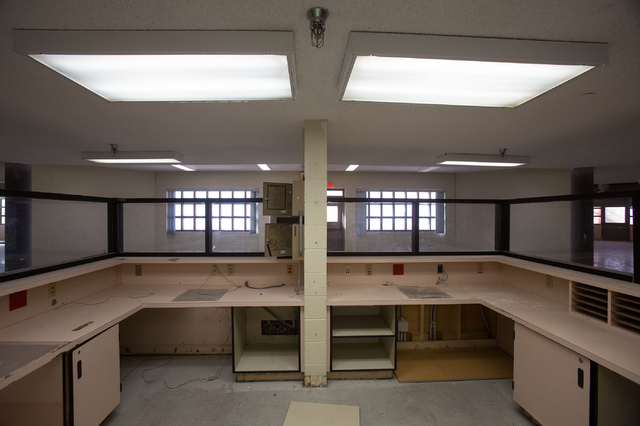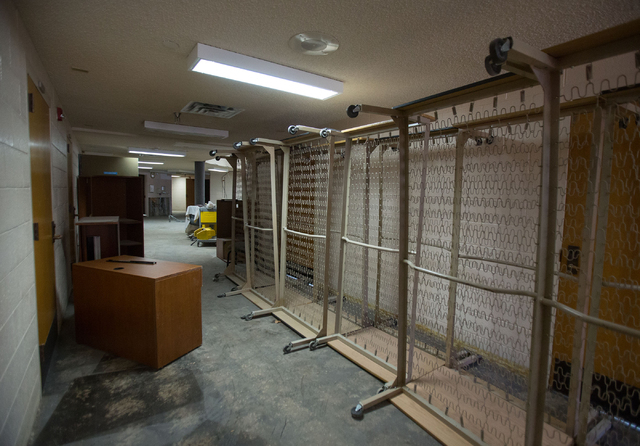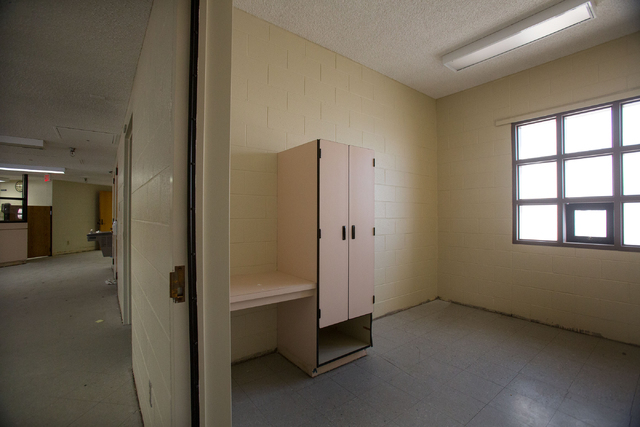 Nevada continues to lag in moving mentally ill offenders ordered by the court into its only maximum-security psychiatric facility, resulting in backlogs at jails in Washoe and Clark counties.
But lawmakers have approved $12.5 million to mitigate the unceasing capacity problem at Lake's Crossing Center in Sparks, where offenders are evaluated and treated for competency issues.
Funding also will support new jobs in Nevada.
The Legislature approved the funding for the next two years so the state can open and operate Stein Hospital in Southern Nevada starting later this year to help decrease the backlogs. It will also help the state meet requirements set under a federal lawsuit settlement.
"We are still not quite meeting the timeliness that we need to," Dr. Tracey Green, the state's chief medical officer, said Thursday. "We do still have a prolonged wait time. There's been an increase in commitments."
The state is supposed to provide treatment to mentally ill offenders within 14 days of the court order, under the lawsuit settlement. No later than Sept. 1, Lake's Crossing is supposed to start treating inmates within seven days of receiving the court order.
The state has been sued twice for the same issue in the past 10 years.
The state is targeting an opening date for Stein, a forensic unit that will be part of Rawson-Neal Psychiatric Hospital in Las Vegas, sometime between Oct. 15 and Nov. 15, Green said. It will be the equivalent to having a Lake's Crossing in Clark County and will have 47 beds available.
"We believe this will improve backlogs at jails, and it will be the first forensic facility in the south," Green said.
Renovations are on schedule and expected to be completed by September, said Chelsea Szklany, deputy administrator for clinical services at the state Division of Public and Behavioral Health. State officials expect to have additional building requirements for licensing and accreditation done by Oct. 1.
The state will be able to hire 91 new employees. Another 63 staff members will be transferred from other positions within Southern Nevada Adult Mental Health Services, Green said. Some of those positions will become available July 1, which is the start of the new fiscal year.
The new hires will include peace officers, psychiatrists, nurses, psychologists, administrative assistants and record-keepers, Szklany said.
"There are a lot of job opportunities," Green said. "We would encourage the Southern Nevadans who would be interested to come to work for the state. Not often the state is approved to expand 91 positions."
Once the facility is up and running, there might still be a few mentally ill offenders from Clark County who might be more appropriately placed at Lake's Crossing for various reasons such as their characteristics or standing in a community, Green said. Offenders will undergo an evaluation to make that deter­mination.
"We do know that most all clients would go to Stein (Hospital)" in Southern Nevada, Green said.
Clark County Deputy Public Defender and lead attorney in the lawsuit Christy Craig said mentally ill offenders are still having to wait up to four months at the Clark County Detention Center before they are transported to Lake's Crossing.
The facility in Southern Nevada was supposed to open in September, and any delay in opening the building adds to the delay in offenders getting treatment, she said.
"If they open late, I would be greatly disappointed because the numbers are still quite high in Clark County, " she said Thursday.
As of June 1, there were 62 people on the Clark County wait list for transport to Lake's Crossing, according to Craig.
Washoe County had 18 people on the wait list to be transferred to Lake's Crossing as of Friday, said Tami Cummings, community relations administrator at the Washoe County Sheriff's Office.
"If you are mentally ill, you have to wait a lot longer in custody," she said.
Contact Yesenia Amaro at yamaro@reviewjournal.com or 702-383-0440. Find her on Twitter: @YeseniaAmaro

RELATED STORIES
Senate bill would allow physician assistants to order commitments
Medicaid growth trims Nevada mental health costs
New year could bring big changes in state
See all of our coverage: 2015 Nevada Legislature.