State law prevents Las Vegas, others from banning bump stocks
January 30, 2018 - 4:10 pm
Updated May 24, 2018 - 4:26 pm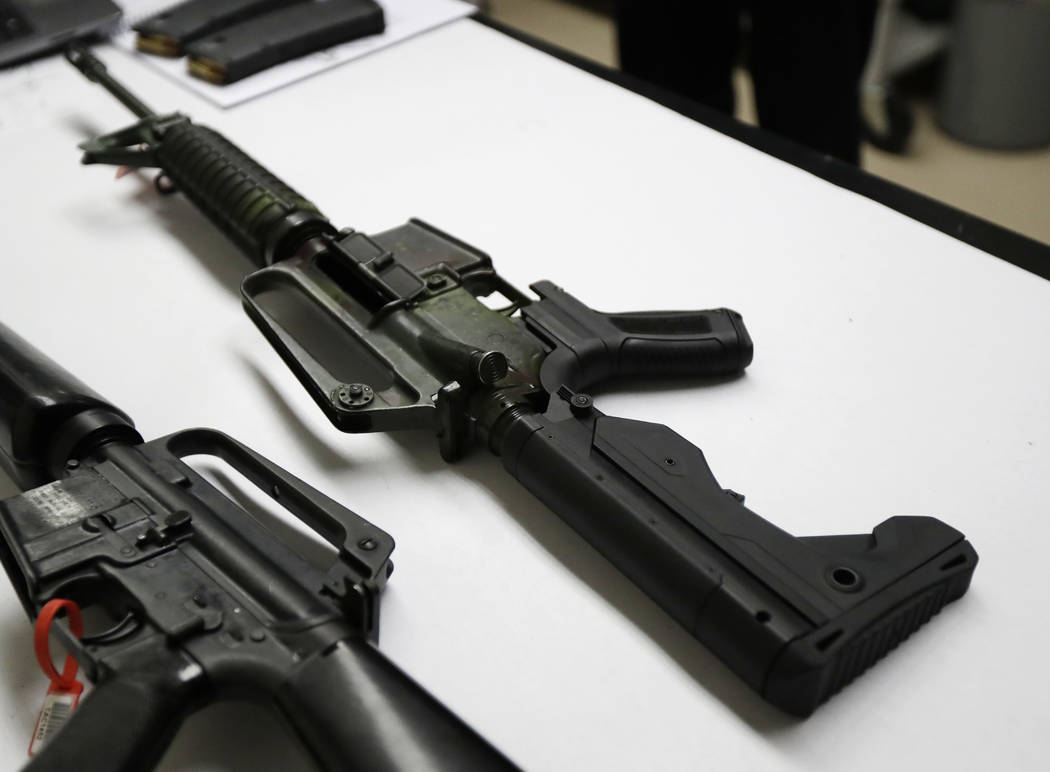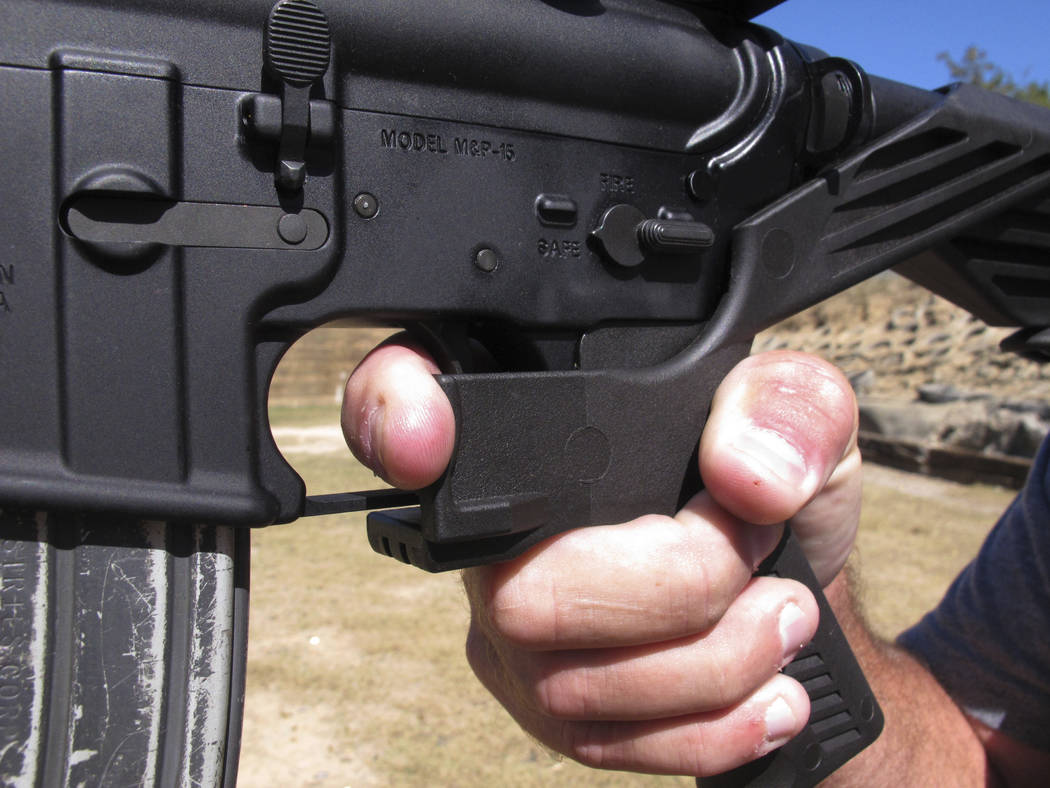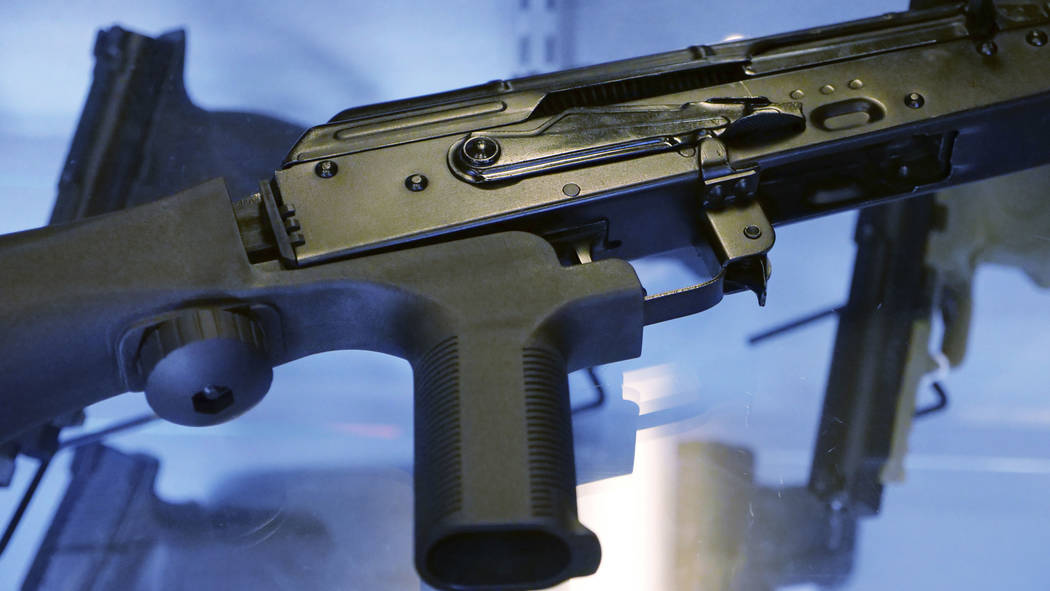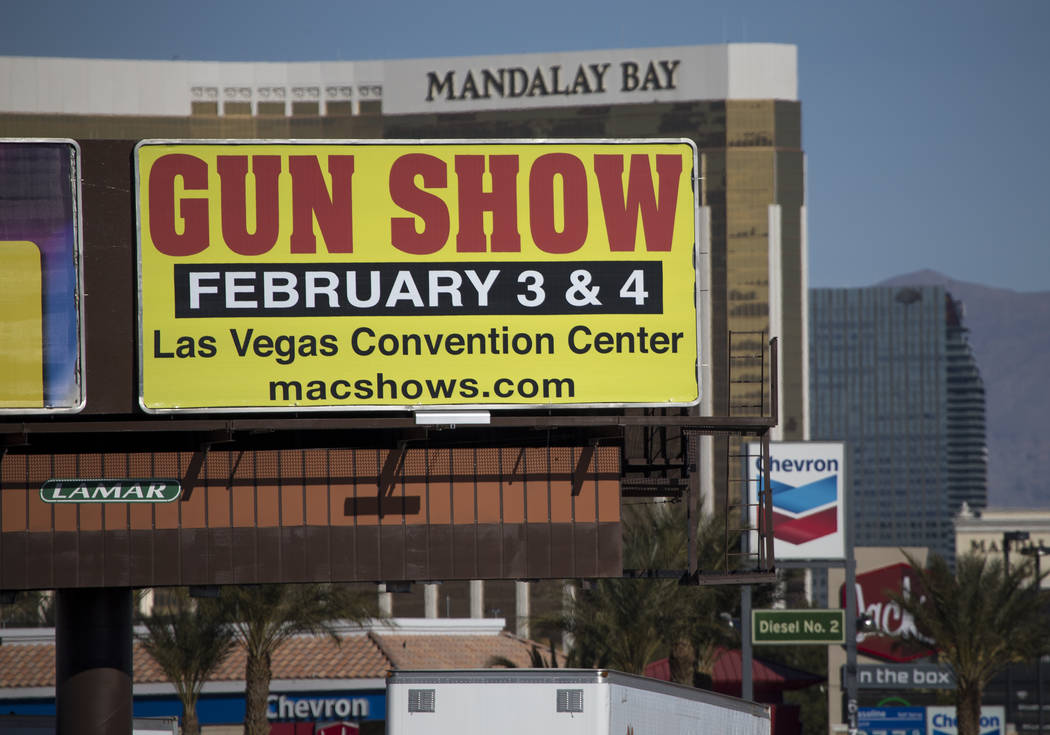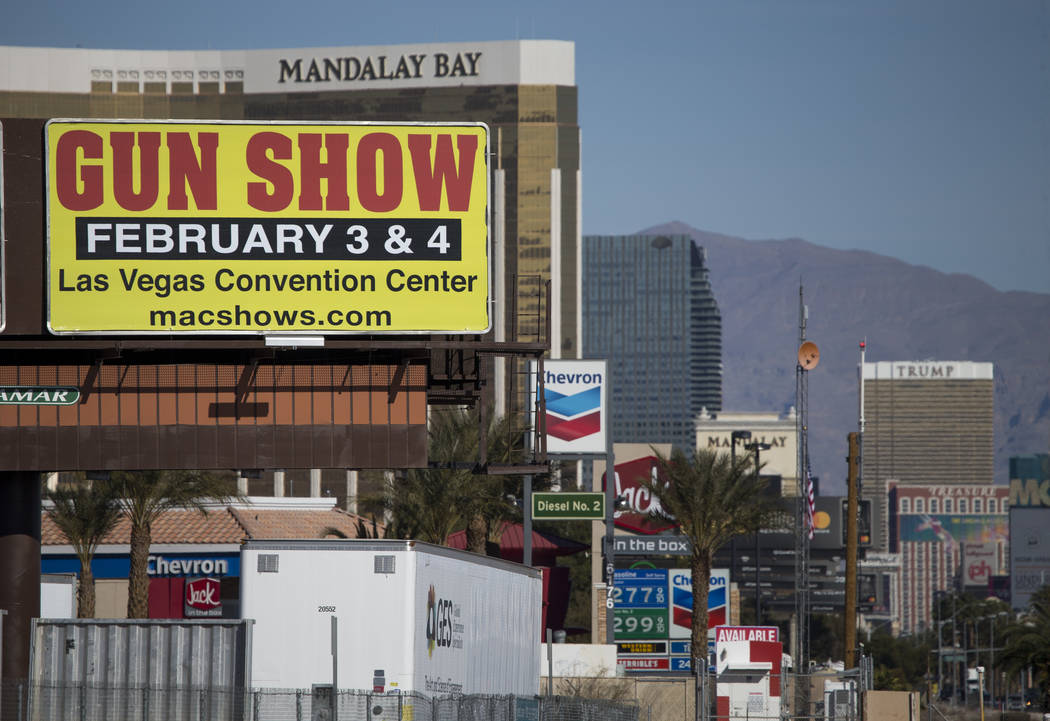 After learning Las Vegas shooter Stephen Paddock used a bump stock to accelerate the gunfire he unleashed on the Route 91 Harvest festival grounds Oct. 1, two local officials decided they wanted to ban the devices.
Since that mass shooting rocked the Strip, other cities and state legislatures have responded by passing or proposing bans on the devices that allow semi-automatic weapons to fire like automatic weapons.
So why haven't local governments in the Las Vegas Valley, where the shooter killed 58 and wounded hundreds more, publicly discussed or voted on similar measures?
They don't have the authority.
Clark County Commission Chairman Steve Sisolak and Las Vegas City Councilman Bob Coffin learned that when they started pursuing bans on bumps stocks in their respective jurisdictions.
"I can't believe my hands are tied by a Legislature that's going to meet every other year," said Coffin, a former state lawmaker. "This tramples on local government's requirement to provide for the safety of citizens."
The Nevada Legislature passed a law in 2015 putting control over firearms, accessories and ammunition in the "exclusive domain of the Legislature," and renders any law, rule or ordinance "to the contrary null and void."
Coffin found out about the law in October, when he asked the city attorney's office to draft an ordinance banning devices that cause firearms to exceed their designed firing rates.
Sisolak was met with the same response when he was mulling a county ban on the devices.
"Unfortunately, some of these things the Legislature has tied our hands on," he said. "This is one example where we need more flexibility and control handed over to the local governments."
State Sen. Patricia Farley, I-Las Vegas, who co-sponsored the bill the Senate passed 14-5 in 2015, said she doesn't think "bump stocks were on anyone's radar at that point."
Senate Minority Leader Michael Roberson, R-Henderson, who spearheaded the effort to pass the bill in 2015, said it created "needed uniformity in our state's gun laws so that the hundreds of thousands of law-abiding Nevada gun owners wouldn't become criminals simply by driving across the valley through various jurisdictions."
At least two cities, Denver and Columbia, South Carolina, have banned bump stocks since the Las Vegas shooting.
The Denver City Council voted last week to make it illegal to sell and possess bump stocks. The Mile High City already bans the semiautomatic firearms bump stocks are meant to modify.
Nevada Gov. Brian Sandoval would consider a statewide ban on bump stocks, his office said in a statement Friday.
"The governor would be open to a bump stock ban at a statewide level, but believes the federal government is the best arena for these discussions because this is the jurisdiction where bump stock regulations currently exist and this would be the most direct path for a thoughtful, swift and uniform change," the statement said.
Las Vegas shooting survivors spoke last month at a congressional hearing on bump stocks, as the Bureau of Alcohol, Tobacco, Firearms and Explosives announced a review of how the devices are classified and whether they should be treated like machine guns. Representatives from the National Rifle Association have said the group supports a review of bump stocks, but not a full legislative ban.
Bans on bump stocks are gaining traction around the country at the state level. The Massachusetts Legislature enacted a bump stock ban in November, the first state to do so after the Route 91 shooting. The Washington state Senate this week passed a bill to ban bump stocks, while a legislative subcommittee in Virginia voted down a bill that would have banned bump stocks. California already bans bump stocks, while several other states, like New York, limit weapons that mimic machine guns.
In the days after the Oct. 1 shooting, a group of Nevada Democrats said they planned to request a bill banning the possession, manufacture and sale of bump stocks, but the Legislature isn't scheduled to convene again until January 2019.
"It's difficult when they meet every other year," Sisolak said. "Now we're losing a year before it can even be talked about."
Contact Jamie Munks at jmunks@reviewjournal.com or 702-383-0340. Follow @Journo_Jamie_ on Twitter.