State water chief amends Pahrump well ban to exempt some land owners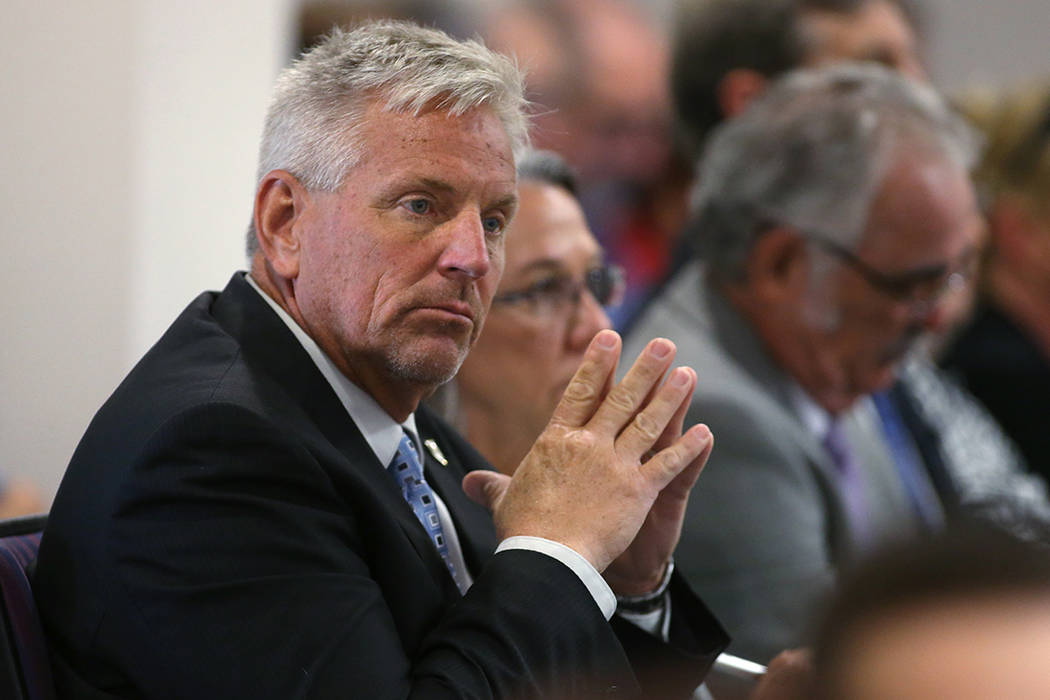 Pahrump property owners already in the process of developing their land have been exempted from a state ban on new domestic groundwater wells in Nye County's largest town.
Nevada State Engineer Jason King has amended the unprecedented ban he issued last year to effectively grandfather in certain property owners in the town of about 39,000 people 60 miles west of Las Vegas.
The change applies to anyone who can prove they applied prior King's Dec. 19 order for a Nye County zoning or building permit on a parcel that is eligible for a domestic well.
King's amended order, issued July 12, would also allow 22 property owners who were denied well-drilling permits around the time his original order to file for reconsideration.
JoAnn Kittrell, spokeswoman for the Nevada Division of Water Resources, called the amendment a "good faith" effort by King to exempt people who had "already invested some time and money into their development plans."
She said only a handful of Pahrump land owners are likely to be impacted by the change.
In his original order, King said the ban on new wells was necessary because the groundwater basin that supplies Pahrump is already "severely over-appropriated," with water levels in steady decline despite numerous efforts by the state engineer to regulate pumping and stabilize the aquifer.
According to state estimates, approximately 20,000 acre-feet of water a year can be pumped sustainably from the ground beneath the town, but more than 59,000 acre-feet of water rights have been issued in the valley. That total does not include the more than 20,000 acre-feet of water that is allowed to be withdrawn annually from Pahrump's roughly 11,000 existing domestic wells.
One acre-foot is enough water to supply two average Las Vegas Valley homes for a little more than a year.
State law generally allows property owners who live outside the service area of a water utility to sink a well and pump up to 2 acre-feet of water a year without a water right. In Pahrump, though, new domestic wells are allowed only if the property owner signs over to the state 2 acre-feet of existing water rights to offset the new well's draw on the aquifer.
King's order only applies to new domestic wells, not existing wells that need to be deepened, repaired or replaced.
A coalition of local residents and business owners calling itself Pahrump Fair Water LLC has filed a court challenge seeking to block the well ban. That challenge is still pending.
Contact Henry Brean at hbrean@reviewjournal.com or 702-383-0350. Follow @RefriedBrean on Twitter.
Pahrump Well Ban by Las Vegas Review-Journal on Scribd