Stiglich, Cadish lead in Nevada Supreme Court races
Updated November 6, 2018 - 11:40 pm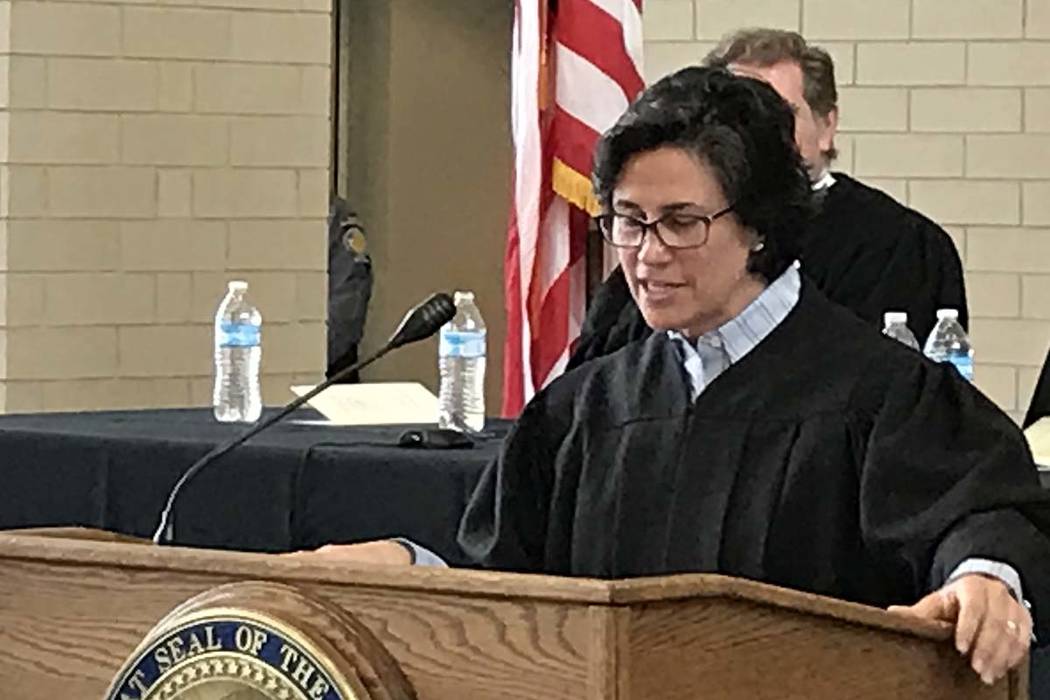 Incomplete election results suggested that most of Nevada's Supreme Court justices will be women for the first time in state history.
With 13 of the state's 17 counties reporting, Nevada Supreme Court Justice Lidia Stiglich had a sizable edge over her challenger, Matthew Harter.
The same returns gave District Judge Elissa Cadish, who was vying for a different state Supreme Court seat, a similar lead over her opponent, Nevada Appeals Court Judge Jerry Tao.
"I'm feeling good," Cadish told the Las Vegas Review-Journal late Tuesday. "I'm excited about the opportunity to set an example and be role models for the young girls in our state."
Stiglich had 46. 6 percent of the votes, compared with Harter's 30.9 percent as of 1 a.m. Wednesday. Cadish had 45.3 percent of the votes, compared with 32.7 percent for Tao.
Nevada Appeals Court Judge Abbi Silver ran unopposed for a third seat on the high court.
Stiglich said she was grateful for the support she received in the election.
"When I went on the court, I became the sixth woman on the court since statehood, so it's very exciting to see a female majority," she said late Tuesday. "I know Cadish and Silver personally. They're going to be a great addition to the court, and Nevada is going to be well-served by them."
Stiglich was appointed to the high court in late 2016. The former Washoe County district judge replaced Justice Nancy Saitta, who retired.
At the time of her appointment, Stiglich joined Justice Kristina Pickering as the second woman on the seven-member court. Stiglich also was the first openly gay justice in Nevada history.
Harter, who served as an arbitrator for Clark County District Court from 2004 to 2008, has described himself as a "conservative" and "a textualist" in his decisions.
"At the end of the day, it was David versus Goliath," Harter said late Tuesday, conceding to Stiglich. "Everybody's going to Monday-morning quarterback it afterwards, but it is what it is. I don't know Justice Stiglich, but I appreciate that she did not run a dirty campaign. She ran a very clean, good campaign."
Tao sat on the Clark County District Court bench from 2011 to 2014, when he was appointed to the Nevada Court of Appeals.
Cadish, a Democrat, has served as a Clark County district judge since 2007, when she was appointed by then-Gov. Jim Gibbons.
Silver will replace retiring Justice Michael Douglas. Justices are paid $170,000 a year.
Contact Rachel Crosby at rcrosby@reviewjournal.com. Follow @rachelacrosby on Twitter.