Tesla files for $8M incentive tied to Reno factory
February 28, 2017 - 11:43 am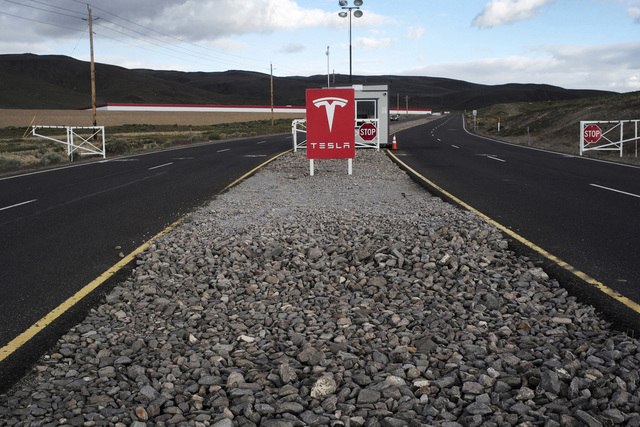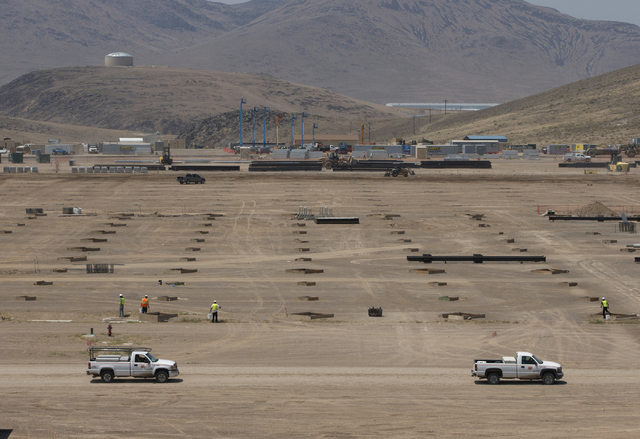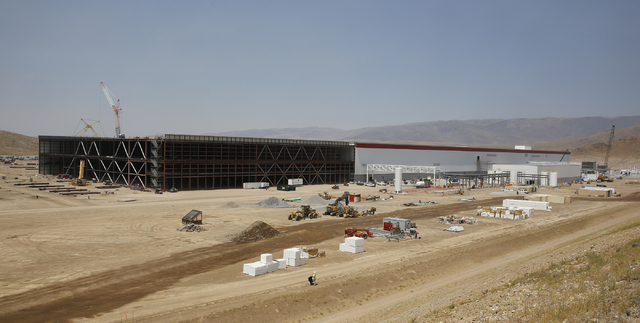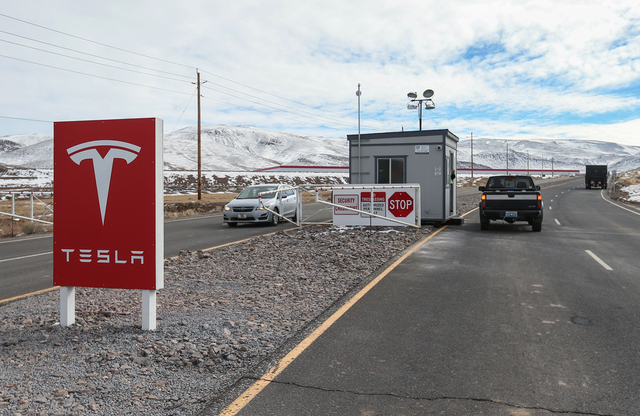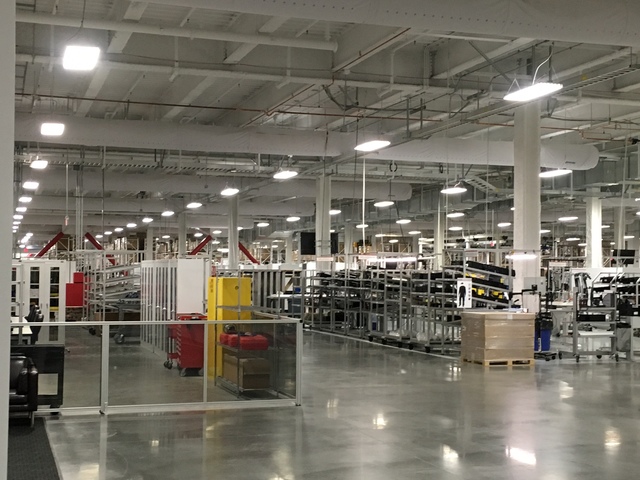 CARSON CITY — Tesla Motors has filed an application with state utility regulators to take advantage of an economic incentive authorized by the Nevada Legislature for its gigafactory east of Reno.
The application with the state Public Utilities Commission would allow the electric car manufacturer to implement and use the Economic Development Rate Rider, worth $8 million.
The rate rider program, created in 2013, allows the Governor's Office of Economic Development to offer reduced energy rates to new, large-scale users as part of an incentive package. In 2014, GOED issued a pre-approval for Tesla for the EDRR.
The law was extended in the 2014 special legislative session to bring Tesla's lithium-ion battery plant to Nevada. Tesla will get a discount on its energy bill for up to 25 megawatts of power over eight years of a 10-year contract with NV Energy.
Tesla and Panasonic began mass production of lithium-ion battery cells at its gigafactory in the Tahoe Reno Industrial Center in early January.
Contact Sean Whaley at swhaley@reviewjournal.com or 775-461-3820. Follow @seanw801 on Twitter.
RELATED
Tesla officials show off progress at Gigafactory in Northern Nevada
Lawmakers tour Tesla's secretive battery factory
Tesla starts tapping into tax credits for battery factory
Tesla taps Reno as potential Gigafactory site