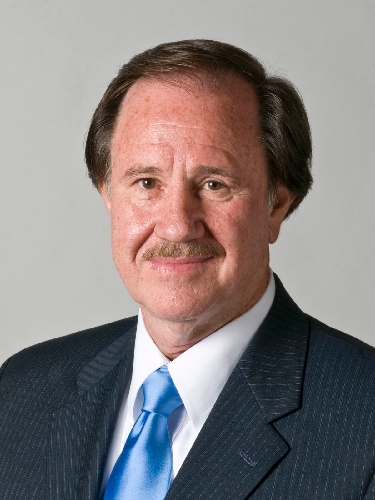 CARSON CITY — Three Republicans announced Tuesday they will run for the new state Senate district seat in northwest Las Vegas where party registration is equally divided between Republicans and Democrats.
First-term Assemblyman Scott Hammond, R-Las Vegas, announced Tuesday he will be a candidate for Senate District 18. Then Michele Fiore, who lost a congressional race last year, told followers she also will be a Republican candidate for the seat. Two-term Assemblyman Richard McArthur, R-Las Vegas, later said he also will enter the race.
No Democrats have announced their candidacies for the seat.
Hammond, Fiore and McArthur are running for a seat in a district that is not yet official. Senate District 18 tentatively was created last week when District Judge James Russell of Carson City approved maps drawn by his appointed three-member panel of special masters.
The Nevada Supreme Court, which will hold a Nov. 14 hearing, has not ruled on whether the panel can carry out redistricting duties. Nonetheless, the candidates acted as if the new district and its boundaries are certain.
"The time has come when I can do more for the citizens of Nevada by helping the Republican Party gain control of the state Senate," Hammond said in a statement. "With control of the Senate, we can roll back spending, cut taxes and provide Nevada with the sound economic footing necessary to encourage job growth."
Democrats now hold an 11-10 advantage in the Senate. Hammond's candidacy was quickly endorsed by the Senate Republican Caucus.
But McArthur, who described himself as the senior legislator in the race and a more conservative candidate than Hammond, said he cannot understand why the caucus supported his opponent. McArthur voted against reauthorizing $620 million in tax increases that otherwise would have expired June 30.
Like Gov. Brian Sandoval, Hammond voted to extend the taxes. The successful legislative move to reauthorize the taxes came after the Nevada Supreme Court ruled that the state could not use local government and school revenues to balance its budget.
The Republican caucus is led by first-term Sen. Michael Roberson, R-Las Vegas. McArthur pointed out that Roberson also opposed reauthorizing the taxes.
"I want to do the best for Nevadans," McArthur said. "I don't believe we should have extended the taxes."
In the Assembly, McArthur, 68, a retired FBI special agent, is known by fellow Republicans as "Doctor No" for his consistent record of voting no on major issues. He represents Assembly District 4.
Hammond, 45, is a teacher and coach in Indian Springs and an online instructor at UNLV . He is the Assembly member for District 13 in Las Vegas.
"We pushed for reforms that would have balanced the state budget, and we fought off attempts to pass a $1.2 billion tax increase," Hammond said in a statement. "For the future of Nevada, we must continue to promote sound conservative policies that will improve the lives of Nevadans for many generations."
But Hammond maintained he showed he wanted to help Nevadans more by his vote against keeping the taxes.
Fiore did not immediately return a call, but her supporters quickly called Hammond a "RINO," or "Republican in name only."
"I'm excited to share with you, I've chosen to run for state Senate in our new open District 18 seat," Fiore announced on Twitter. "I'll be assembling my team immediately."
On her website, Fiore said she owns a health care company and has "taken on big government with positive results."
Senate District 18 has a 39 percent Democrat and 39 percent Republican registered-voter breakdown. Democrats hold a scant 31-vote advantage.
Because of its population growth, Clark County was awarded the new district. In doing so, the redistricting panel abolished a sure Republican district represented by term-limited Sen. Mike McGinness, R-Fallon.
During the 2011 session, Hammond voted against the bill outlawing texting and the use of hand-held cellphones by drivers and opposed bills giving housing, employment and public accommodations rights to transgender people.
McArthur also voted against the cellphone and texting bill. He opposed the bill protecting transgender people from discrimination in employment but backed the housing and public accommodations bills.
Contact Capital Bureau Chief Ed Vogel at evogel@reviewjournal.com or 775-687-3901.