Trump extends disaster declaration for Northern Nevada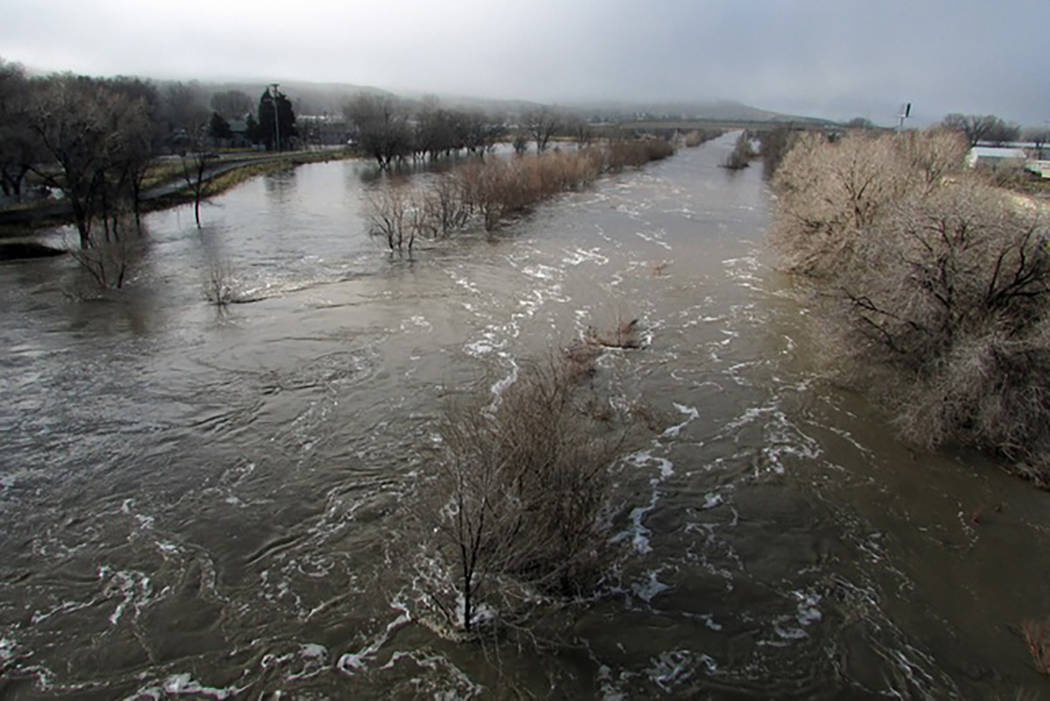 WASHINGTON — President Donald Trump has extended a disaster declaration for parts of Northern Nevada hard hit by winter storms and flooding last month, the White House announced Tuesday.
The disaster declaration extension comes after a plea from Nevada's Republican Gov. Brian Sandoval and Sens. Dean Heller, R-Nev., and Catherine Cortez Masto, D-Nev.
The declaration extension gives state, tribal, eligible local governments and some nonprofits more time to apply for federal funds for emergency work, replacement and repairs.
Trump first declared northern Nevada a disaster area in February.
Winter storms from Feb. 5-22 caused flooding and mudslides in the counties of Douglas, impacting the city of Elko, the Washoe Tribe and South Fork Bank of Te-Moak Tribe of Western Shoshone, as well as Humboldt and Washoe counties and Carson City.
Rosalyn Cole has been named by the Federal Emergency Management Agency as the federal coordinating office for federal recovery operations in northern Nevada.
Contact Gary Martin at 202-662-7390 or gmartin@reviewjournal.com. Follow @garymartindc on Twitter.