Trump returns to Las Vegas for rally, bill signing
Updated September 19, 2018 - 5:38 pm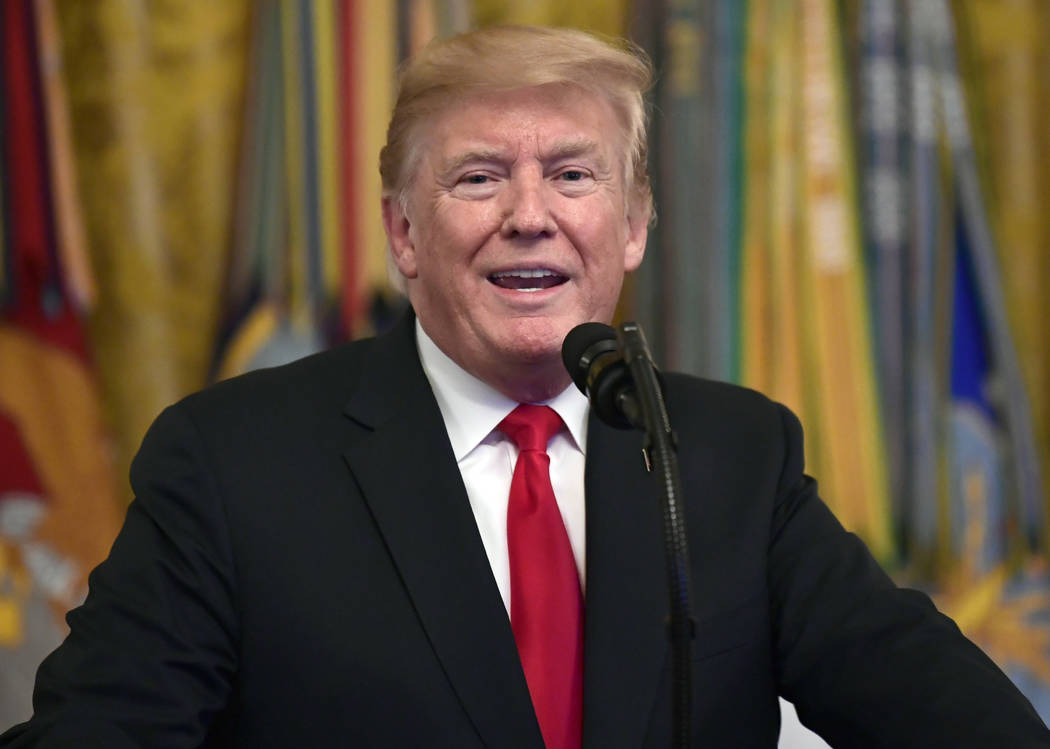 Air Force One will touch down at McCarran International Airport around peak evening commute time Thursday as President Donald Trump prepares to headline a "Make America Great Again" rally at the Las Vegas Convention Center.
The rally begins at 7 p.m., with doors to the convention center, 3150 Paradise Road, opening at 4 p.m. Tickets for the event can be obtained by registering at the Trump-Pence re-election website, donaldjtrump.com.
Trump's plane is expected to touch down around 6:30 p.m. Thursday and depart midday Friday.
"Anyone who's departing from McCarran on Thursday or Friday" around those times "should give themselves a little extra time," said airport spokeswoman Christine Crews.
Motorists also could be affected by Trump's visit.
The Secret Service seldom shares the president's travel itinerary, but Trump "often stays at his eponymous hotel (Trump International) while visiting Las Vegas," said Nevada Department of Transportation spokesman Tony Illia. "As such, the department advises motorists to take the presidential visit into consideration when making travel plans."
On Friday morning, Trump will visit the North Las Vegas VA Medical Center, where he will sign an appropriations bill that provides $97.1 billion for military construction and Veterans Affairs, as well as funding for the Department of Energy and VA Mission Act.
Sen. Dean Heller, R-Nev., who worked to direct funding for Nevada's 300,000 veterans, will attend the signing ceremony. "I'm pleased that this legislation includes my measures aimed at increasing accountability for the VA's Caregiver Program, providing support for disabled veterans, and enhancing oversight of the VA's use of funding to address homelessness among veterans," Heller said in a statement.
Also on Friday, Trump will speak at a fundraiser for Heller and Republican congressional candidate Danny Tarkanian at an undisclosed location and time. For $50,000, couples can attend a roundtable and have a VIP photo taken.
Contact Debra J. Saunders at dsaunders@reviewjournal.com or at 202-662-7391. Follow @DebraJSaunders on Twitter.