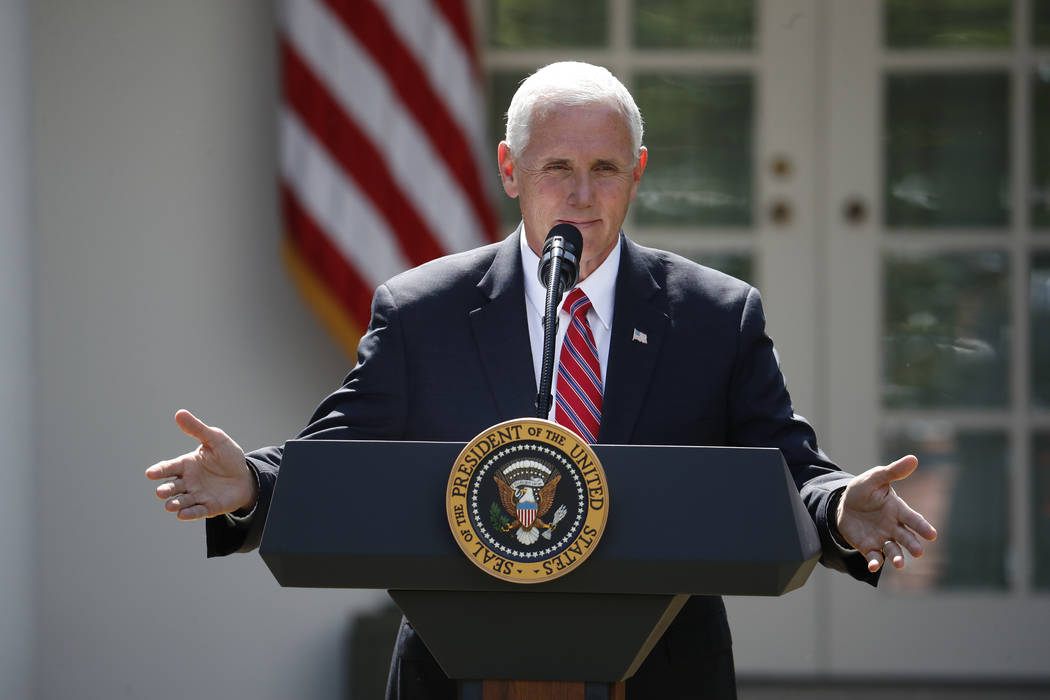 CARSON CITY — Vice President Mike Pence is scheduled to headline the third annual Basque Fry in Gardnerville in August.
The event, hosted by Attorney General Adam Laxalt, is held to celebrate Nevada's rich Basque heritage. The heritage is represented by the Laxalt family, including Paul Laxalt, a former Nevada governor and U.S. senator and grandfather of Adam Laxalt.
The third incarnation of the event will be held Aug. 26 at the Corley Ranch.
Other speakers have not been announced.
"We are truly excited for Nevada to welcome Vice President Mike Pence to this year's 3rd Annual Basque Fry event," Laxalt said in a statement. "This has truly become the grass-roots event for Nevada conservatives and Republicans, attracting residents from all 17 counties."
The inaugural Basque Fry in 2015 drew more than 1,500 attendees, including several then-candidates for president. U.S. Sen. Ted Cruz was among the speakers. The 2016 event drew 1,000 attendees to hear U.S. Sen. Tom Cotton of Arkansas, among others.
The featured dish is lamb fry stew — the "fry" being lamb testicles.
Laxalt is considering a run for governor in the 2018 election.
The Morning in Nevada PAC was created in 2015 by friends of Adam Laxalt to help fund conservative causes, candidates and organizations. The Basque Fry is its signature event.
Contact Sean Whaley at swhaley@reviewjournal.com or 775-461-3820. Follow @seanw801 on Twitter.