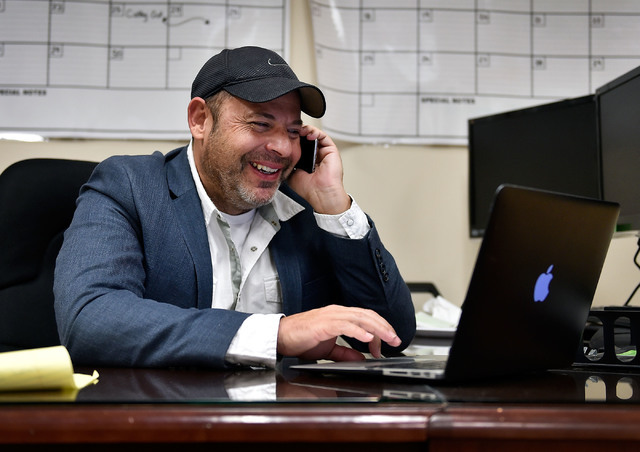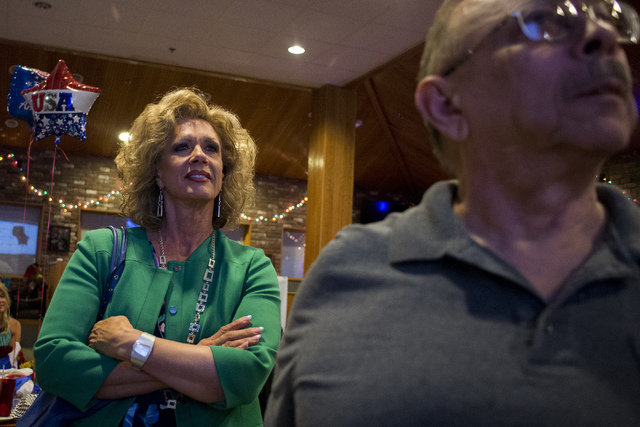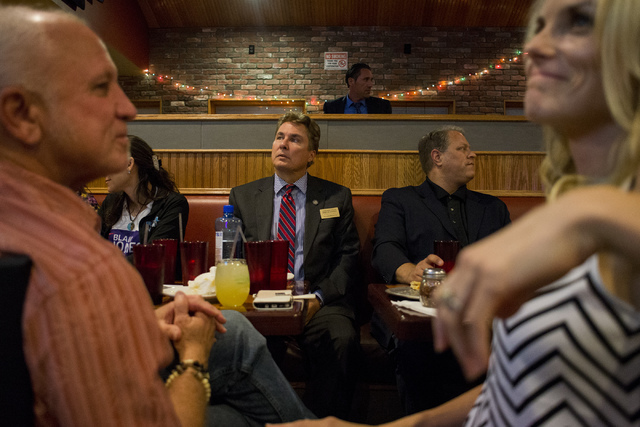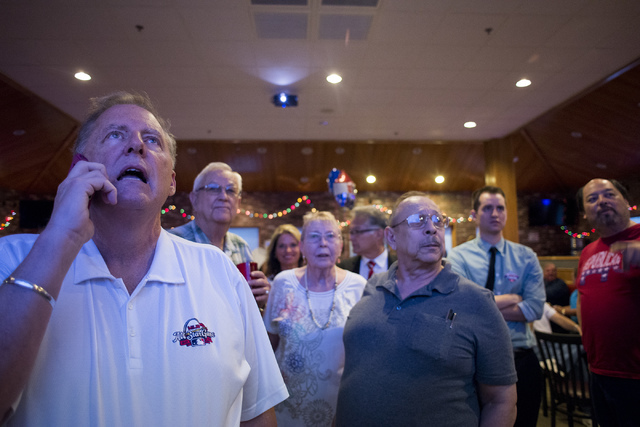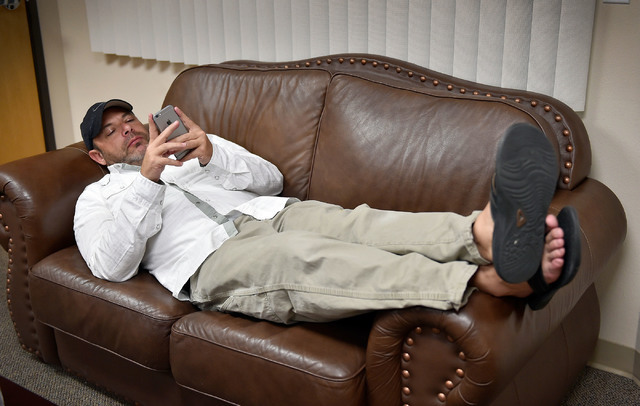 CARSON CITY — Nevada voters who trudged to the polls Tuesday did not appear to be in the mood for surprises. They sent expected U.S. Senate favorites to the general election and supported most incumbent state lawmakers who voted for Gov. Brian Sandoval's record 2015 tax and budget package.
Democratic Senate candidate Catherine Cortez Masto and Republican Joe Heck easily advanced to the November general election.
And most of the nine Republican Assembly incumbents who supported Sandoval's $1.5 billion tax package were fending off challenges from anti-tax opponents in early returns Tuesday.
Assembly Speaker John Hambrick, Majority Leader Paul Anderson and most of their other colleagues survived their Republican primary races against anti-tax opponents.
Others didn't fare as well, including incumbent Glenn Trowbridge, who lost to challenger Jim Marchant in District 37 in Clark County by a margin of 63 percent to 37 percent, with 100 percent of precincts reporting.
Also losing was former Assemblyman Erv Nelson, who backed Sandoval, in the state Senate 6 race against tax opponent and Assemblywoman Victoria Seaman. Seaman had 63 percent of the vote to 37 percent for Nelson in the open seat in Las Vegas.
The view by the moderates is that they stand a better chance of holding on to their GOP majorities in the Legislature with candidates who can appeal to a broader cross section of voters, including nonpartisans, in November.
One other victim was state Sen. Michael Roberson, R-Henderson, who lost his bid for the GOP nomination for the 3rd Congressional District to Danny Tarkanian, the son of the late UNLV basketball coach and a real estate developer. Roberson supported Sandoval's tax plan, but will return to the Senate in 2017 because he is in the middle of a four-year term. Tarkanian had 32 percent to Roberson's 24 percent. Other candidates accounted for the remainder.
The Republican primary was a chance for GOP voters to weigh in on their support of lawmakers who backed Sandoval and his $1.5 billion tax package, including a new commerce tax, over anti-tax challengers.
Many of the Republican legislative winners in the primary will go on to face Democratic challengers in November.
Hambrick, who represents District 2 in Las Vegas, beat his anti-tax challenger Clayton Kelly Hurst, 60 percent to 40 percent.
Anderson, also of Las Vegas in District 13, also defeated two challengers with 62 percent of the vote.
Assemblyman James Oscarson of Pahrump was the top vote-getter in his District 36 over two challengers with 47 percent of the vote.
Incumbent Melissa Woodbury handily defeated anti-tax challenger Swadeep Nigam in District 23 with 72 percent of the vote.
Assemblyman David Gardner gathered 45 percent of the vote in his District 9 seat in Las Vegas over anti-tax challenger Diana Orrock, 37 percent. A third candidate, Minddie Lloyd, had 17 percent of the vote.
In Assembly District 21, incumbent Derek Armstrong beat back challenger Blain Jones, 55 percent to 45 percent in the Henderson race.
Incumbent Stephen Silberkraus of Las Vegas overcame challenger Amy Groves in Assembly District 29, 55 percent to 45 percent.
Anti-tax incumbent Brent Jones faced a tough challenge of his own from Tiffany Jones, who was backed by Anderson, a moderate who led the effort to return the Sandoval tax supporters to new terms in the Assembly. Brent Jones in District 35 ended with 41 percent of the vote to 37 percent for Tiffany Jones. Three other GOP candidates had the remainder of the vote.
One Sandoval supporter who lost was Carson City Assemblyman P.K. O'Neill in District 40, who had 27 percent of the vote to challenger Al Kramer with 29 percent. Two other candidates accounted for the remainder.
SMOOTH ELECTION
Election Day seemed to run smoothly across the valley Tuesday, with no major problems reported, according to Clark County Registrar of Voters Joe Gloria.
State election officials received reports of "minor issues" at some polling locations around Nevada, but nothing that affected the voting process.
"All voters who wished to participate in the primary election were able to cast their votes," said Nevada Secretary of State Barbara Cegavske in a written statement after the polls closed.
Traffic at polling locations was predictably light throughout the day, with no presidential candidates on the slate and a majority of voters casting early or mail-in ballots.
Cegavske said she expected overall primary turnout to come in at about 19 percent, on par with the primary in 2014 and in previous presidential years.
Poll workers should expect to be far busier in November, when turnout tends to be three to four times higher than what it is in the primaries, especially when the presidency is up for grabs.
It's hard to predict just how big the bump will be this year because there hasn't been an election quite like this one before. Forget about comparing apples to apples, said UNLV history professor Michael Green. "There are no apples."
Never before has Nevada seen open races for president, U.S. Senate and the House of Representatives on the same general election ballot.
"It's historically unique," Green said.
The only recent election that comes close was 2000, when the White House and one Senate seat were up for grabs with no incumbents in play.
Turnout that year went from just under 23 percent in primary to just over 70 percent in the general.
The last two presidential contests in Nevada saw even bigger swings in turnout from the primary to the general. In 2008 and 2012, fewer than 19 percent of registered voters cast primary ballots, but turnout surged to more than 80 percent in the general.
Review-Journal writers Henry Brean, Alexander S. Corey, Keith Rogers and Blake Apgar contributed to this report. Contact Sean Whaley at swhaley@reviewjournal.com or 775-461-3820. Find @seanw801 on Twitter. Contact Sandra Chereb at schereb@reviewjournal.com or 775-461-3821. Find @SandraChereb on Twitter.