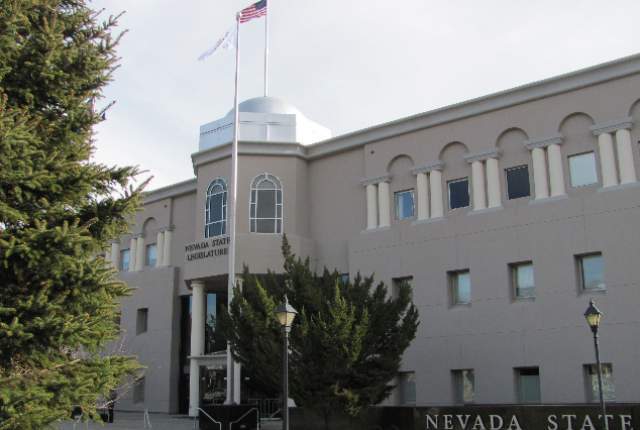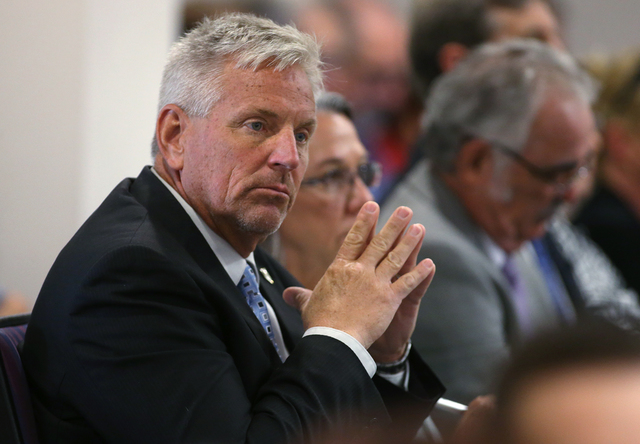 CARSON CITY — Well owners demonstrated before the Nevada Legislature convened Monday to protest proposed measures to regulate domestic wells that will be considered during the 120-day session.
Senate Bill 47 and other measures came out of an interim committee and recommendations from a drought task force created by Gov. Brian Sandoval to propose ways to better manage water in the driest state in the nation.
Public hearings were held around Nevada over the past year. The state engineer's office has said more tools are needed to manage groundwater basins that are over appropriated.
One measure would give the state engineer authority to limit domestic well use to a half-acre foot, instead of the two-acre feet under existing law, in distressed groundwater basins.
Rural residents view the effort as a "water grab" that will deprive them of their way of life.
"This issue for us is, we have five acres," said C.J. Ainsworth of Silver Springs, who was among about 30 people who demonstrated outside the Legislature Building early Monday.
"If this goes through our water will be cut by 75 percent, she said. "We have animals. We have a garden."
Roger Adams of Douglas County, an organizer of the protest, said the proposals expand the "authority of the state engineer to limit the amount of water we use."
Nevada water law is grounded on the doctrine of "first in line, first in right," meaning senior water right owners get their allotments first before junior rights holders. Domestic well owners do not have a permitted water right. Instead, they have a right to "use" 2 acre-feet per year and are essentially last in line.
Jason King, Nevada's state engineer, said in hearings held last year that one aspect of the bill proposal is to protect domestic well users to allow them enough water for indoor use if water curtailments are ordered because of shortages.
Hearings on the bills have not been scheduled.
Contact Sandra Chereb at schereb@reviewjournal.com or 775-461-3821. Follow @SandraChereb on Twitter.
RELATED
Domestic well owners turn out in droves to protest water-restriction proposals in Nevada