What happens to Nevadans if there's a government shutdown?
Updated September 26, 2023 - 6:27 pm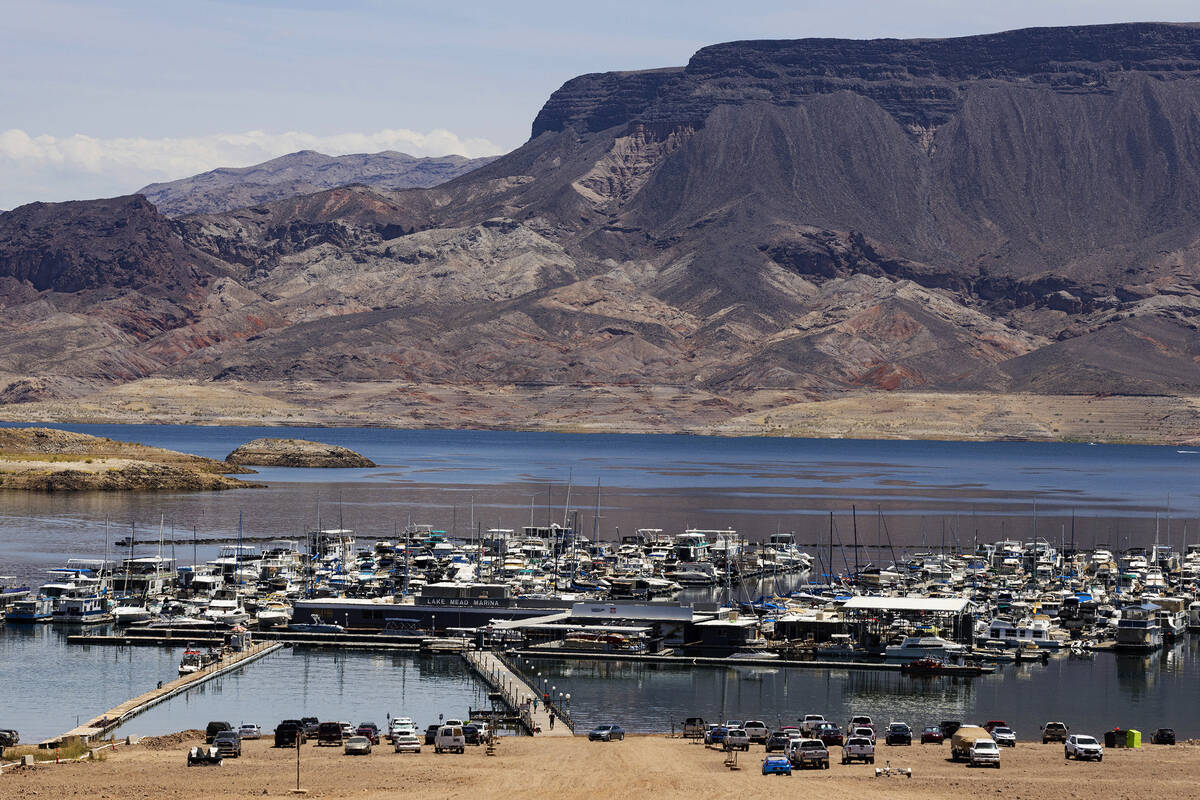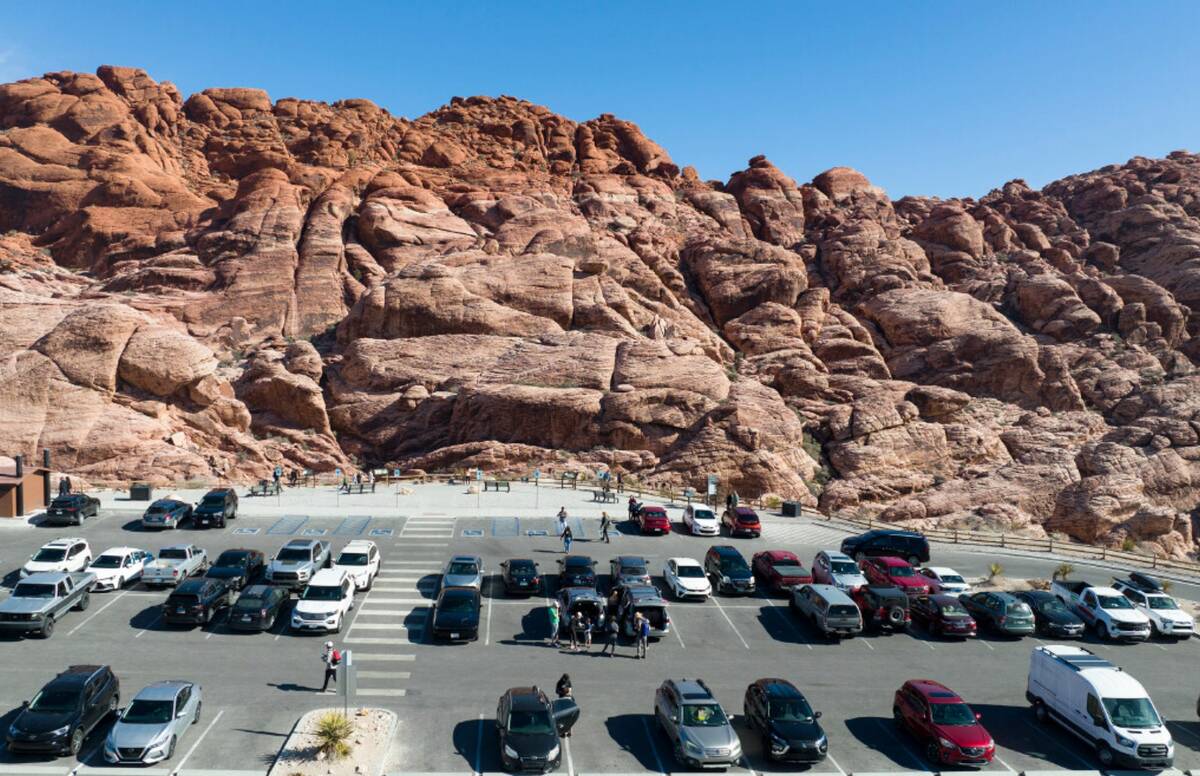 The clock is ticking toward a government shutdown, with federal legislators still at an impasse on a funding deal. They have until midnight Saturday to reach an agreement.
Republican House Speaker Kevin McCarthy is working to find a compromise as a group of far-right House Republicans are demanding deep cuts to the budget, hoping to use a government shutdown as leverage.
Nearly 4 million federal employees would be affected, and more than 16,000 Nevadans could be furloughed. Only essential employees would remain on the job.
Those who are labeled as "essential" would get paid on the first of the month for the preceding month, and those who are furloughed would receive back pay after the shutdown, according to Rep. Mark Amodei, R-Nev., who called government shutdowns ineffective.
"They provide political fodder for the other side," he told the Las Vegas Review-Journal on Monday. "And at the end of the day, they're disruptive and more expensive."
Here's a look at how Nevada could be affected by a full government shutdown:
Food assistance
Women and children who rely on the Special Supplemental Nutrition Program for Women, Infants and Children could be turned away at grocery stores and lose access to nutrition assistance, according to the White House.
The federal fund is drying up, and many states are left with limited WIC funds to operate the program. Nearly 53,000 WIC recipients in Nevada are at risk of losing assistance, including around 29,000 children and 12,000 infants, according to the White House.
Rep. Dina Titus, D-Nev., said there also are about 500,000 Nevadans enrolled in the Supplemental Nutrition Assistance Program, or food stamps, which will run out of money if the government does not approve the funding bills.
Travel
Travelers can expect to see delays at Harry Reid International Airport if the government shuts down. Transportation Security Administration agents are essential workers, so they would have to show up without pay, said Rep. Steven Horsford, D-Nev. During previous shutdowns, TSA officers called in sick, creating a workforce shortage in major airports.
Nevada's federal legislators expressed concerns that the shutdown — which would cost the U.S. travel economy as much as $140 million a day — also would affect Nevada's $42.7 billion tourism industry, as the timing of the shutdown would correspond with the beginning of Southern Nevada's prime convention season. It also would occur weeks before the Formula One race, which is expected to draw 100,000 attendees daily.
Veterans affairs
There would be no effect on veteran health care, Veteran Affairs Secretary Denis McDonough said during a news conference Friday. Burials would continue at VA national cemeteries, and the VA would continue to process and deliver benefits to veterans, including pension, compensation, education and housing benefits.
The VA, however, would not be able to conduct outreach to veterans. Its public-facing regional offices would be closed, and services like career counseling, transition assistance and cemetery grounds maintenance would not be available, McDonough said.
National parks
It is likely that the Lake Mead National Recreation Area and Red Rock Canyon National Conservation Area would close. The National Park Service declined to comment, but in previous government shutdowns, national parks closed, and legislators said Nevadans could expect this time around to be no different.
The shutdown also could affect the state's outdoor recreation economy, Titus said. With Lake Mead closed, businesses in nearby communities like Boulder City could bear the brunt of it, Titus told the Review-Journal.
Post offices
U.S. Postal Service operations would not be interrupted, and all post offices would remain open because it is an independent entity that is generally funded through the sale of its products and services, not by tax dollars, according to Postal Service communications specialist Sherry Patterson.
Social Security, Medicaid, Medicare
Social Security checks would continue to be mailed out, and Medicare and Medicaid would be unaffected, according to Amodei. Seniors could see delays in applying for new Social Security benefits or replacing Social Security cards, according to Sen. Jacky Rosen, D-Nev.
Military
Nellis Air Force Base and Creech Air Force Base would be affected, according to Horsford. Active-duty service members would continue to work, but civilian personnel would be furloughed. Sen. Catherine Cortez Masto, D-Nev., said about 16,000 military members in Nevada would work without pay.
The president and members of Congress would continue to be paid, though Rosen is pushing for the No Budget, No Pay Act, which would prohibit Congress from getting paid if it fails to pass government funding legislation.
Horsford stressed that McCarthy needs to allow a bill to come to the House floor so that enough Democrats and Republicans can pass it, push it to the Senate and then onward to President Joe Biden.
"If that doesn't happen by Saturday at midnight, then there's no authorization for government to be funded after that time and these impacts will go into effect," he said.
Contact Jessica Hill at jehill@reviewjournal.com. Follow @jess_hillyeah on X.