No peace deal yet, but Trump breaks Mideast airspace deadlock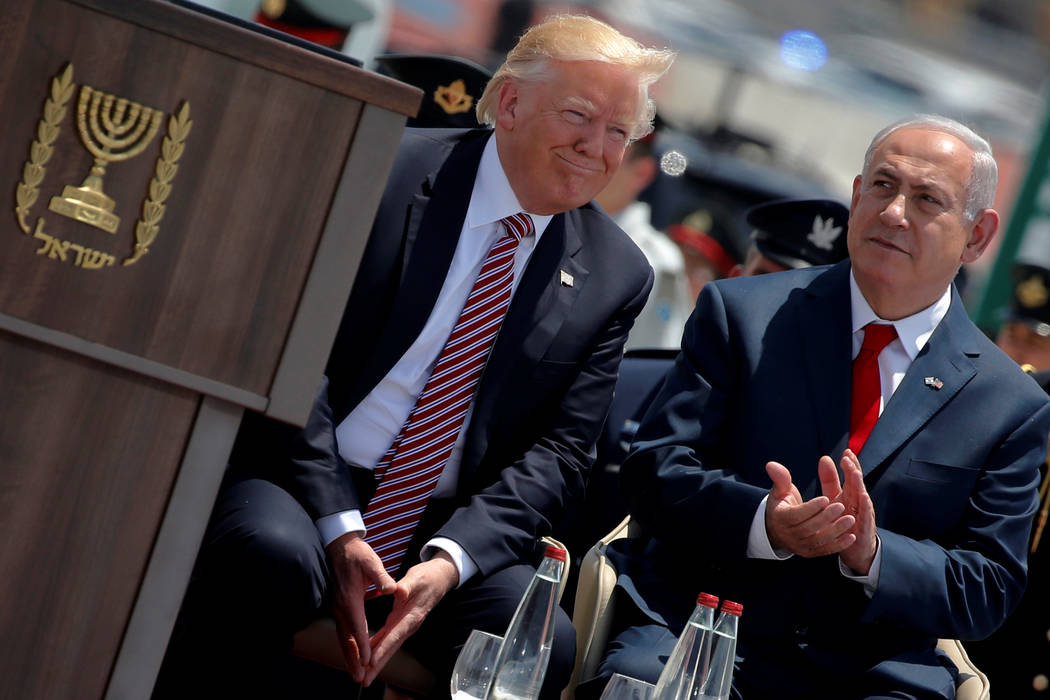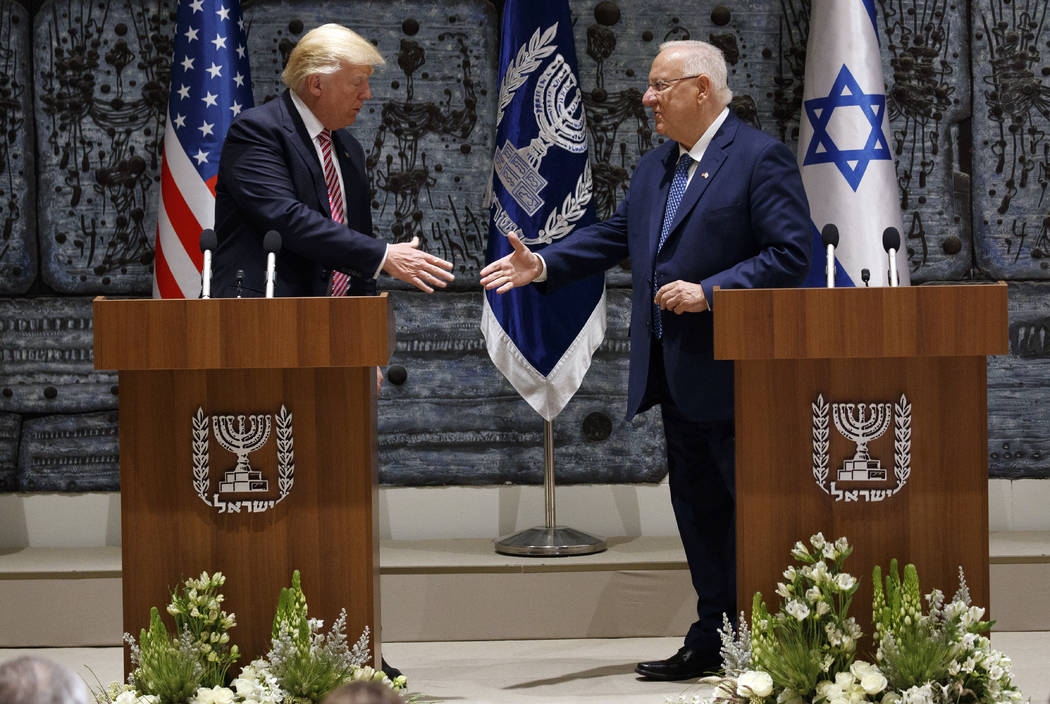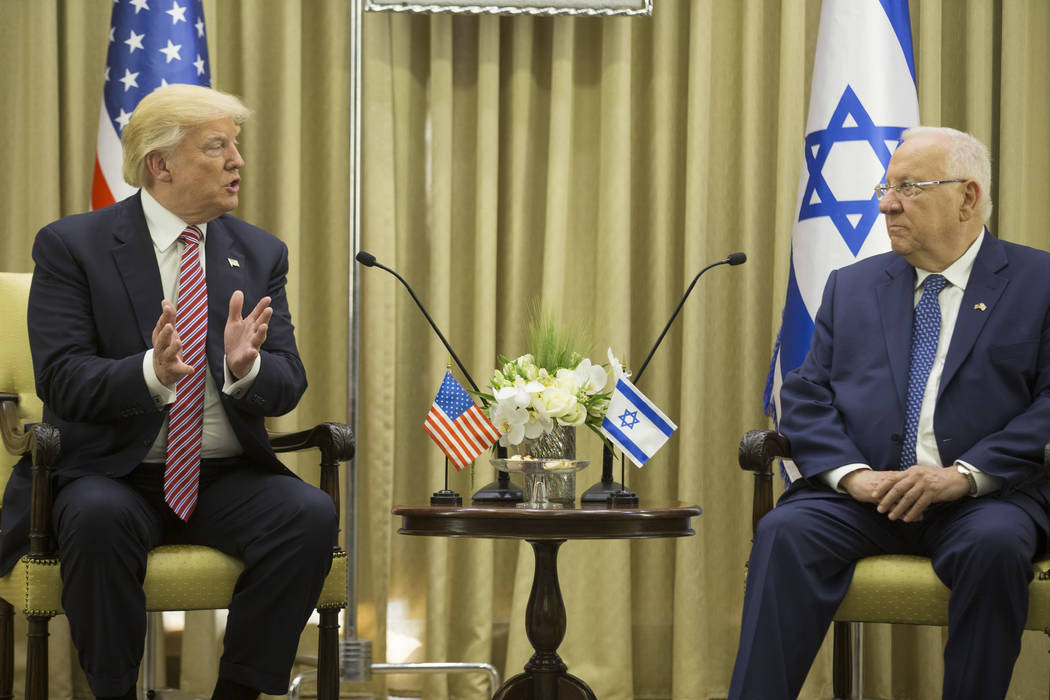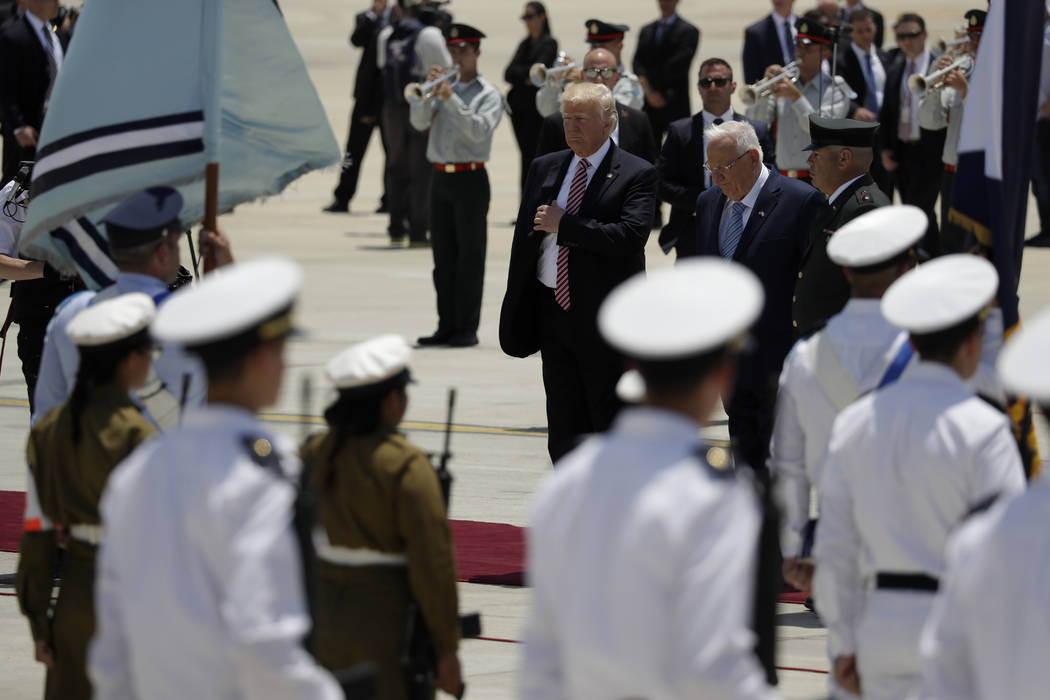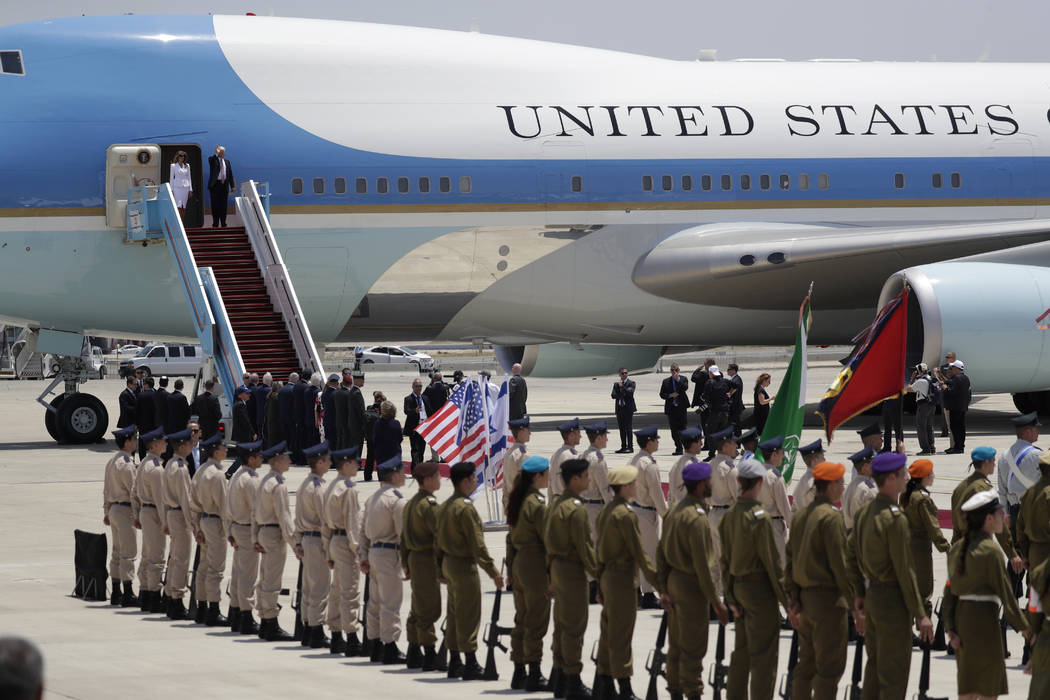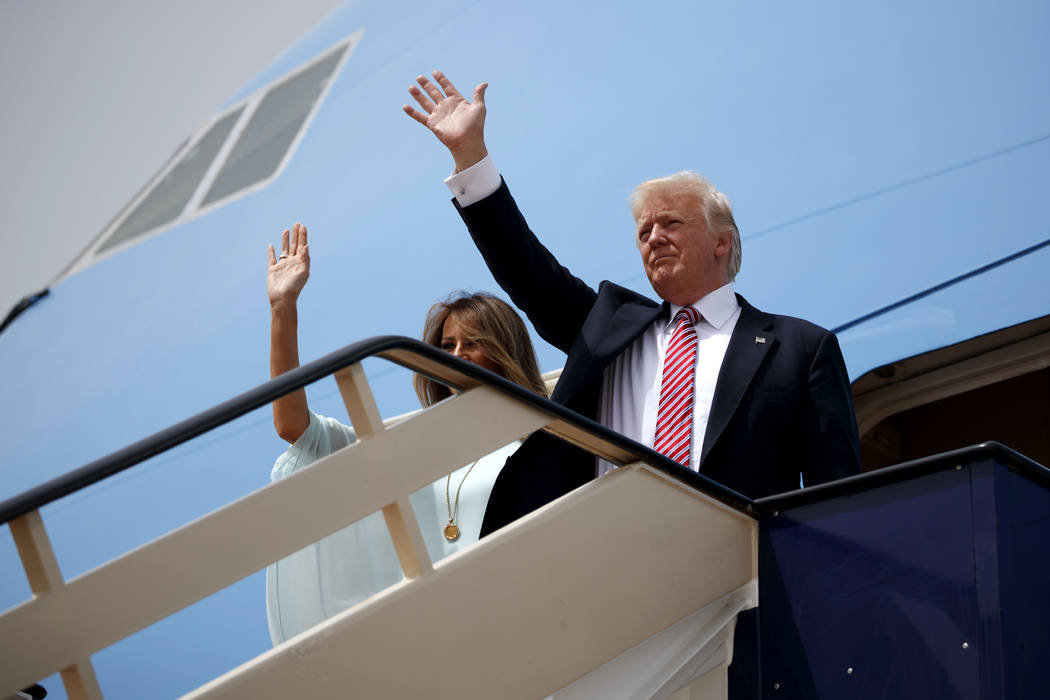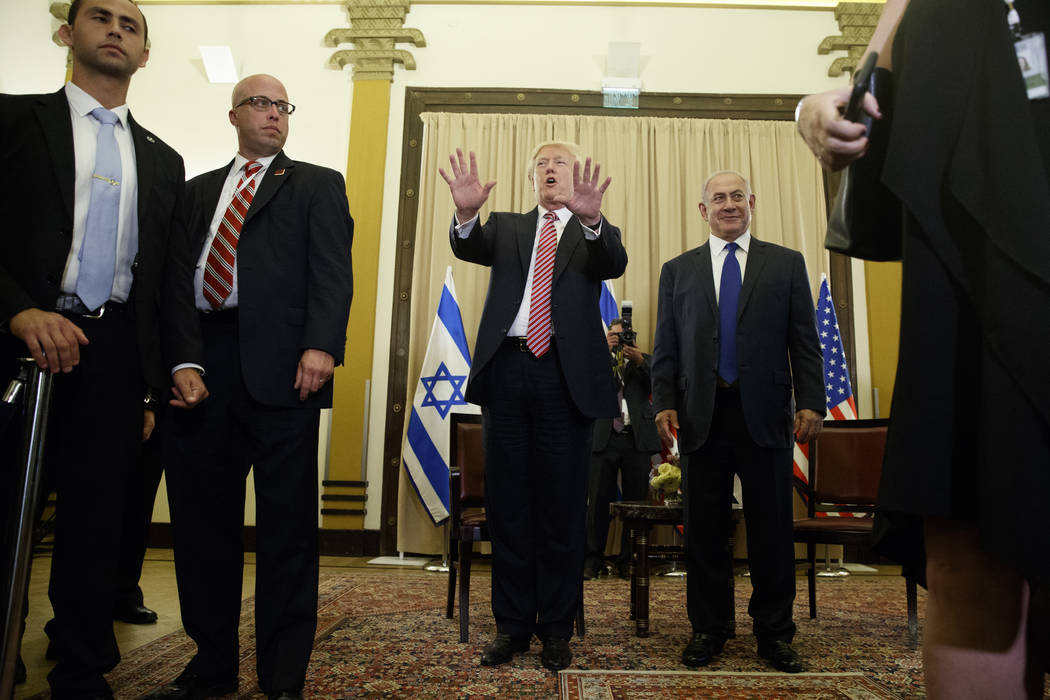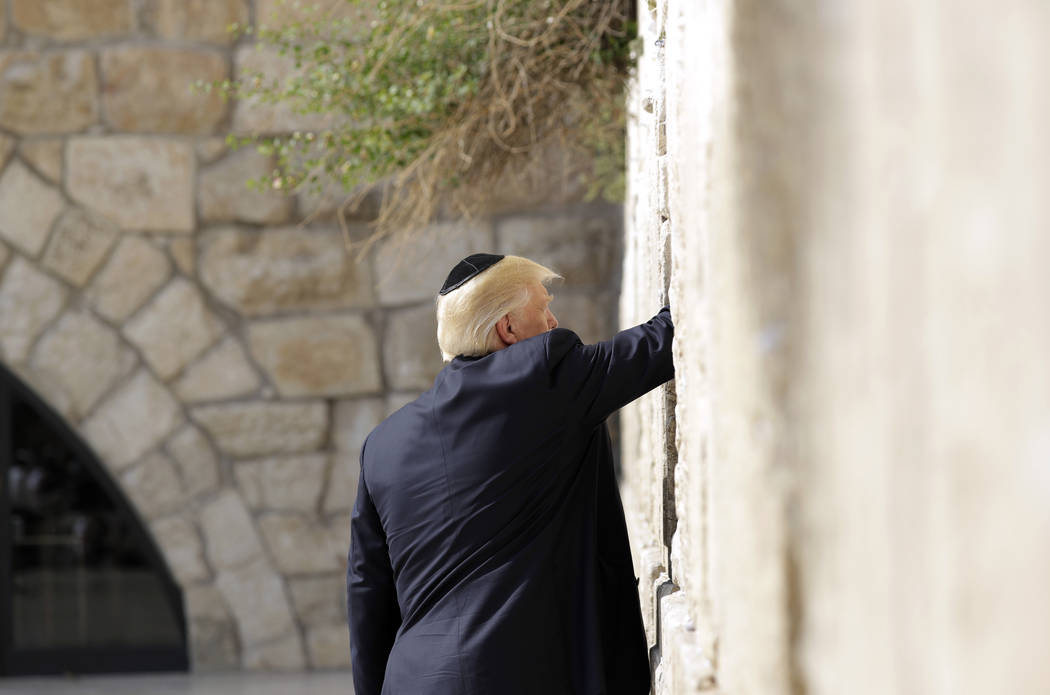 JERUSALEM — President Donald Trump likes to say that he wants to negotiate the "ultimate deal" between Israelis and Palestinians. For now, the one-time owner of Trump Airlines will have to content himself with an aviation breakthrough in one longstanding Mideast standoff.
Trump broke the airspace barrier Monday when his large entourage arrived in Israel, the second stop in the president's first foreign trip. In doing so, Air Force One traveled the shortest route from Point A (Riyadh, Saudi Arabia) to Point B (Tel Aviv).
Another historic moment on @POTUS first foreign trip. AF1 flies direct from Riyadh to Tel Aviv. #POTUSAbroad pic.twitter.com/3rol2R5miI

— Sarah H. Sanders (@SHSanders45) May 22, 2017
Because Israel and Saudi Arabia have no diplomatic relations, Israeli airlines have no direct service to the country and are denied the use of airspace over Saudi Arabia and other Arab nations — except for Jordan and Egypt. That forces them to fly pricier and more time-consuming routes to numerous destinations. Bloomberg News reported that the status quo can add three hours to what otherwise would be a five-hour flight from Tel Aviv to Mumbai, for example.
Trump spokeswoman Sarah Sanders billed the flight as an "historic moment" on Twitter. And it was, in a limited sense. The Washington Post reported that former Vice President Al Gore also flew directly between the two countries in 1998, from Israel to a Saudi air base near Jiddah.
A symbolic flight
Nevertheless, Secretary of State Rex Tillerson underlined the symbolism of the connection during an in-flight news briefing aboard Air Force One as it passed through Jordanian airspace.
"We're flying from Riyadh to Tel Aviv. That's where we're going to land. I think on the broader contours we're hopeful that relations can continue to improve between Arab nations and Israel," he said.
In a meeting later in the day, Trump pointed out that Middle Eastern countries already do a great deal of business with Israel. In those interactions, there are many opportunities, he said.
"My hope is that we seize every single one of them," Trump said.
After a red-carpet welcoming ceremony on the tarmac in Tel Aviv, Trump and his inner circle embarked on a packed schedule.
Trump visited the Western Wall and Church of the Holy Sepulcher. He also met with Israeli Prime Minister Benjamin Netanyahu and President Reuven Rivlin in Jerusalem.
The visit to the Western Wall also was a first by a sitting U.S. president, though Barack Obama visited the site in 2008 as a presidential candidate. Other American leaders avoided the stop out of concern that appearing at the holiest site in Judaism would anger the Palestinians or the larger Arab world, since the status of the city of Jerusalem is a subject for peace negotiations.
A note at the wall
Trump shrugged off any such concerns to join Rabbi Shmuel Rabinowitz at the wall. He donned a black kippah, the skull cap worn by religious Jews and by others as a mark of respect, and stood for a few minutes with his right hand on the limestone blocks that are the remnants of an ancient temple. He then tucked tucking a note deep between the rocks' cracks, apparently adopting the practice of many visitors to the wall who leave prayer notes in the crevices.
While many Israelis saw the visit as tacit recognition of their control over East Jerusalem, captured from Jordan nearly 50 years ago in the Six-Day War, the Trump administration chose not to make the gesture clear cut.
Tillerson dodged a question as to whether the administration believes the Western Wall is in Israel or Palestinian territory, replying only that it is "in Jerusalem."
On Tuesday, the president travels to Bethlehem where he will meet with Palestinian leader Mahmood Abbas.
Trump has appeared upbeat that he can broker the "ultimate deal" between Israel and the Palestinians,
"We have before us a rare opportunity to bring security and stability and peace to this region and to its people," he said upon his arrival in Tel Aviv.
'A true friend'
Netanyahu responded that Trump is "a true friend" to Israel and expressed optimism about the president's role in the Middle East peace process.
But other administration officials are circumspect in discussing the prospects of quickly achieving a peace agreement that has eluded U.S. and U.N. leaders for half a century.
The administration is not promising a quick peace pact, Tillerson said, adding that we need to "manage our ambitions."
Reuters contributed to this report. Contact Debra J. Saunders at dsaunders@reviewjournal.com or at 202-662-7391. Follow @DebraJSaunders on Twitter.
RELATED
Analysis: Trump asks all faiths to adopt 'principled realism' in Saudi Arabia speech
Trump, Saudi king sign arms sale deal during first stop on international trip
Trump launches debut international trip with stop in Saudi Arabia