Pence tells group ensuring peace, security for Israel is 'a top priority' for Trump administration
February 24, 2017 - 7:25 pm
Updated February 24, 2017 - 9:47 pm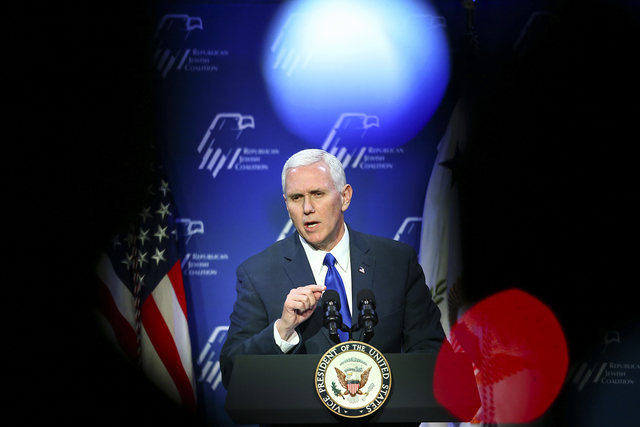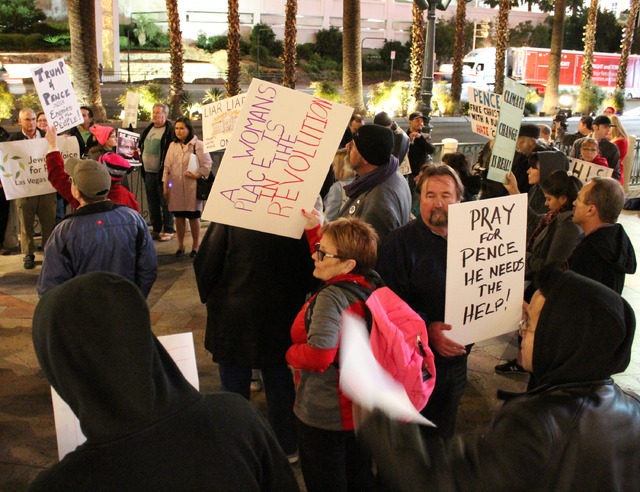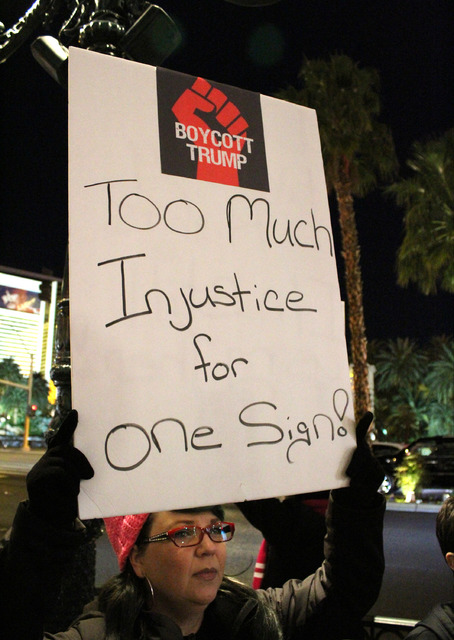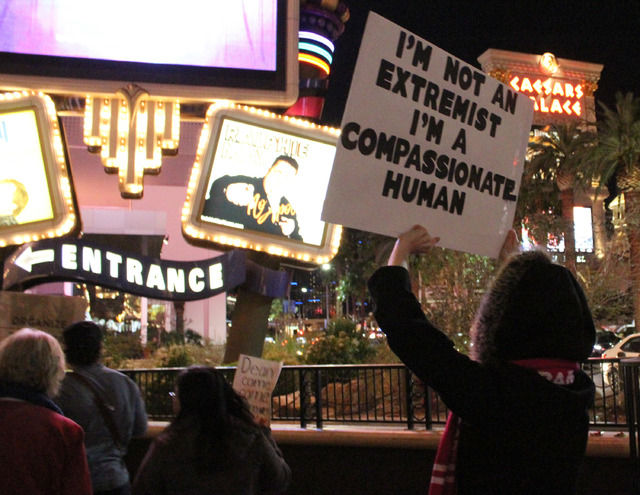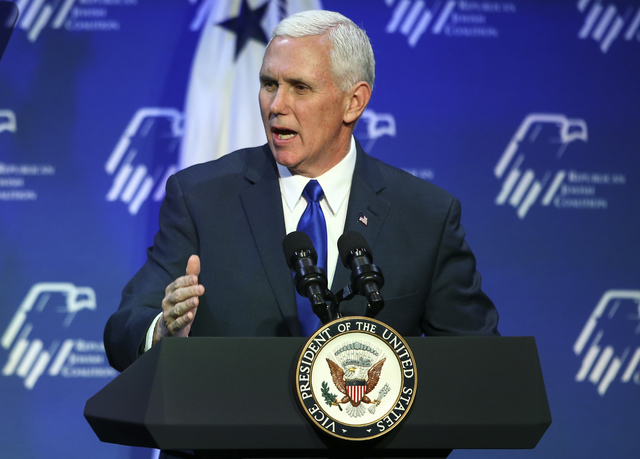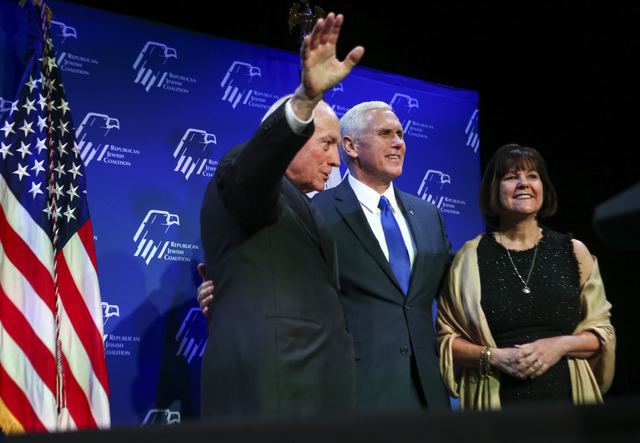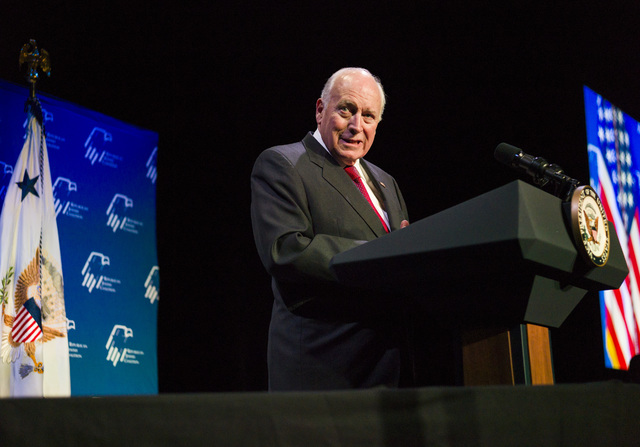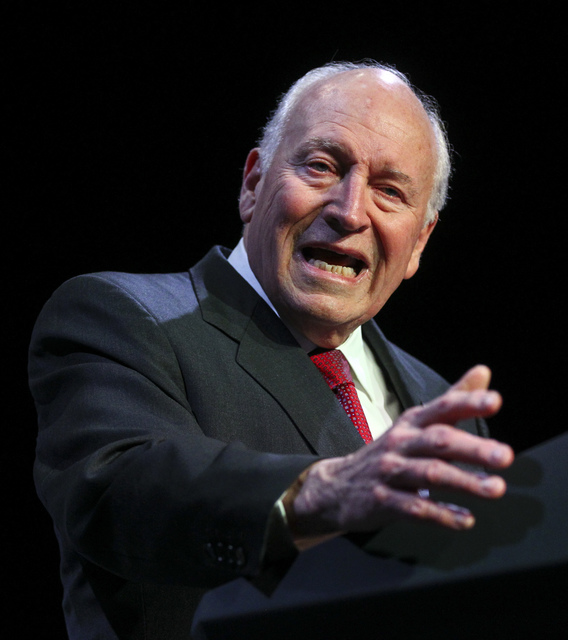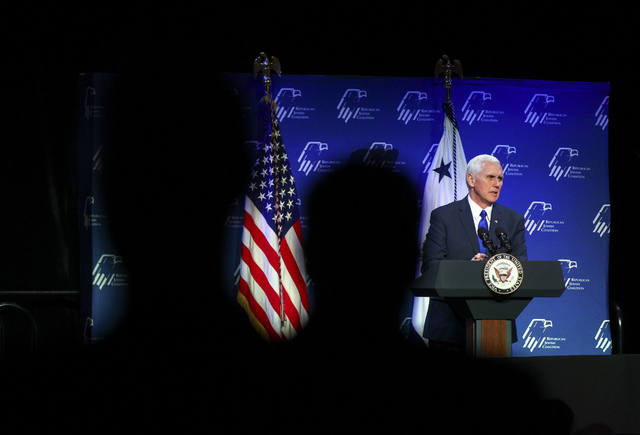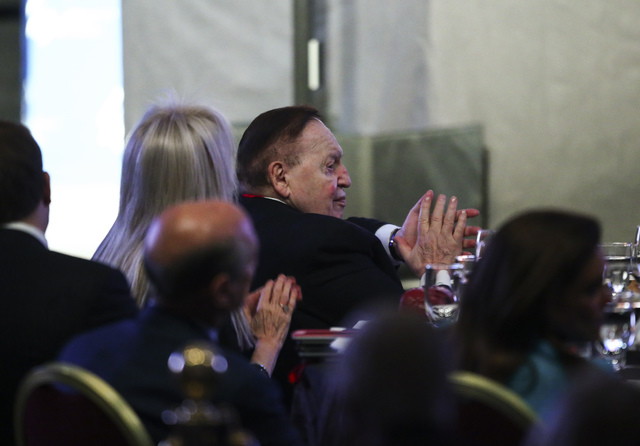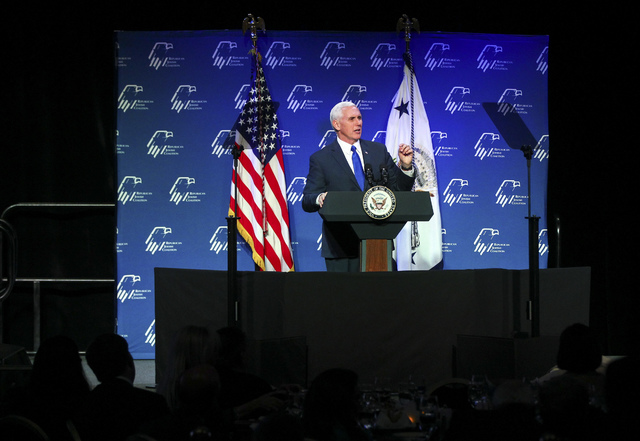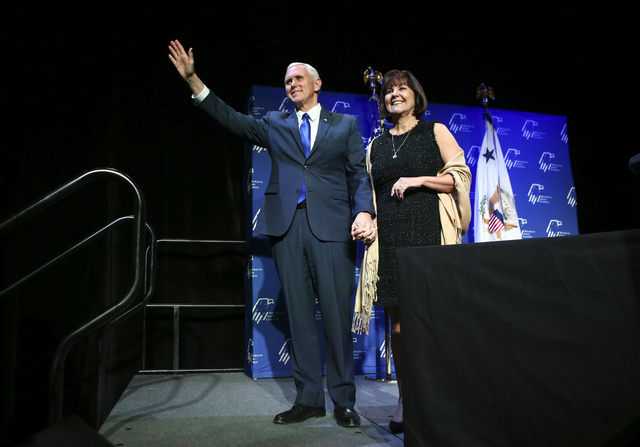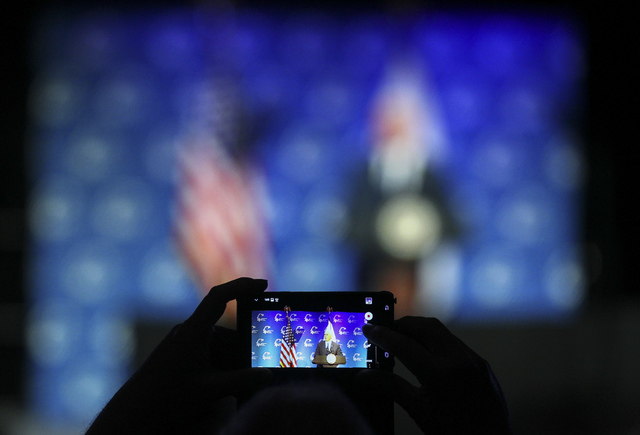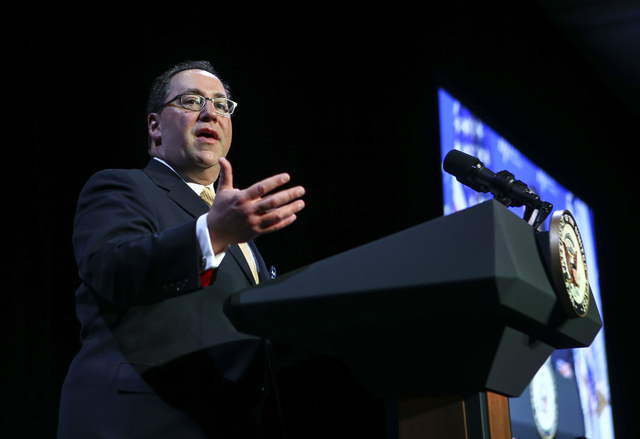 Vice President Mike Pence promised a stronger bond between the United States and Israel and condemned recent acts of vandalism against the Jewish community during a speech Friday night to a Republican Jewish group in Las Vegas.
"If the world knows nothing else, it will know this: America stands with Israel," Pence told the Republican Jewish Coalition during the kickoff dinner for the group's annual leadership meeting inside The Venetian.
Ensuring peace and security for Israel is a top priority for President Donald Trump and his administration, Pence said. The vice president noted that he spoke about the issue before his speech with Las Vegas Sands Corp. Chairman and CEO Sheldon Adelson, who attended the evening with his wife, Miriam.
Pence focused most of his speech on growing the bonds between the U.S. and its "most cherished ally," under Trump and supporting American Jewish communities. But he also hit on several topics that were key to the Trump campaign last year: jobs, national security and healthcare.
He blasted the recent string of vandalism incidents against Jewish communities across the United States. He specifically noted an incident at a Jewish cemetery in a St. Louis, Missouri, suburb where more than 100 headstones were toppled.
"Hatred and anti-semitism have no place in America," he said, generating a roaring applause from 500 or so dinner guests.
On health care, the vice president reiterated parts of the speech he gave the night before at the Conservative Political Actional Conference in Washington D.C. He proclaimed, "America's Obamacare nightmare is about to end," and that the Affordable Care Act would be repealed.
On national security, he noted Trump was working toward making the U.S. military the "strongest fighting force the world has ever seen," and promised that the president would never allow Iran to develop nuclear weapons.
Outside the Venetian, about 50-70 demonstrators gathered to protest Pence's appearance. As the protest wore on, its numbers grew to an estimated 100 protesters at its peak, according to the Metropolitan Police Department.
They waved signs and chanted slogans, including "This is what democracy looks like!" and "Peace and love is how we roll!" Demonstrators also marched along a portion of the Strip.
"I want Pence to know that when he is here in Las Vegas, we will meet him," protest organizer Douglas Aaron said, noting demonstrators would be peaceful as they made their voices heard.
Jessica West of Henderson said she finds Pence "more scary" than Trump. "I think Pence knows exactly what he's doing, I think he has an extremely clear-cut agenda, and I think that agenda is against every minority in this country."
Some Trump supporters responded to the protesters with curses and shouts of "Get a job! Trump's your president!"
Metro Lt. David Gordon reported no issues with protesters or with traffic in the area. No one was arrested, Metro confirmed..
The Review-Journal is owned by the family of Las Vegas Sands Corp. Chairman and CEO Sheldon Adelson.
Review-Journal reporter Gabriella Benavidez contributed to this story. Contact Colton Lochhead at clochhead@reviewjournal.com or 702-383-4638. Follow @ColtonLochhead on Twitter.