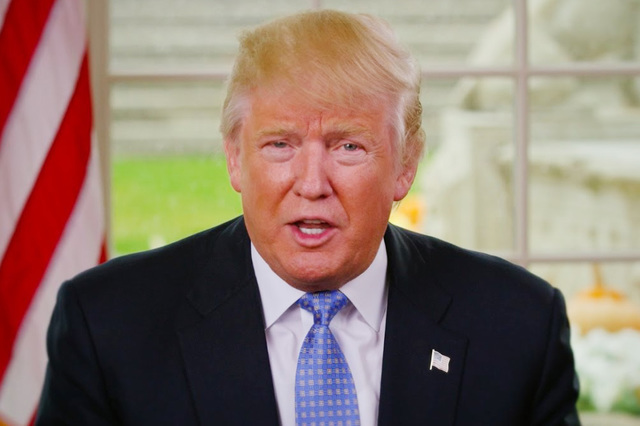 President-elect Donald Trump shared his vision for the U.S. under his new administration in a YouTube message on Wednesday ahead of the Thanksgiving holiday.
"It is my prayer, that on this Thanksgiving, we begin to heal our divisions and move forward as one country, strengthened by shared purpose and very, very common resolve," Trump said.
Trump cited President Abraham Lincoln's proclamation in 1863 calling upon Americans "to speak with one voice and one heart."
The video was posted on Transition 2017, a YouTube channel created after the GOP's election win.
Watch the video above.