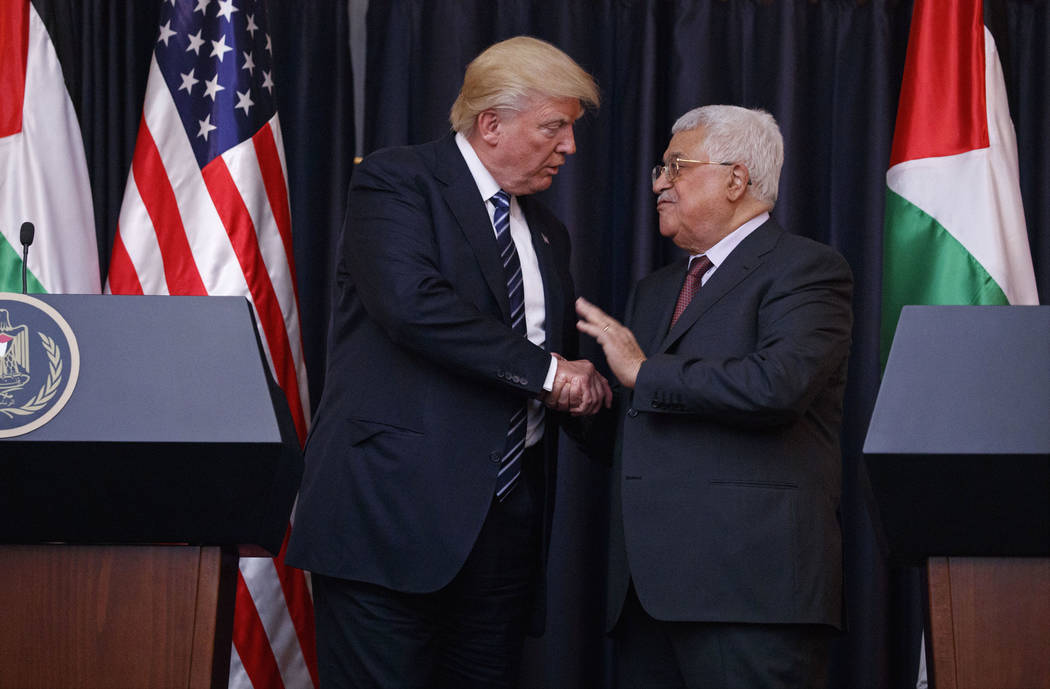 Some 60 to 80 journalists are traveling with President Donald Trump on his first foreign trip to Saudi Arabia, Israel, Rome, Brussels and Sicily. But Trump has failed to give a press conference and has scheduled none.
The administration has conducted on-the-record briefings, as well as "gaggles" in which senior White House officials talk on background. But reporters hoping for a less carefully crafted response are yelling out questions in the hope the president will answer them and make news.
On two occasions in five days, reporters have teased answers from Trump.
In Israel, Bloomberg's Margaret Talev shouted out a question about Trump inadvertently giving Russian officials intelligence information gleaned from Israel. He responded that he never used the word Israel, without addressing whether he identified the source of the intelligence by mentioning the city where it was gathered.
Wednesday after meeting with Italian PM Paolo Gentiloni, Trump responded to a question about his meeting with Pope Francis but stayed entirely on point, saying only that it was "an honor" and that the pontiff "is something."
Contact Debra J. Saunders at dsaunders@reviewjournal.com or at 202-662-7391. Follow @DebraJSaunders on Twitter.