Proposed bills could provide Nevada renters with more protections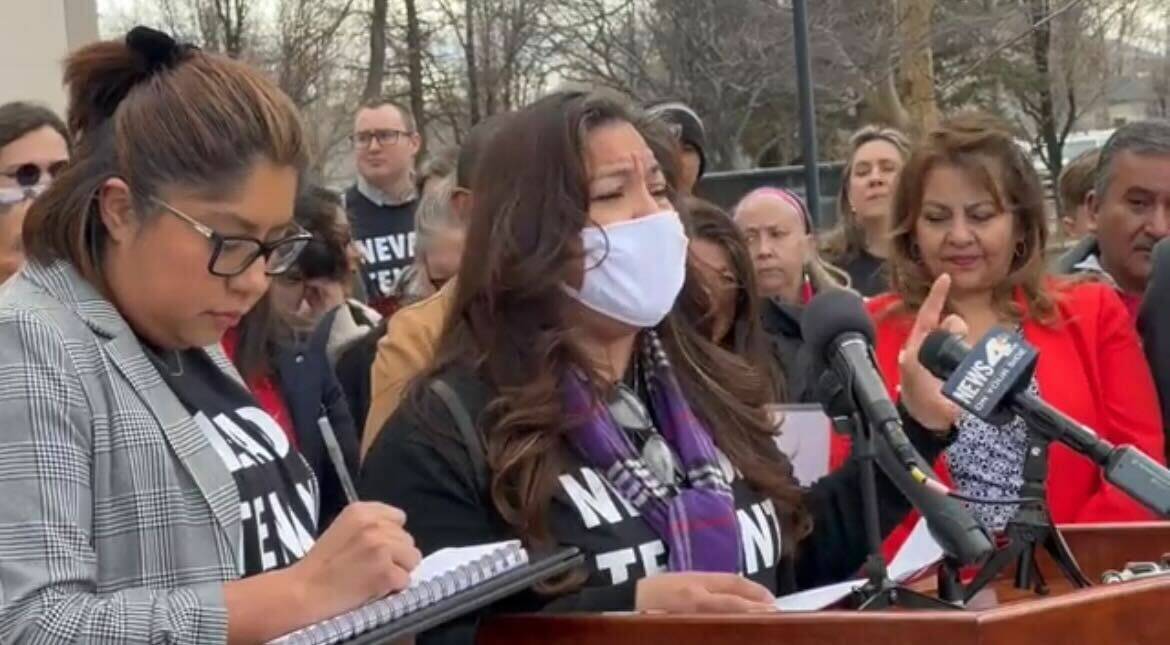 The Nevada Housing Justice Alliance held a press conference Wednesday outside of the Legislative Building in Carson City about several bills intended to provide renters in the state with more protections.
The bills would provide more transparency about rental fees, implement more steps ahead of evictions, avoid extra online service fees to pay rent and give the public a cost-of-living report, among other changes.
"It's important that our politicians pay attention to these problems," Areli Sanchez, a volunteer with nonprofit Make the Road Nevada, said in Spanish.
Sen. Pat Spearman, D-North Las Vegas, and Assemblywomen Venicia Considine, D-Las Vegas, and Shondra Summers-Armstrong, D-Las Vegas, also spoke at the press conference.
More tenant protections
Sanchez, a Las Vegas resident, supports Senate Bill 78 as she says it could help others who might have to experience what she did less than a year ago.
The bill would require landlords to be transparent with future and current tenants about their monthly dues. It would also provide tenants withadvanced notice of rent increases and increase the eviction notification period, giving tenants more time to move out.
Last year, Sanchez was given one week of notice to move out of the studio where she lived with her husband and daughter. They needed to start looking for a place to live immediately, but the unexpected application costs meant something had to give, she said.
"With that money I could've paid for my husband's medication," Sanchez said of the fees she had to pay to move elsewhere. "Right now, I haven't been able to pay for my husband's medication."
"No affordable housing, no justice, no peace"
Across the nation, over 500,000 Americans lost their homes which has resulted in an increased rate of homelessness, Spearman said at the press conference. In Las Vegas, over 12,000 requests were submitted to the Civil Law Self-Help Center over evictions.
Spearman created Senate Bill 175 which would help get people back into housing by prioritizing women that are veterans, recovering from domestic violence, incarcerated or seniors that are housing insecure. These four groups are the fastest growing populations that are becoming homeless in the U.S., she said.
"We cannot move forward another legislative session pretending we don't have a crisis," Summers-Armstrong said during the press conference. "We have a crisis."
Summers-Armstrong's bill, Assembly Bill 340, will focus on changing the eviction process so that a landlord would have to file a complaint with the local justice or district court to evict a tenant. She said a 30-day eviction is not enough time for someone to find another rental, particularly with additional fees tacked on.
"If we're going to talk about affordable housing, we've got to have justice," Spearman said.
Contact Jimmy Romo at jromo@reviewjournal.com or call 702-383-0350. Follow @jimi_writes on Twitter.