Protesters removed after disrupting Kavanaugh hearing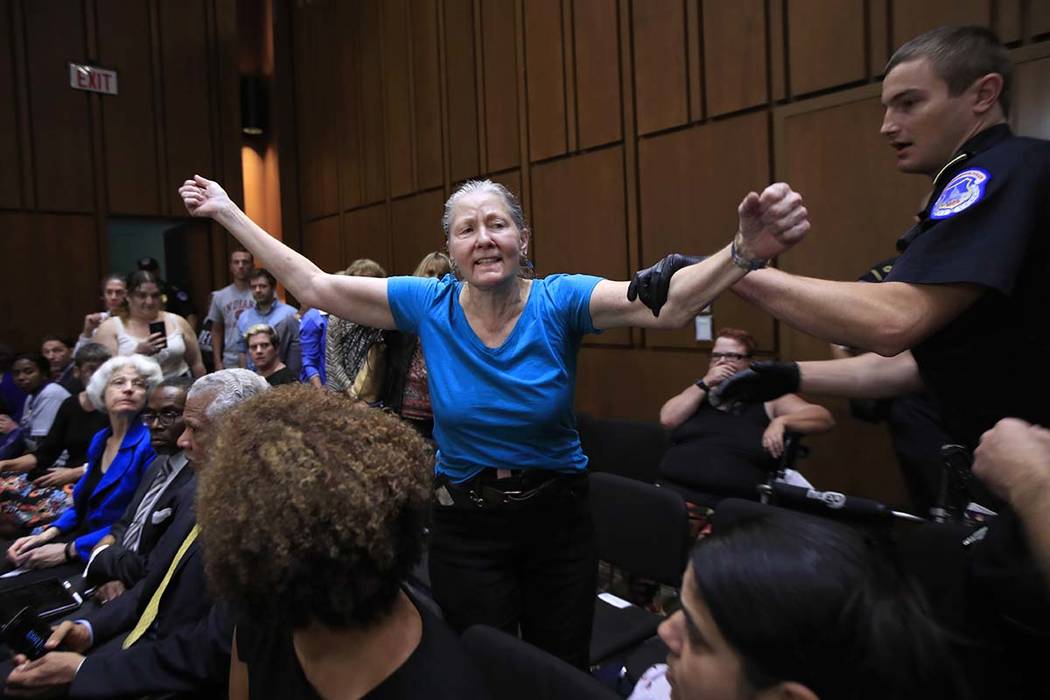 WASHINGTON — About 30 protesters were shuffled out of a Senate committee room Monday because of vocal outbursts as lawmakers sought to conduct the first day of reviewing Judge Brett Kavanaugh's nomination to the Supreme Court.
Many of the protesters, some of whom were arrested, were activists with the Women's March and Center for Popular Democracy Action concerned about the nominee's potential rulings on abortion, health and other social issues.
"Women are disrupting this hearing today because our lives are at risk," Rachel O'Leary Carmona with Women's March said in a statement to news media outlets.
"Women will die if Kavanaugh is confirmed," she said.
But Erin Hawley, the Independent Women's Forum legal fellow, said in a statement that Kavanaugh's record on women is "jaw-dropping," because of his hiring more women than men for appellate court clerkships.
Hawley called the attacks on Kavanaugh by left-leaning women's groups "paternalistic."
"These groups would rather trust the fate of the nation's most important decisions to the unelected and unaccountable judges rather that trust the right which generations of women worked so hard to secure: the right to vote," Hawley said.
Contact gmartin@reviewjournal.com or 202-662-7390. Follow @garymartindc on Twitter.