Public hearing planned next month on legalization of sidewalk vending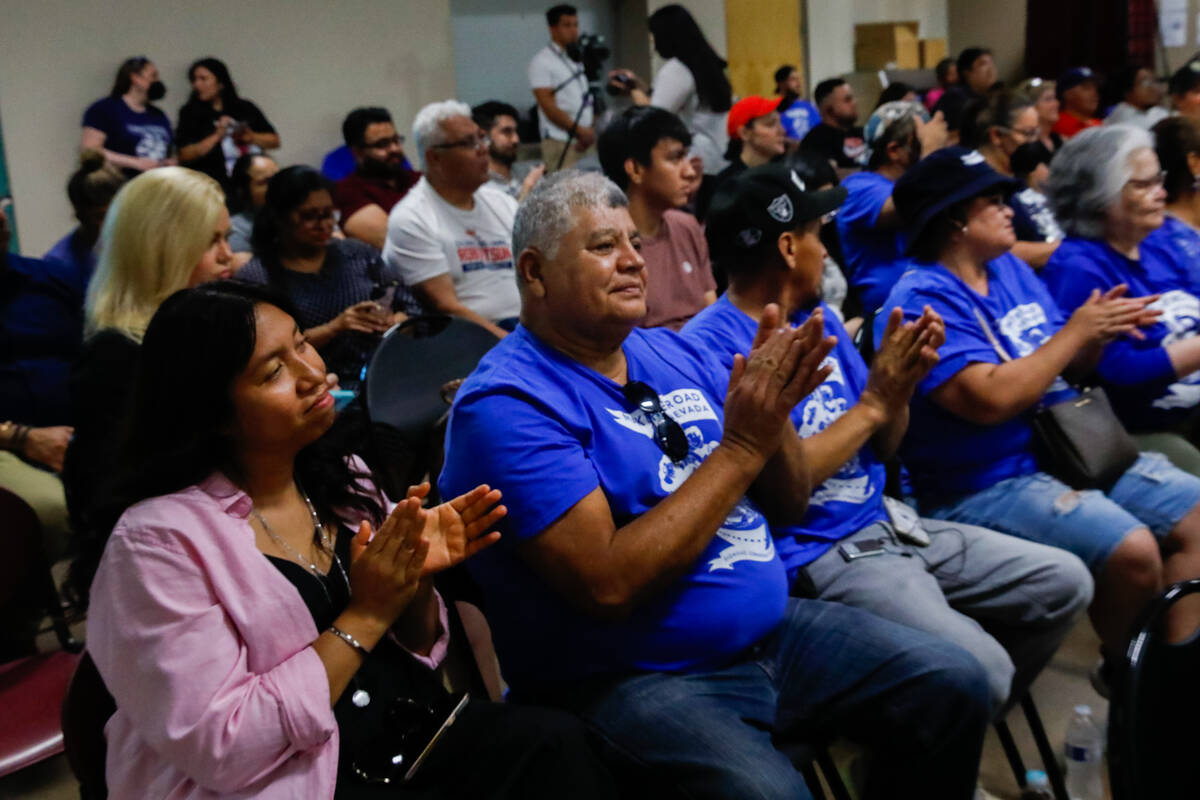 The public will have the chance to comment on a proposed law that would prohibit sidewalk vending in certain areas, county officials announced Tuesday.
The Clark County Board of Commissioners are set to hold a public hearing Oct. 3 at 10 a.m. regarding the ordinance, which would ban food vendors from operating within 1,500 feet of a resort hotel or facility with a seating capacity of at least 20,000 people, among other areas.
The ordinance would bring the county in line with a state law passed during the last legislative session. Senate Bill 92 established a framework for the legalization of street food vending, but requires counties to establish a licensing process and other ordinances, including prohibiting street vending in certain areas.
Since taking effect on July 1, the bill has created confusion about the current legality of street food vending. A video of a street food vendor being detained by Las Vegas police near the "Welcome to Fabulous Las Vegas" sign went viral in early August, leading to calls for the county to better inform the community.
The county has planned a number of town hall meetings to provide up-to-date information on the proposed regulations and to give community members the opportunity to share their thoughts.
Members of the public that are interested in participating can attend the next town hall on Wednesday at 2 p.m. at Cora Coleman Senior Center, 2100 Bonnie Lane, or watch the meeting virtually on the county's social media channels.
Commission members will vote on whether to approve the ordinance during the Oct. 3 meeting. If passed, it will become effective on Oct. 17.
A second ordinance, which will lay out rules related to licensing fees and where street vending can occur, must be in place by July 1, 2024.
Contact Taylor R. Avery at TAvery@reviewjournal.com. Follow @travery98 on X.