Ranchers criticize Southern Nevada water agency's pipeline plan
September 29, 2017 - 5:24 pm
Updated September 29, 2017 - 5:29 pm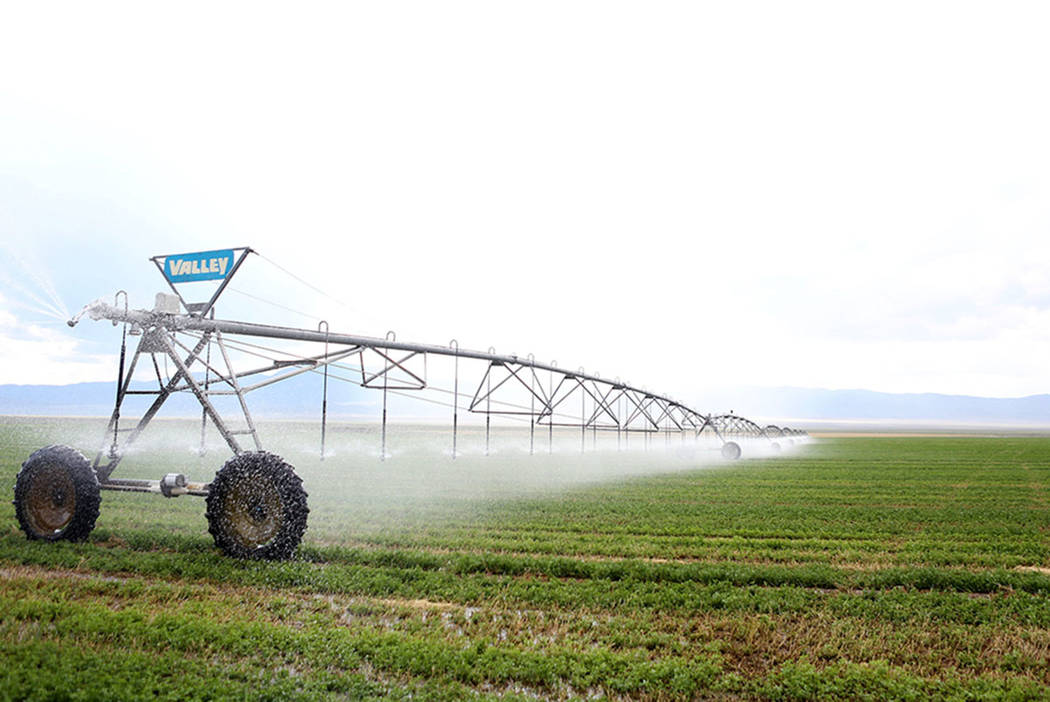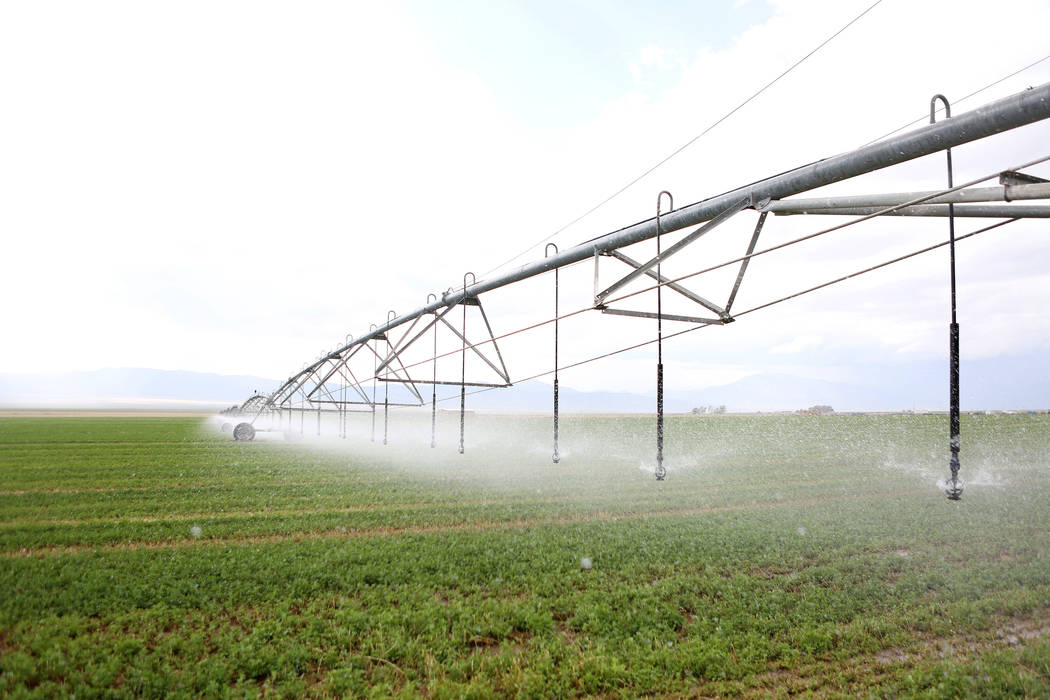 The vast, empty valleys of eastern Nevada could lose everything — from their springs and native plants to the visible blanket of stars above — if the Southern Nevada Water Authority is allowed to siphon groundwater from beneath them to feed growth in Las Vegas.
That was the message in Carson City on Friday during the brief public comment portion of the latest state hearing on the water agency's massive pump-and-pipeline project.
All 13 people who spoke said they oppose the project. Most urged State Engineer Jason King to reject the authority's groundwater applications outright.
The water authority is seeking state permission to pump up to 84,000 acre-feet of water a year — enough to supply at least 170,000 homes — from Cave, Dry Lake and Delamar valleys in Lincoln County and Spring Valley in White Pine County. The water would be sent to Las Vegas in a pipeline expected to stretch about 300 miles and cost as much as $15 billion.
Authority officials say the water could be needed in the next 15 to 20 years as the Las Vegas Valley outgrows its current water supply, 90 percent of which comes from the Colorado River by way of Lake Mead.
The plan has been in the works since the late 1980s, when Las Vegas water officials filed more than 100 applications for unappropriated groundwater across the southern half of the state.
Some of those who spoke Friday have been fighting the project almost as long.
Bob Fulkerson, state director of the Progressive Leadership Alliance of Nevada, compared the authority's plans to what happened during the days of above-ground nuclear testing in the state, when downwind residents in Nevada and Utah were exposed to fallout in the name of national defense.
He said large-scale groundwater pumping threatens to drain eastern Nevada dry, turning it into "a massive national sacrifice zone" once again.
Rancher Kena Gloeckner said she has butted heads with the authority for years now over water rights and livestock grazing in Dry Lake Valley.
She said anyone who challenges the authority over the damage caused by its pipeline project can expect to spend a great deal of money on lawyers and time in court. "We know better than anyone else how hard it is to work with these people," she said.
Several speakers also warned of potential harm to Great Basin National Park, which borders Spring Valley to the east.
Kathryn Griffith, director of the Great Basin National Park Foundation, said one of the park's signature attractions is its dark night skies. She is worried that dust and light pollution from the construction and operation of the pipeline could spoil the nighttime view for park visitors and scientists using the research telescope that opened at Great Basin last year.
Several environmental groups also spoke out against the pipeline.
Patrick Donnelly, Nevada state director for the Tucson, Arizona-based Center for Biological Diversity, called it "an ecological massacre."
"Springs and wetlands would dry up. Endemic and federally protected fishes would go extinct. Migratory and resident bird populations would crash. Big game numbers and their obligate predator species would be impacted," he said. "In short, this project would result in permanent and irreparable harm to the environment and obviously falls far from the standard of environmental soundness."
The state engineer is also accepting written public input on the authority's groundwater applications until 5 p.m. Oct. 20. Comments can be mailed to Deputy Administrator Susan Joseph-Taylor, Office of the State Engineer, 901 S. Stewart St., Suite 2002, Carson City, NV 89701.
The authority's lead attorney, Paul Taggart, said in opening arguments this week that the agency could safely take even more groundwater than it was awarded in previous state rulings.
As in previous state hearings, water authority officials said King can expect to receive written comments in favor of the project from the gaming and hospitality industry, metro chambers of commerce, homebuilders, construction and service unions and other groups representing hundreds of thousands of Southern Nevada residents.
Contact Henry Brean at hbrean@reviewjournal.com or 702-383-0350. Follow @RefriedBrean on Twitter.
Halfway home
Friday's public comment session, which lasted about an hour and 15 minutes, came at the midpoint of the two-week state hearing on the Southern Nevada Water Authority's pipeline project.
Earlier in the day, the authority finished calling witnesses and presenting testimony. Starting Monday, State Engineer Jason King will hear arguments against the project from attorneys representing rural counties in Nevada and Utah, American Indian tribes, conservationists and the Mormon Church, which operates a large cattle ranch in Spring Valley.
King is not expected to rule on the authority's groundwater applications until late January at the earliest.