Renewable energy measure qualifies for Nevada ballot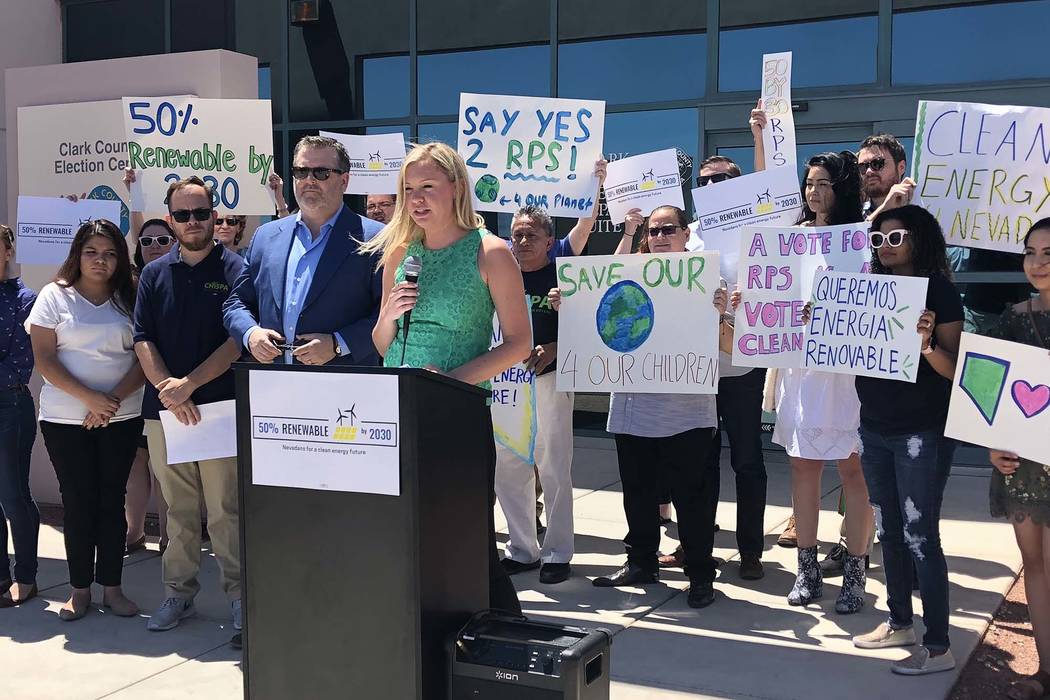 CARSON CITY — Nevadans will be able to decide if they want to up the state's renewable energy production after the initiative was officially qualified for the November ballot on Wednesday.
Nevadans for Clean Energy Future last month submitted more than twice the needed to make it onto the ballot. On Wednesday, the secretary of state's office notified local county election officials and the backers of the initiative to confirm that 133,005 of the signatures were deemed valid, surpassing the needed 112,554 signatures needed to qualify.
"This is a landmark day for Nevada's families, Nevada's air, and Nevada's economy," said Nevadans for a Clean Energy Future campaign manager Katie Robbins. "For far too long, we have done too little to take advantage of our immense solar and geothermal resources. For far too long, we have inhaled too many fossil fuel emissions. We will change this in November when Nevadans vote YES on Question 6 to guarantee that at least half of our power comes from renewables and begin building a better future for the economic and physical health of everyone in our state."
Roughly 20 percent of the energy in Nevada currently comes from renewable sources, and the state's current Renewable Portfolio Standard, or RPS, calls for that figure to increase to 25 percent by 2025.
Question 6 would double that standard to 50 percent by 2030, which would put Nevada's RPS on par with the likes of California, Oregon, New York and New Jersey.
So far, there is no organized opposition to the measure.
Since it is a constitutional initiative petition, meaning it seeks to amend the state constitution, voters would need to approve Question 6 in 2018 and again in 2020 to become law.
Contact Capital Bureau reporter Colton Lochhead at clochhead@reviewjournal.com or 775-461-3820. Follow @ColtonLochhead on Twitter.