Senate panel OKs bill without $120M for Yucca Mountain
Updated July 20, 2017 - 6:16 pm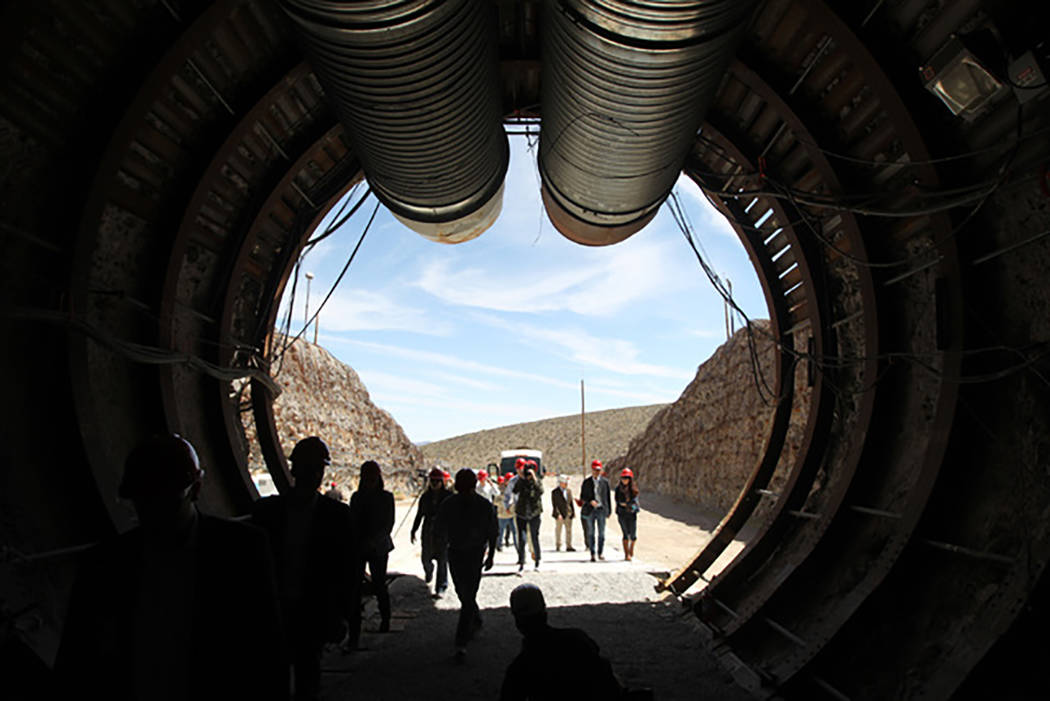 WASHINGTON — A spending bill for the Department of Energy that does not include $120 million to revive the Yucca Mountain nuclear waste project in Nevada was approved Thursday by the Senate Appropriations Committee.
The Senate panel rubberstamped a subcommittee by excluding the Yucca Mountain funding, which was tucked into a House spending bill that will come to the floor next week.
Three Nevada Democrats in the congressional delegation are backing an amendment by Rep. Ruben Kihuen, D-Nev., to eliminate the Yucca Mountain funding in the House version.
Differences in the two pieces of legislation must be ironed out by a House-Senate conference committee.
Sen. Dean Heller, R-Nev., said that while the Senate Appropriation Committee action is good news for Nevada, "this fight against Yucca Mountain is far from over."
Congress designated Yucca Mountain as the repository for waste from nuclear power plants three decades ago.
The Yucca Mountain licensing application before the Nuclear Regulatory Commission began in 2008 and was halted in 2010.
President Donald Trump included $120 million to revive Yucca Mountain licensing and study temporary storage in his budget blueprint for fiscal year 2018, which began Oct. 1.
Energy Secretary Rick Perry called it a moral imperative to restart the process and address the growing stockpile of nuclear waste at nuclear power plants in more than 30 states.
Contact Gary Martin on 202-662-7390 or gmartin@reviewjournal.com. Follow @garymartindc on Twitter.