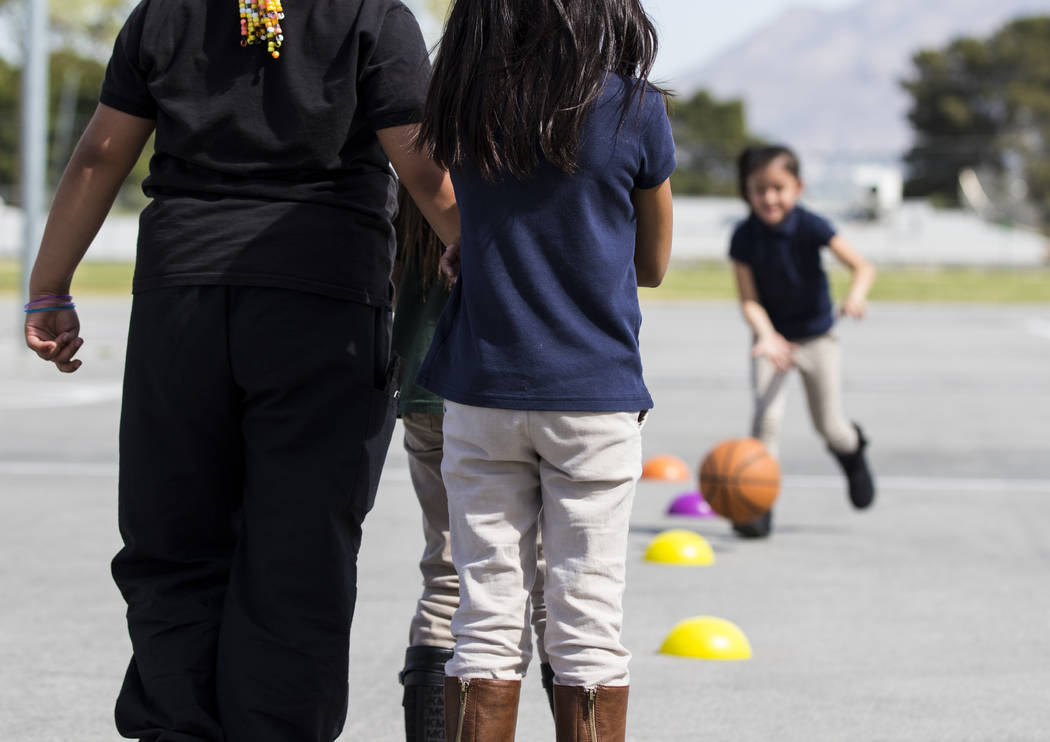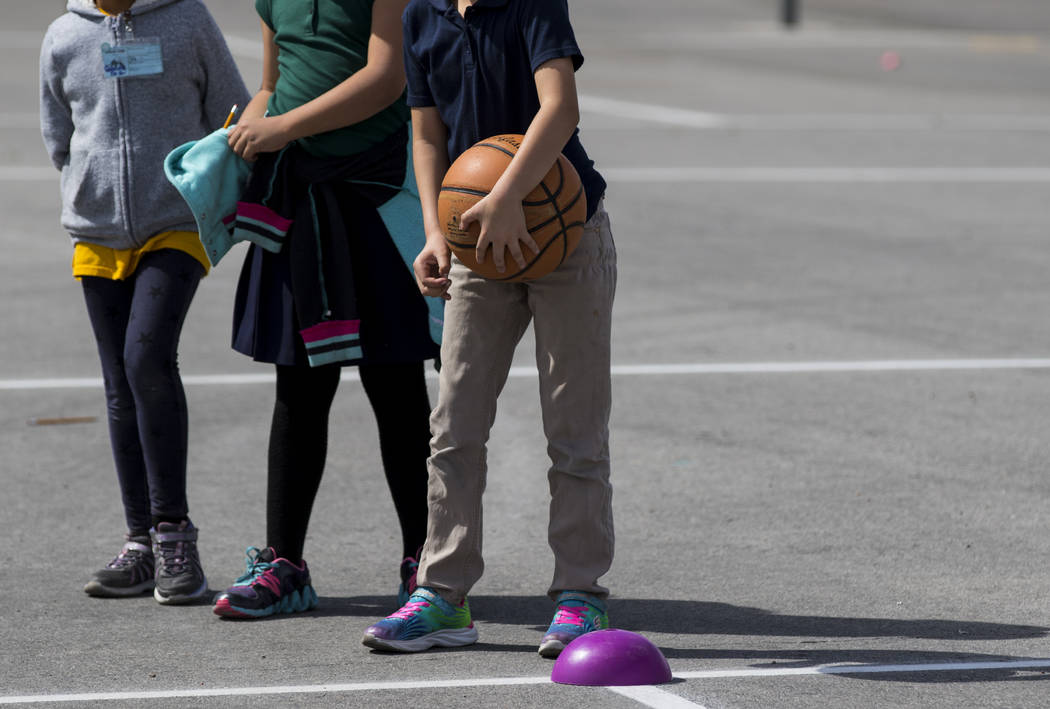 The days of running and playing without an agenda during recess might soon be a thing of the past.
New guidelines from the Centers for Disease Control and Prevention and SHAPE America — an advocacy group for health and physical educators — recommend school leaders put more thoughtful guidelines into recess, including the possibility of a "recess coach."
The recommendations were presented this month at SHAPE America's annual convention in Boston. For some researchers, the change makes recess more like a physical education class and less like traditional recess.
In Nevada, the changes in the guidelines might make little difference. There is no state requirement that students have recess, meaning districts can make their own policies on recess if there is time in the school day.
Assemblyman Chris Edwards, R-Las Vegas, is sponsoring legislation that would require 30 minutes of daily recess for elementary school students. An attempt to require daily physical education at the elementary level failed in the last session.
Structured vs. free play
Instead of letting students direct themselves, the guidelines suggest schools create "activity zones" on the playground, pushing students to be more physically active. Some schools have hired recess coaches to teach and lead children in playground games.
Should NV elementary schools require time for recess? AB166 calls for 30min of daily recess for elementary students→ https://t.co/L53tbgTnYp

— Las Vegas RJ (@reviewjournal) March 20, 2017
"I really think this model allows for students to be more creative and definitely more active," said Alyson Shoaf, the healthy eating and active living coordinator for Thomasville City Schools in North Carolina.
Shoaf piloted the CDC/SHAPE recommendations this year. The school created color-coded zones in the playground. Each day, students have recess in one of the zones. Inside the zone, students have options about how they play, Shoaf said.
The structured recess takes away children's ability to listen to their own bodies, said Debbie Rhea, a professor at Texas Christian University and creator of LiiNK, a program that relies heavily on daily recess to increase student outcomes.
"I'm trying to push to allow kids to move when their bodies need to move," she said. "If you think about it, all we've done with schools is created zero-noise-level zones. Now we're going to tell them how to play?"
Legislating movement
In Nevada, high school students must complete two credits worth of physical education to graduate. The rest of the decisions on physical education and recess are left to districts.
In Clark County, regulations recommend recess take place before lunch. The district does not mandate daily recess and does not put a minimum time requirement on recess; it's up to the discretion of the administrator.
All Clark County schools must provide students "the opportunity" for 30 minutes of daily physical activity, according to district policy. That tends to be a physical education elective class that can be offered daily at the middle or high school levels, spokeswoman Melinda Malone said.
Edwards said parents on the campaign trail told him their children were not getting daily recess, prompting his bill.
"This is just common sense," he said. "I don't know why school boards haven't made sure this is done. This should fall in their purview."
Edwards' bill also flips start times for schools, making high schools start later. The bill was heard Feb. 20 by the Assembly Education Committee. No further action has been taken.
In 2015, Sen. Joe Hardy, R-Boulder City, introduced a bill that would have required 30 minutes of daily physical education for students from kindergarten through 11th grade. The bill died on the Senate floor.
Hardy, a physician, sees advantages to both types of recess, since the end goal is the same.
"If it works to plan, great. If it doesn't work to plan, fine, but activity. Just activity," he said.
Contact Meghin Delaney at 702-383-0281 or mdelaney@reviewjournal.com. Follow @MeghinDelaney on Twitter.
BY THE NUMBERS
60 minutes, the amount of physical activity recommended daily for children ages 6 to 17
14.6 percent, the percent of Nevada high school students considered overweight in 2013, the latest data available
16.6 percent, the percent of high school students nationwide considered overweight in 2013, the latest data available
11.4 percent, the percent of Nevada high school students considered obese in 2013, the latest data available
13.7 percent, the percent of high school students nationwide considered obese in 2013, the latest data available
SOURCE: Centers for Disease Control and Prevention website, cdc.gov