Sketch of man who allegedly threatened Stormy Daniels delayed
April 10, 2018 - 12:23 pm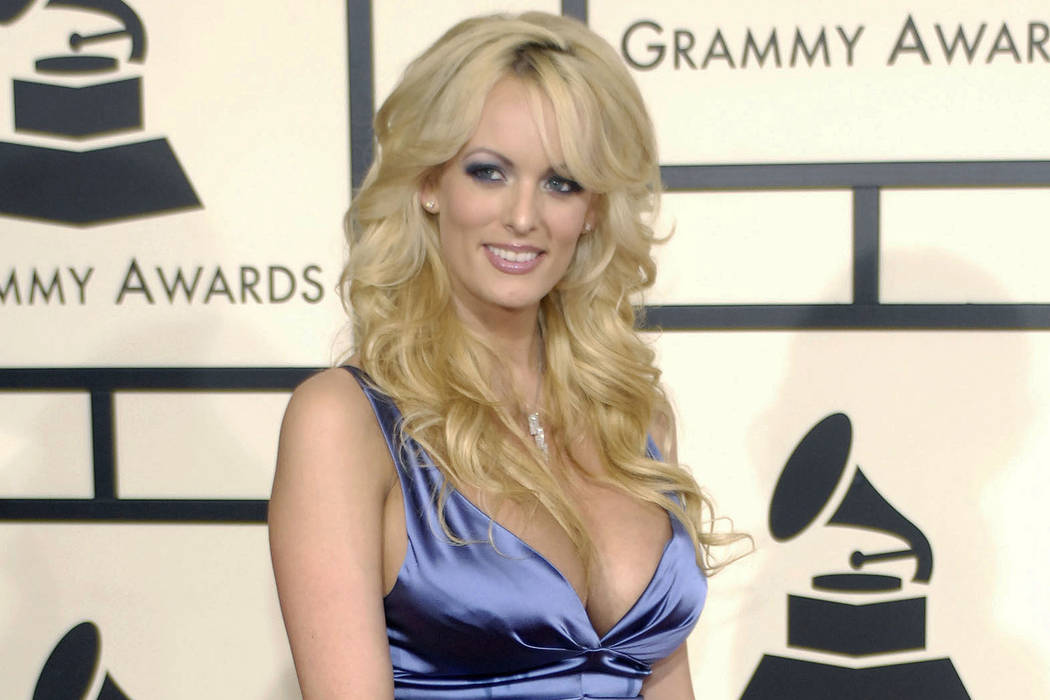 WASHINGTON – The release of a sketch of a mysterious man who allegedly threatened adult film star Stormy Daniels in a Las Vegas parking lot in 2011 is being delayed due to developments in the case, her attorney said Tuesday.
Daniels has said the man told her to keep quiet about an alleged tryst with Donald Trump years earlier.
Michael Avenatti, who represents Daniels in a lawsuit seeking to nullify a non-disclosure agreement she signed just prior to Trump's election, initially said a sketch of the man would be released Tuesday. But on Tuesday, he said on Twitter that it would be delayed because of Monday's FBI raid on Trump's personal attorney, Michael Cohen, in New York for documents pertinent to the case.
Due to the FBI raids of Mr. Cohen's office/home and a subsequent request we received this morning to delay the release of the forensic sketch of the thug that threatened Ms. Clifford to "leave Trump alone", we will not be releasing the sketch or reward details today. Timing TBD.

— Michael Avenatti (@MichaelAvenatti) April 10, 2018
Cohen has said he paid Daniels, whose real name is Stephanie Clifford, $130,000 out of his pocket as part of the non-disclosure deal.
Trump has claimed no knowledge of the agreement or the payment.
During an interview with "60 Minutes," Daniels said she was in a parking lot in Las Vegas with her daughter, on the way to a fitness class, when she was approached by the man.
"Leave Trump alone. Forget the story," Daniels said of the man's threat. "That's a beautiful little girl. It'd be a shame if something happened to her mom."
The White House dismissed the alleged threat the day following the March 25 broadcast.
Raj Shah, the White House deputy press secretary, said "there was nothing to corroborate her claim."
Las Vegas Metropolitan Police Department spokesman Larry Hadfield said Monday that the department is not investigating the incident. "We do not have a victim named Stephanie Clifford noted as a victim of a crime," he said in an email.
Contact Gary Martin at gmartin@reviewjournal.com or 202-662-7390. Follow @garymartindc on Twitter.