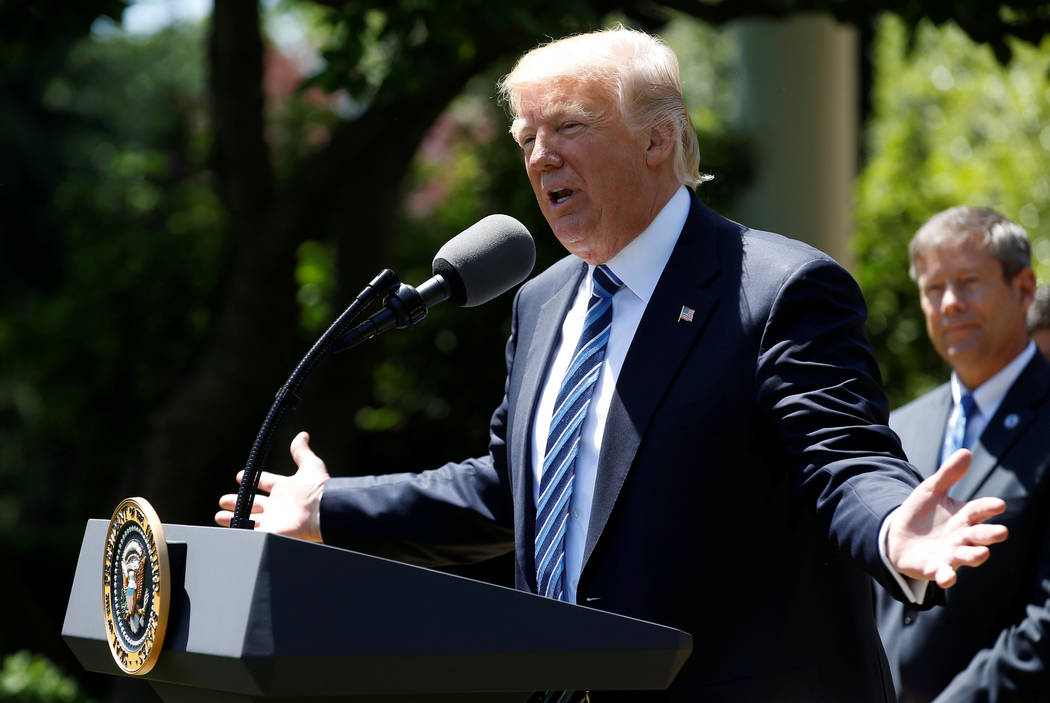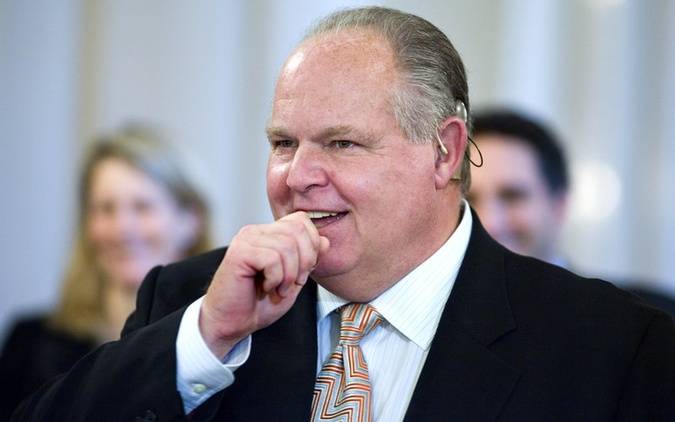 WASHINGTON — The short-term spending bill negotiated Sunday that was supposed to sail through Congress to prevent a government shutdown has hit choppy waters as it picked up opposition on the right this week.
Conservative radio talk show host Rush Limbaugh attacked the $1 trillion omnibus spending measure.
"I know this budget reflects Democrat Party thinking," said Limbaugh, who rattled off the measure's continued funding of sanctuary cities, the Environmental Protection Agency and Planned Parenthood as examples.
The bill also drew fire from the moderate side of the GOP. South Carolina Sen. Lindsey Graham told CNN Tuesday, "I don't know if I'm going to vote for the bill. … I think the Democrats cleaned our clock."
Even the White House has veered off message. President Donald Trump tweeted Tuesday that the measure is the best bargain that can be had because its passage needs Democrats to meet the Senate's 60-vote threshold.
He added, "Our country needs a good 'shutdown' in September to fix mess!"
The White House tried to reframe the issue throughout Tuesday. At a White House ceremony with the Air Force Academy, Trump proclaimed the measure "a clear win for the American people." Late in the day, the White House said Trump would indeed sign the bill.
After the bipartisan agreement was announced, House Minority Leader Nancy Pelosi, D-Calif., and Senate Minority Leader Chuck Schumer, D-N.Y., were quick to take credit for the deal.
White House Office of Management and Budget Director Mick Mulvaney criticized Democrats for claiming victory in a way that "doesn't bode very well for future discussions."
Mulvaney used Tuesday's press briefing to fight back on the issue of who gets credit. Yes, Mulvaney acknowledged, Republicans had to give up things like defunding Planned Parenthood and sanctuary cities, but the bipartisan measure would increase defense spending by $15 billion. Most important, this measure broke Democrats' insistence on "parity" — that is, their insistence that every $1 of military spending be matched by $1 of nondefense spending.
The omnibus bill also would provide $1.45 billion more for border security. While the bill language forbids the Department of Homeland Security from spending the money on Trump's promised border wall with Mexico, Mulvaney said authorities can use the extra money to put tall steel walls next to chain link fences that leave the border porous.
Observers expect the House to pass the short-term spending bill Wednesday, which would give the Senate time to pass the measure before the Friday deadline to prevent a government shutdown.
Trump could easily trigger a partial government shutdown in October by directing Republicans not to negotiate with Democrats or by refusing to sign a spending bill that Congress sends him for approval. A shutdown would likely cost the federal government billions of dollars. A 16-day partial shutdown in 2013 cost $24 billion, according to Moody's and Standard & Poor's.
The intraparty GOP bickering does not bode well for the Republicans' proposed health care bill. After a recess that gave constituents the opportunity to share their views with members of the Freedom Caucus, some members of the far-right rump voiced support for a compromise measure. But the new measure chased away moderate Republicans.
A key member of GOP House leadership, Rep. Fred Upton, R-Mich., told a local radio station that he could not support the bill because it would give states a path to opt out of Obamacare's mandate that providers offer same-rate coverage for people with pre-existing conditions. Trump loyalist Rep. Bill Long, R-Mo., has the same reservations.
"I don't think they're going to put it up and lose, and I don't think they've got the votes to win," said Henry Olsen, a senior fellow at the Ethics and Public Policy Center.
"The process would work a lot more smoothly," Olsen noted, "if the president knew what he wanted and the president had people around him who know how to get it."
The Associated Press contributed to this report.
Contact Debra J. Saunders at dsaunders@reviewjournal.com or at 202-662-7391. Follow @DebraJSaunders on Twitter.
Headlines matter
"Winners and Losers of the Spending Deal (Spoiler Alert: Trump Lost)"
-New York Times
"Eight ways Trump got rolled in his first budget negotiation"
-Washington Post