Terror attack overshadows Trump's meeting with Abbas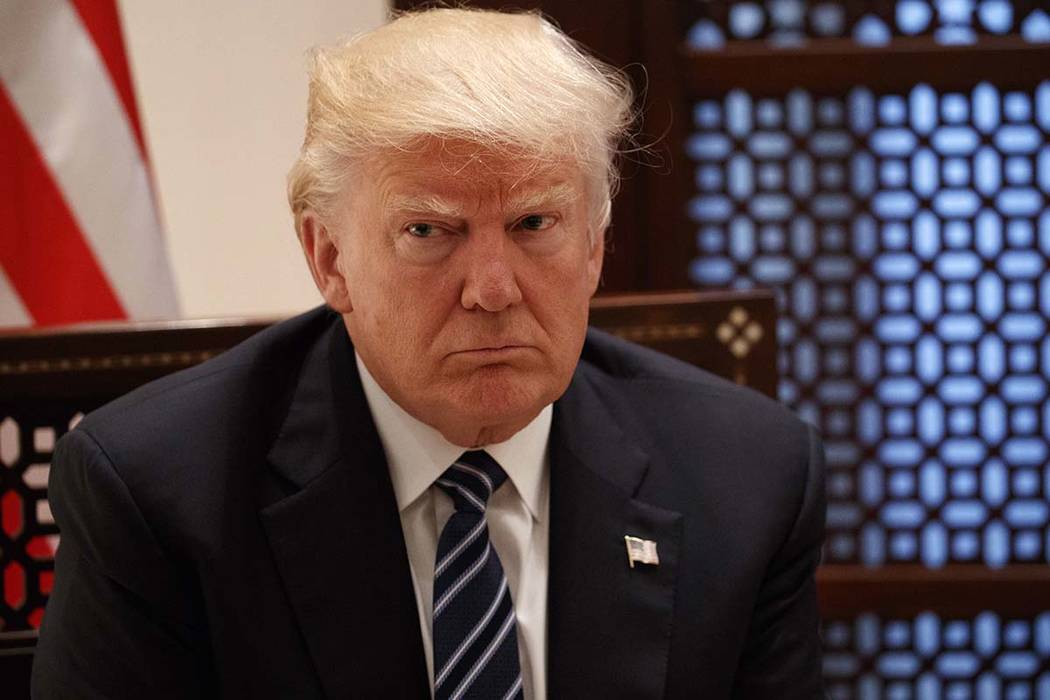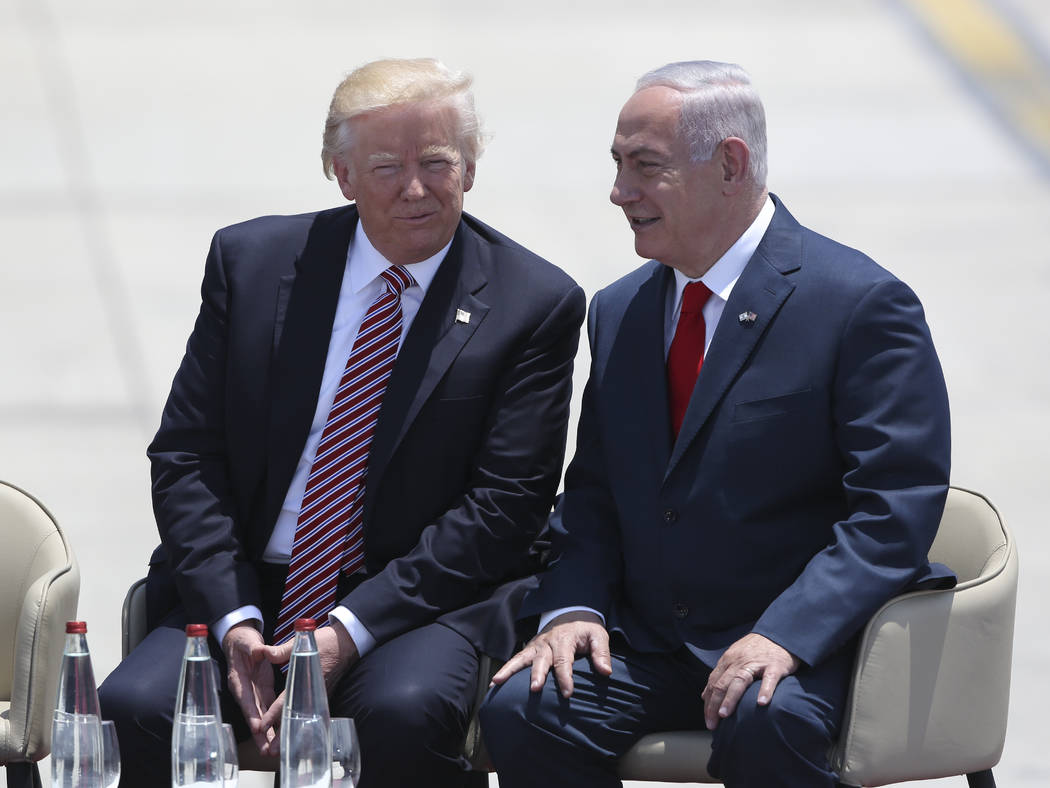 ROME — Donald Trump concluded the Mideast leg of his first overseas trip as president Tuesday with a meeting with Palestinian Authority President Mahmoud Abbas in Bethlehem that was largely overshadowed by a suicide bombing the previous night in Manchester, England.
"This is what I've spent these last few days talking about during my trip overseas," Trump said of the suicide bombing at an Ariana Grande concert, which killed 22, including children, and wounded 59 others. "Our society can have no tolerance for this continuation of bloodshed, we cannot stand a moment longer for the slaughter of innocent citizens."
The president, who later called British Prime Minister Theresa May to offer his condolences, also called out the plotters of the attack as "evil losers," adding, "I will call them losers from now on – because that is what they are, losers."
Abbas also condemned the attack and offered "warm condolences to the prime minister of Britain, families of victims and the British people."
But the Palestinian leader soon turned to the reason for Trump's visit to Bethlehem: Trump's effort to strike the "ultimate deal" — a lasting peace agreement between Israel and the Palestinians.
The diplomatic gulf
Abbas' comments, and those of Israeli Prime Minister Benjamin Netanyahu later in the day, showed the great distance that diplomacy will have to cover if peace talks are to resume and reach a positive conclusion.
While saying that he was keen to "keep the door open to dialogue with our Israeli neighbor," Abbas called on Israel to agree to a return to its 1967 borders — before it seized control the Palestinian territory in the West Bank and Gaza from Jordan and Egypt – which Israeli leaders have flatly rejected. He also protested Israel's treatment of Palestinian inmates, some of whom have engaged in a hunger strike.
Trump, as he has done throughout his trip, did not get drawn into the fine points that would have to be hammered out in peace talks, including Israeli settlements, the status of Jerusalem or whether the United States would continue to insist on a two-state solution that gives the Palestinians sovereign territory. Instead, the businessman turned prospective peacemaker said he wanted to unlock "the potential of the Palestinian economy."
Later in the day, Trump laid a wreath during a visit to Israel's Holocaust Memorial, Yad Vashem.
Then, in his final public appearance in Israel before leaving for Rome, he explained why he believes a peace pact is possible, as he sees both sides growing tired of the bloodshed.
"The Palestinians are ready to reach for peace" he said in a keynote address at the Israel Museum before heading to Rome. "I know you have heard it before. I am telling you, that's what I do."
"Benjamin Netanyahu wants peace," he added, turning to the Israeli leader.
Payments to prisoners decried
Like Abbas, however, Netanyahu used the occasion to illustrate the great divide between the two sides by comparing the Manchester suicide bomber to Palestinians who have committed violence against Israelis and tourists.
"If the attacker had been Palestinian, the victims had been Israeli children, the suicide bomber's family would have received a stipend from the Palestinian Authority," he said of the Manchester bomber.
Netanyahu had been pushing for Trump to pressure Abbas to stop the Palestinian Authority practice of sending payments to suicide bombers and Palestinian inmates serving time for violent attacks. Trump apparently did not do so.
Former Republican Arkansas Gov. Mike Huckabee, whose daughter Sarah Huckabee Sanders is Trump's deputy press secretary, was at the museum. After Trump's talk, Huckabee said there can be no peace until the Palestinian Authority "no longer pays premiums and pensions for murder."
Trump also failed to mention his promise to move the U.S. Embassy in Tel Aviv to Jerusalem — a vow he appears poised to abandon or postpone. Failure to make good on the promise would disappoint Israeli leaders.
Sheldon Adelson, chairman and CEO of casino operator Las Vegas Sands Corp. — and a Trump and GOP megadonor — and his wife, Dr. Miriam Adelson, an Israeli citizen, had choice seats at the crowded museum event.
Despite such sore spots, the first half of Trump's first presidential foray abroad demonstrated a tectonic shift in U.S. foreign policy in the Mideast.
King Salman bin Abdulaziz Al Saud of Saudi Arabia, where Air Force One first touched down Saturday morning, clearly welcomes the transition from the ideals of former President Barack Obama, which led Obama to court Tehran, to Trump's emphasis on pragmatism, shared values and whatever works.
His next stop was Israel, where the prime minister calls him "Donald" and Trump calls the prime minister "Bibi."
Trip's tone to shift
Toward sunset, Trump and his entourage flew to Rome, where the focus will shift from Middle Eastern allies who felt underappreciated but anticipate positive changes in the Trump years.
Now Trump is in Europe, where he will meet with the pope, NATO and Group of Seven (G7) nations – allies who feel more underappreciated under Trump than Obama.
The order of Trump's itinerary was carefully planned. Trump started with leaders eager for change. Now he has to charm Europe, which liked Obama's approach to foreign policy. For the rest of his trip, Trump will be facing a tough crowd.
The Review-Journal is owned by the family of Las Vegas Sands Corp. Chairman and CEO Sheldon Adelson.
Contact Debra J. Saunders at dsaunders@reviewjournal.com or at 202-662-7391. Follow @DebraJSaunders on Twitter.