Thousands flood downtown, oppose Trump peacefully in Las Vegas Women's March
January 22, 2017 - 12:24 am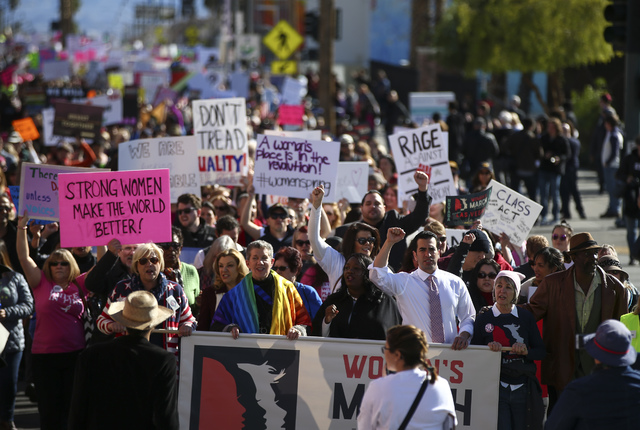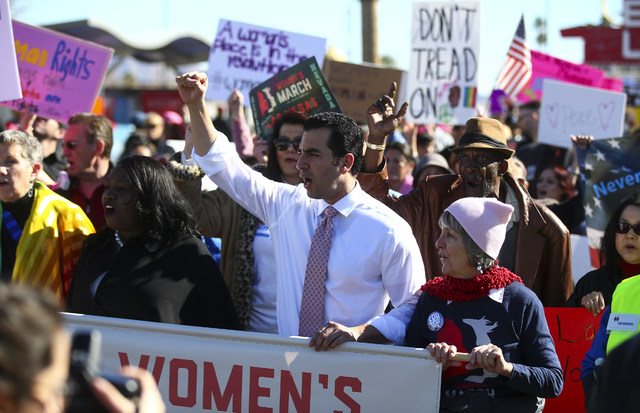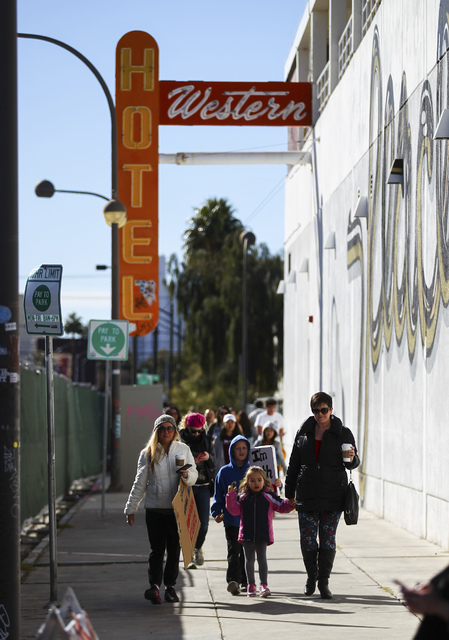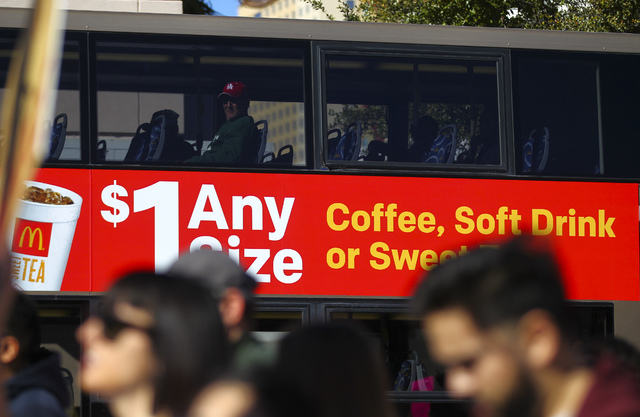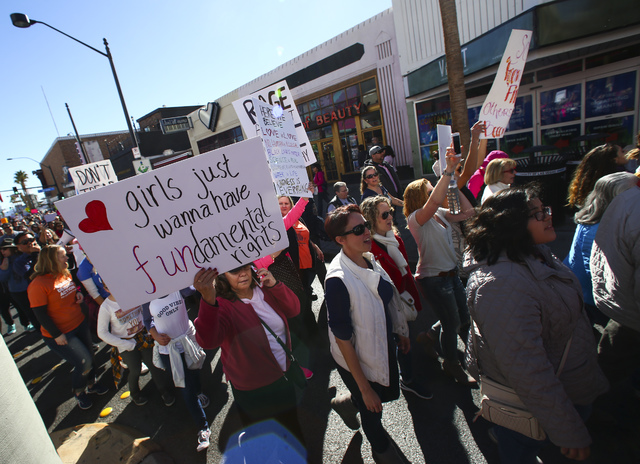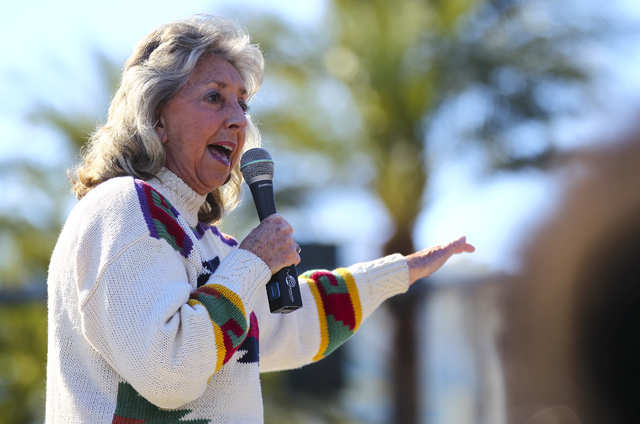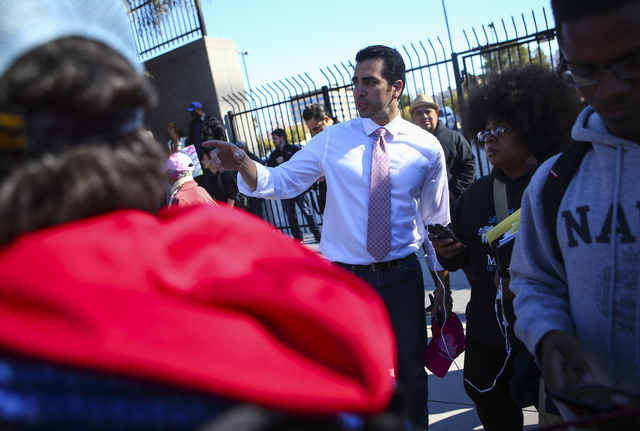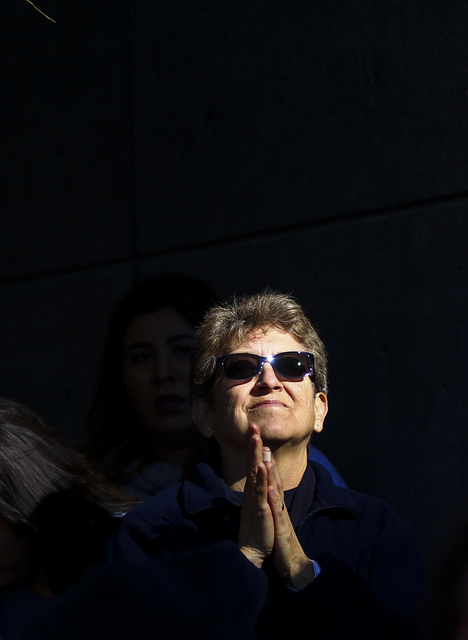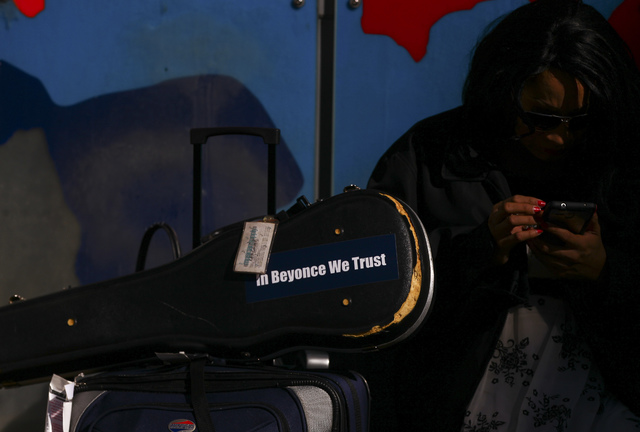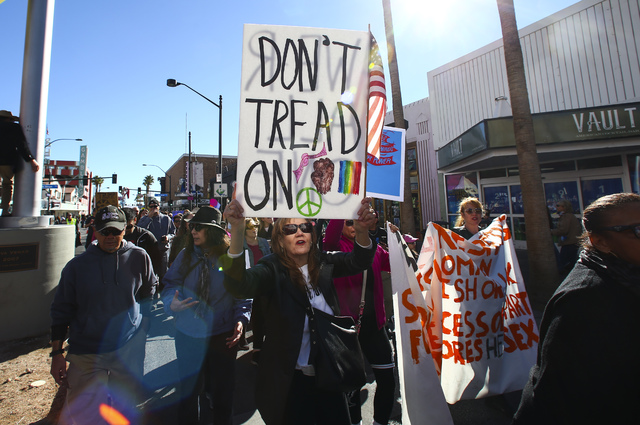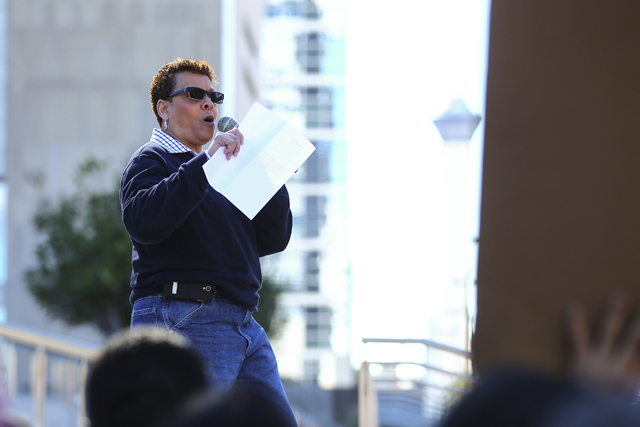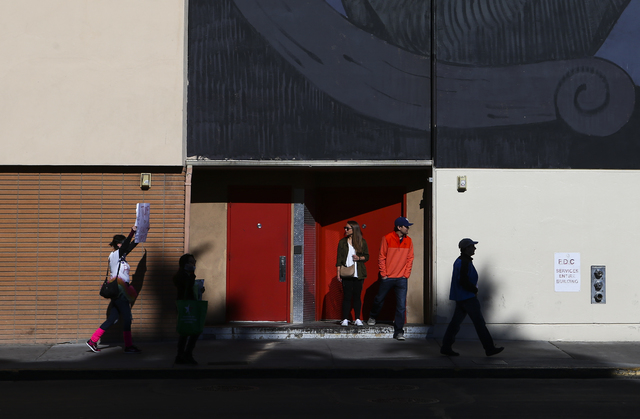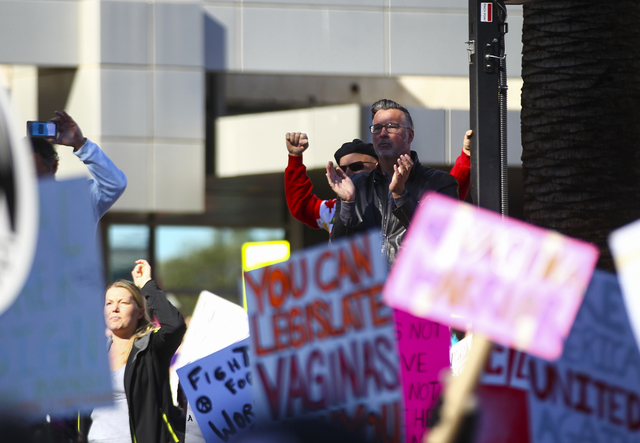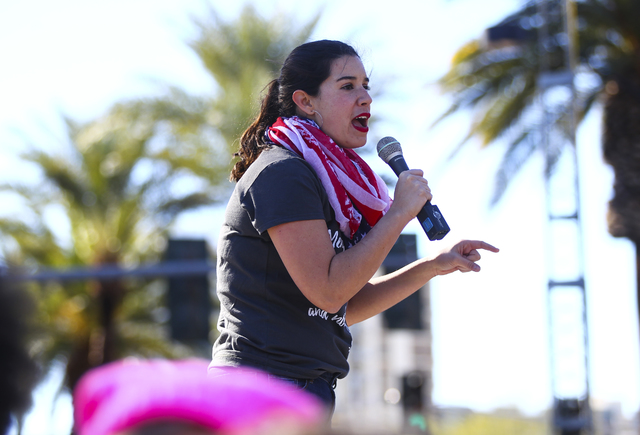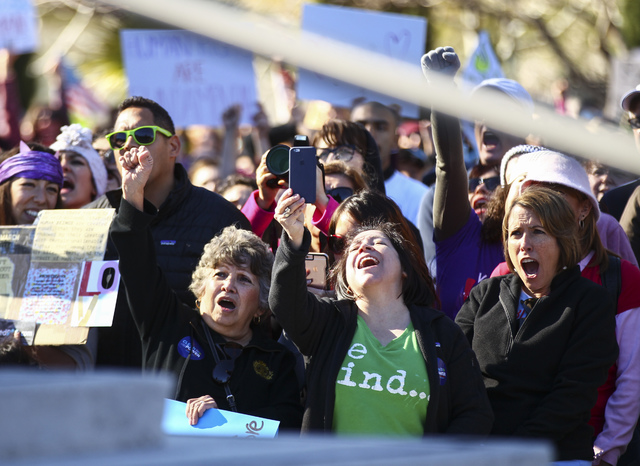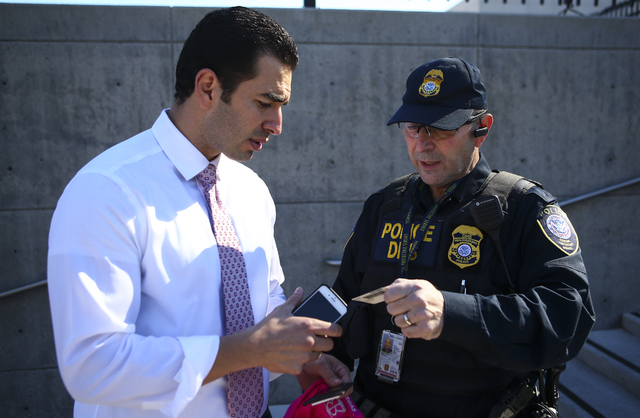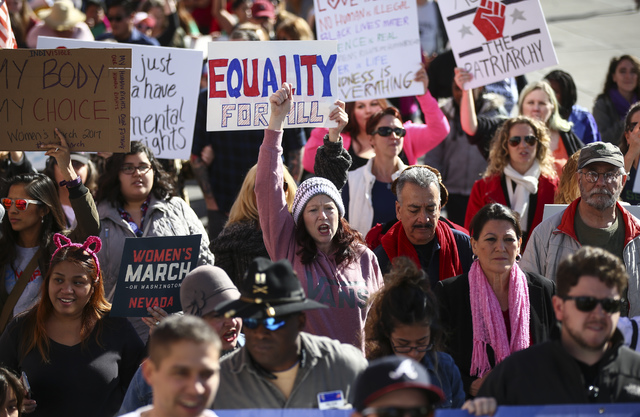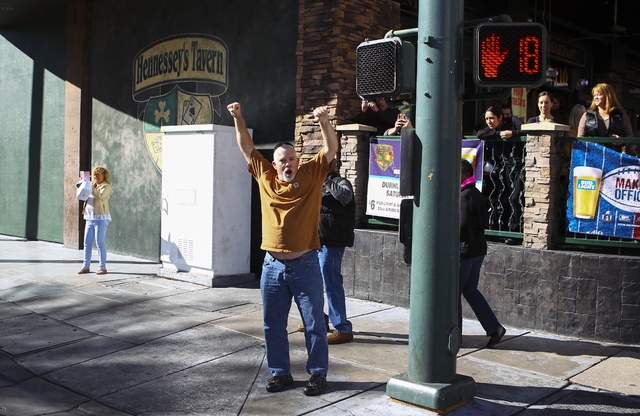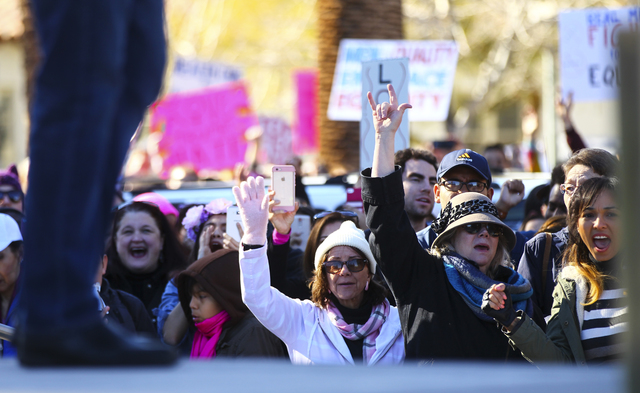 They marched, they cheered and they chanted: "Stronger together, we won't fall. Justice, peace and equality for all."
A crowd of thousands flooded the streets of downtown Las Vegas on Saturday morning in one of more than 670 Women's March events worldwide, including the main event in Washington. The events expressed opposition to President Donald Trump's stances on issues including reproductive rights, sexual assault, immigration and the environment.
Wearing pink hats and waving signs, marchers of all ages shouted, "This is what democracy looks like" as they trooped slowly along the half-mile route from a packed lot on Fremont and Ninth streets to a rally outside the Lloyd George U.S. Courthouse.
"I needed this positive energy," said Henderson resident and march attendee Koreena Villarreal, "and being surrounded by it made dealing with everything that happened this weekend a lot easier."
Organizers and volunteers at the Las Vegas march directed crowd members and led chants as police blocked off traffic for the peaceful rally, which organizers said drew an estimated 15,000 people.
Just one day after Trump's inauguration, the crowd of mostly women shared visions of a diverse future for the country — and they worried aloud what could happen to that future during Trump's presidency.
"It's not a time to be silent," Spring Valley High School English teacher Amy DeVaul said. "It's not a time to allow hatred, misogyny and bigotry to rule this country."
DeVaul and co-worker Amy Murray, who teaches Spanish, said they worry Trump and his supporters would turn back the clock on civil rights gains from the 1960s, which would affect not only them but their students.
"It's almost like he's undoing everything that was done," Murray said.
The boisterous rally crowd kept the chants going as Nevada politicians including U.S. Reps. Dina Titus and Ruben Kihuen, both D-Nev., joined educators and others to promote political activism and diversity.
Kihuen, who was born in Mexico, told the crowd that an attack on women, immigrants, Muslims and people of varying sexual orientations and identifications is "an attack on all of us." He also took issue with an oft-quoted remark of Trump's on the campaign trail that Mexico has sent criminals, rapists and drugs to the United States.
"Not everybody is rapists and criminals," he said. "Some of us are members of Congress."
Las Vegas resident Bob Cranston Jr., who attended the march with his fiancée Maureen Capista, said he worries about the country's future and believes kindness is key.
"Equality for all is the most important thing in our democracy," he said. "We cannot have people of one socioeconomic class, of one gender or one race ahead of everybody."
The Las Vegas march was advertised as a way for locals to stand in solidarity with another march in Washington D.C., and partnering organizations including Nevada Advocates of Planned Parenthood Affiliates and the Progressive Leadership Alliance of Nevada.
Planned Parenthood garnered much support during the rally, as the group is battling with U.S. congressional Republicans who aim to include language revoking federal funding and reimbursement to the organization into a repeal of the Affordable Care Act.
During the rally, Kiyana Asemanfar with political group For Nevada's Future instructed attendees to enter Sen. Dean Heller, R-Nev.'s office number into their cellphones, so they could call him and encourage him to support Planned Parenthood and reject the repeal of the Affordable Care Act.
"It is time for all Americans to start standing in the gap for each other," said event organizer Deborah Harris, encouraging people to defend one another. "It's time for change within our state senates, it's time for change on the Hill."
For 71-year-old Las Vegas resident Sandra Baker, her sign said it all: "I'm too old for this s—-."
"We're always going backward. Why are we always going backward?" she asked. "We fought these same fights in the '70s."
Her 37-year-old daughter, Rena Baker, agreed.
"We're fighting again," she said.
Contact Pashtana Usufzy at pusufzy@reviewjournal.com or 702-380-4563. Follow @pashtana_u on Twitter.