Trump abruptly fires FBI Director James Comey
Updated May 9, 2017 - 6:05 pm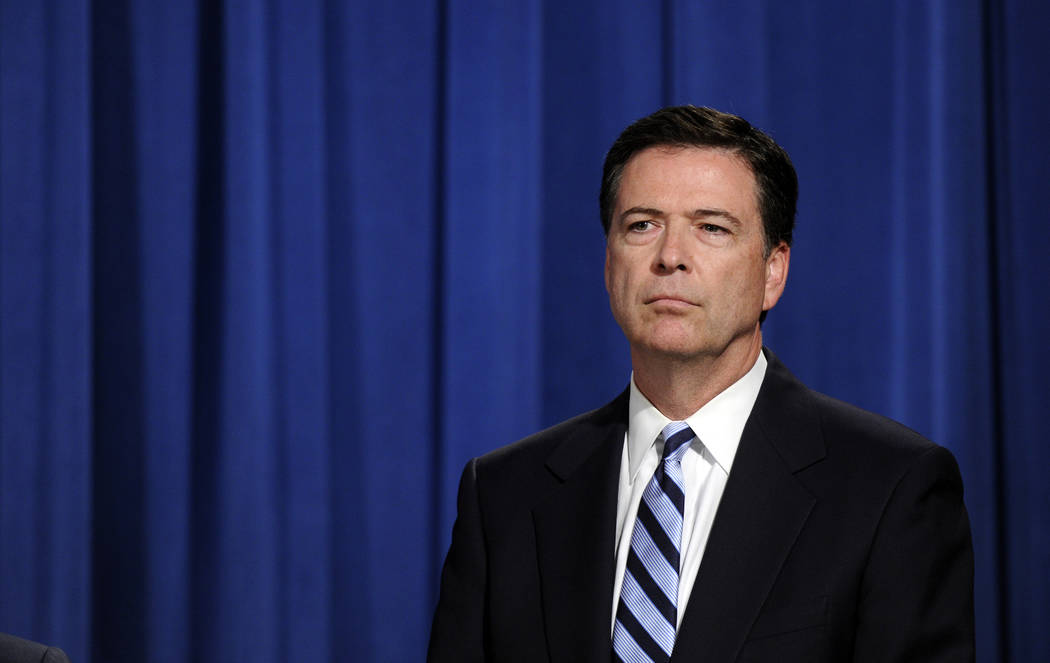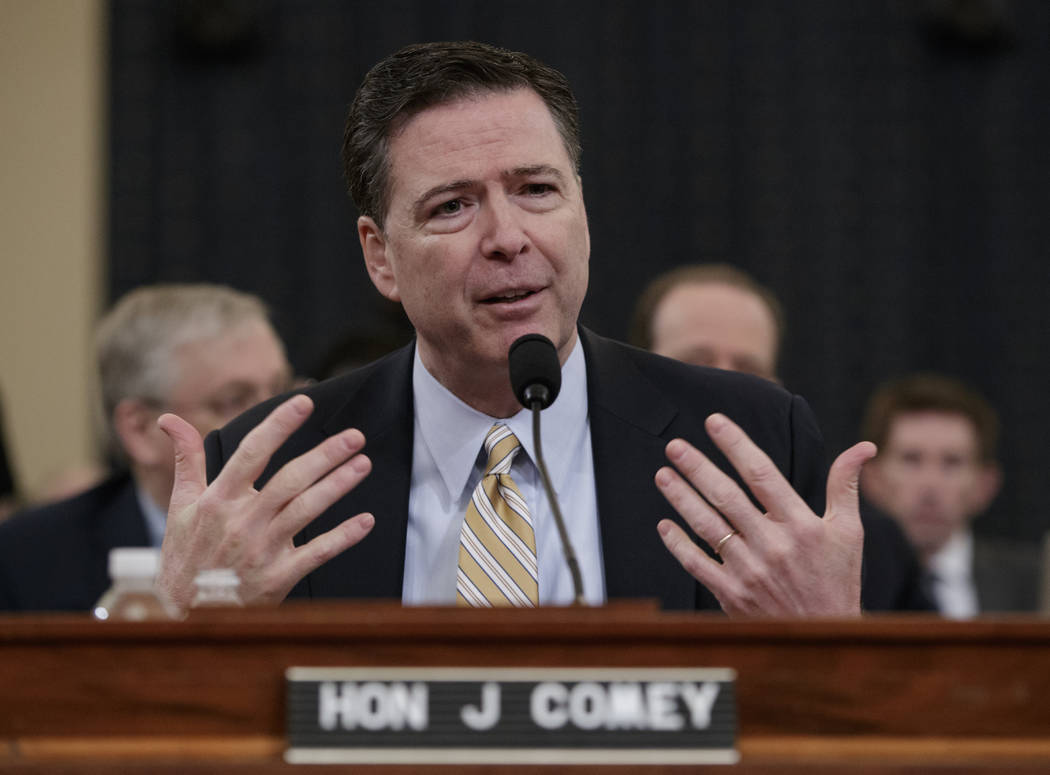 President Donald Trump abruptly fired FBI Director James Comey late Tuesday, saying that the dramatic move was necessary to allow a "new beginning" at the bureau.
Comey has been supervising an investigation of Russia's meddling in the 2016 election and the possibility of cooperation between people linked to Trump's campaign and Moscow.
At the same time, however, the FBI director has been widely criticized by people in both parties for his handling of investigations connected to the election — the Russia investigation as well as the probe into Hillary Clinton's email practices while she was secretary of state.
According to a statement, Trump acted on the recommendations of both Attorney General Jeff Sessions and Deputy Attorney General Rod Rosenstein, a career prosecutor.
LETTER #2: AG Jeff Sessions to President Trump, recommending that FBI Director Comey be dismissed pic.twitter.com/mdZ0ZGFaaT

— Trey Yingst (@TreyYingst) May 9, 2017
In a letter to Comey, Trump further explained his decision: "While I greatly appreciate you informing me on three separate occasions that I am not under investigation, I nevertheless concur with the judgment of the Department of Justice that you are not able to effectively lead the Bureau.
"It is essential that we find new leadership for the FBI that restories public trust and confidence in its vital law enforcement mission."
Over the last few months, Democrats have hurled sharp criticism Comey's way. Many, including Clinton, believe Comey significantly damaged her chance to win the White House in 2016 when he informed Congress on Oct. 28 he was re-opening an investigation into her emails – only to announce days later that the new investigation yielded nothing new.
DOCUMENT: President Trump's letter to FBI Director Comey pic.twitter.com/XD86OclSNB

— Trey Yingst (@TreyYingst) May 9, 2017
In a memo explaining why he supported firing Comey, Rosenstein essentially agreed. While he praised Comey's service, Rosenstein wrote, "I cannot defend the Director's conclusion of the investigation of Secretary Clinton's emails, and I do not understand his refusal to accept the nearly universal judgment that he was mistaken."
Comey told a congressional committee last week that he had no choice but to disclose the investigation and not "conceal" it. Rosenstein sharply disagreed.
Prosecutors don't disclose nonpublic information about investigations, he wrote: "Silence is not concealment."
Given all of Comey's errors and his refusal to admit that they were mistakes, "the FBI is unlikely to regain public and congressional trust until it has a director who understands the gravity of the mistakes and pledges never to repeat them," Rosenstein wrote.
In his letter, Rosenstein listed a number of former federal Justice officials who believed Comey had to go. He also quoted former Deputy Attorney General Jamie Gorelick, who served under President Bill Clinton, and former Deputy Attorney Aeneral Larry Thompson, who served under President George W. Bush, who compared Comey's actions to "real-time, raw-take transparency taken to its illogical limit, a kind of reality TV of federal criminal investigation."
Reaction to Comey's firing was predictably split along party lines.
Sen. Charles Grassley, R-Iowa, chairman of the Senate Judiciary Committee, said in a statement that over the past several months, Comey's decisions on controversial matters raised concerns "across the political spectrum and from career law enforcement experts."
"The effectiveness of the FBI depends upon the public and confidence. Unfortunately, this has clearly been lost," Grassley said.
But Sen. Ron Wyden, D-Ore., a critic of Comey, said Trump's decision to "fire him now, in the midst of an investigation into Trump associates and their ties to Russia, is outrageous."
"There is no question that a fully independent special counsel must be appointed to lead this investigation," Wyden said.
Comey had a long career as a federal prosecutor, rising to deputy attorney general during the George W. Bush administration. Former President Barack Obama, a Democrat, appointed Comey to a 10-year term in 2013, but Trump had the prerogative of removing him from the job.
The FBI is being run by its deputy, Andrew McCabe, as the administration launches a search for a new leader.
Staff Writer Gary Martin and the Tribune Washington Bureau contributed to this report.
Contact Debra Saunders at dsaunders@reviewjournal.com. Follow @debrajsaunders on Twitter.
Related
Comey: FBI investigating ties between Russia, Trump associates
Comey defends decision to tell Congress about Clinton emails