Trump and Merkel: A study in contrasting G7 images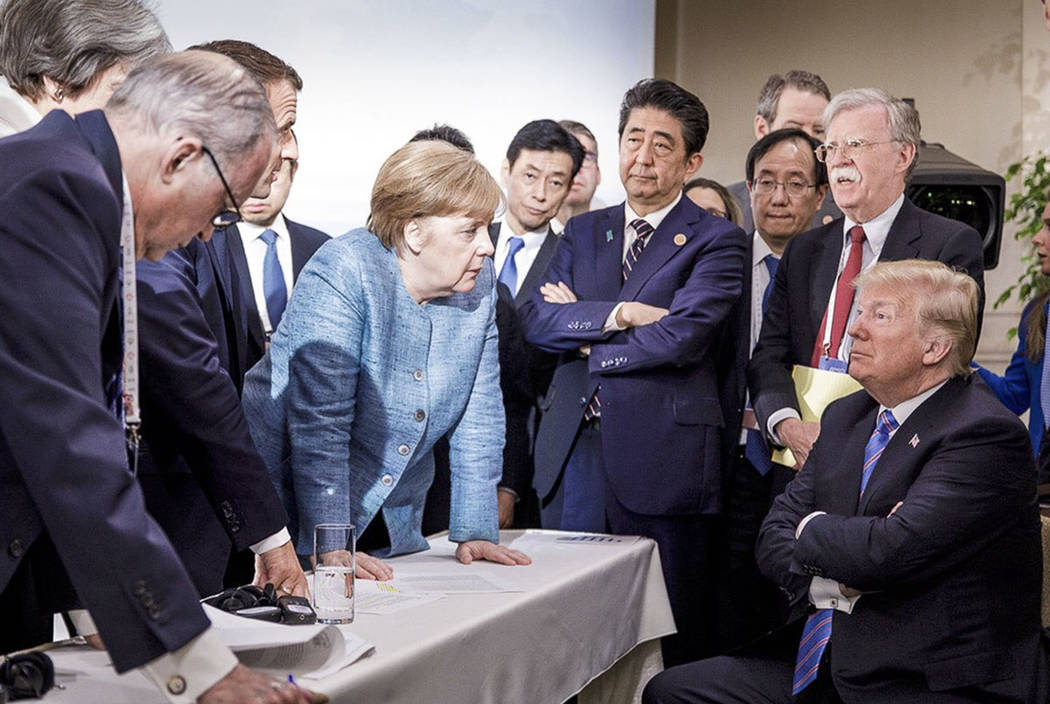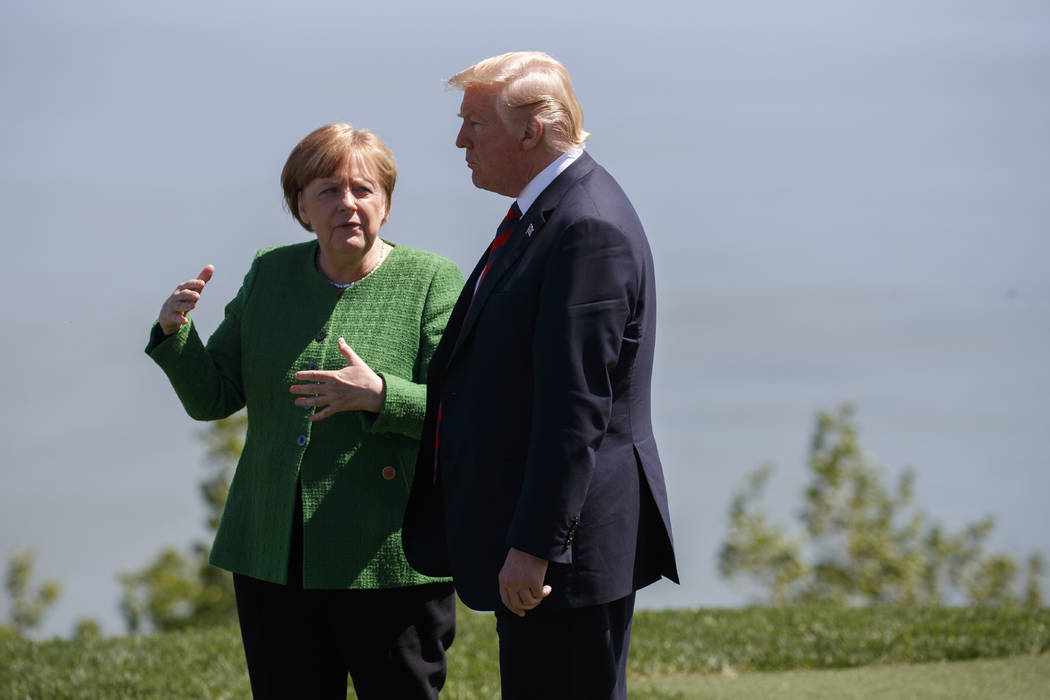 Who's in charge here? Photographs from the Group of Seven summit provided by the German and American governments suggest contrasting images of their leaders.
In a photo released by the German Federal Government, German Chancellor Angela Merkel stands surrounded by other leaders as she peers down at President Donald Trump, who is seated with his arms crossed and returns her gaze.
An official White House photograph from the summit shows Trump holding forth as Merkel, Canadian Prime Minister Justin Trudeau and Prime Minister Shinzo Abe of Japan listen. It is among several photos the White House sent to news media after the German government released the Merkel photo.
Later on Saturday, Trump left the Group of Seven summit with America's closest allies earlier than planned and jetted off to Singapore for a high-stakes meeting with North Korean leader Kim Jong Un.