Trump backers protest ballot count at Clark County election HQ
Updated November 5, 2020 - 7:54 am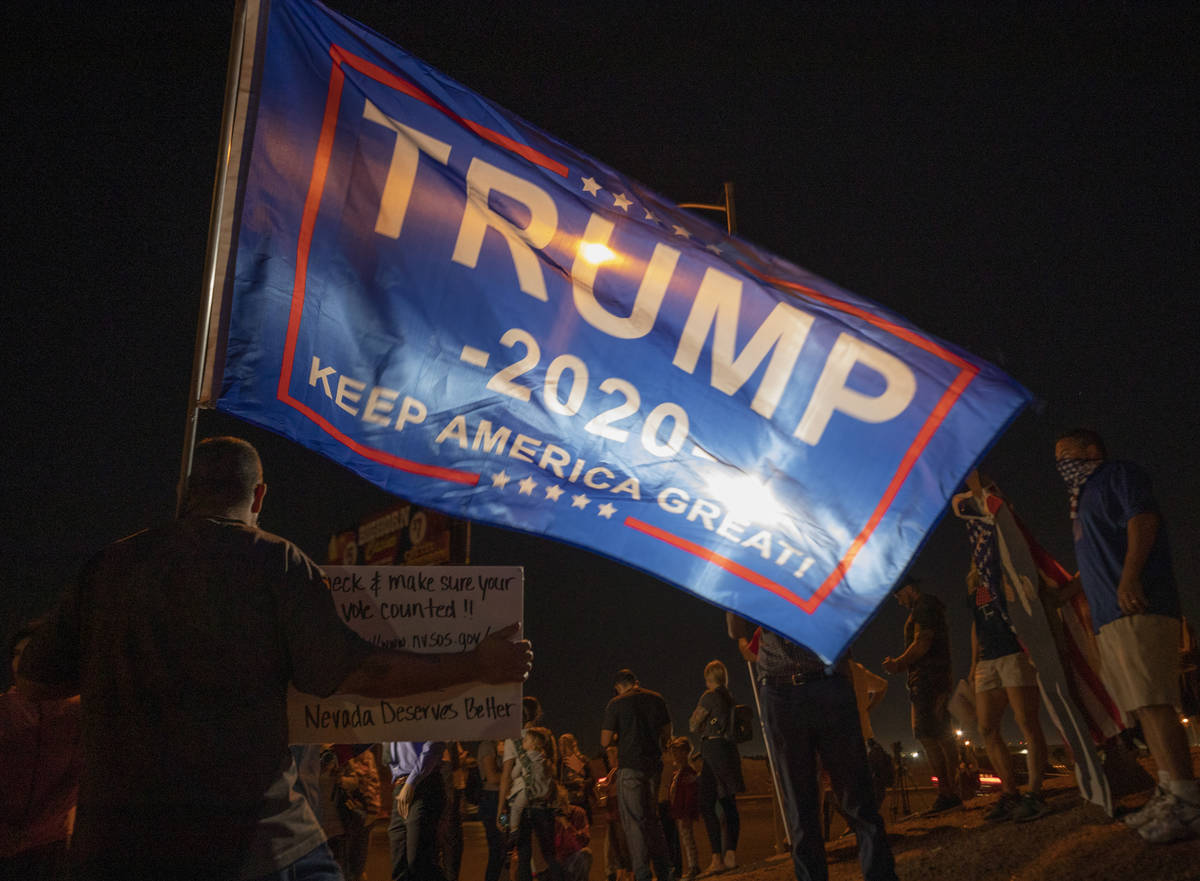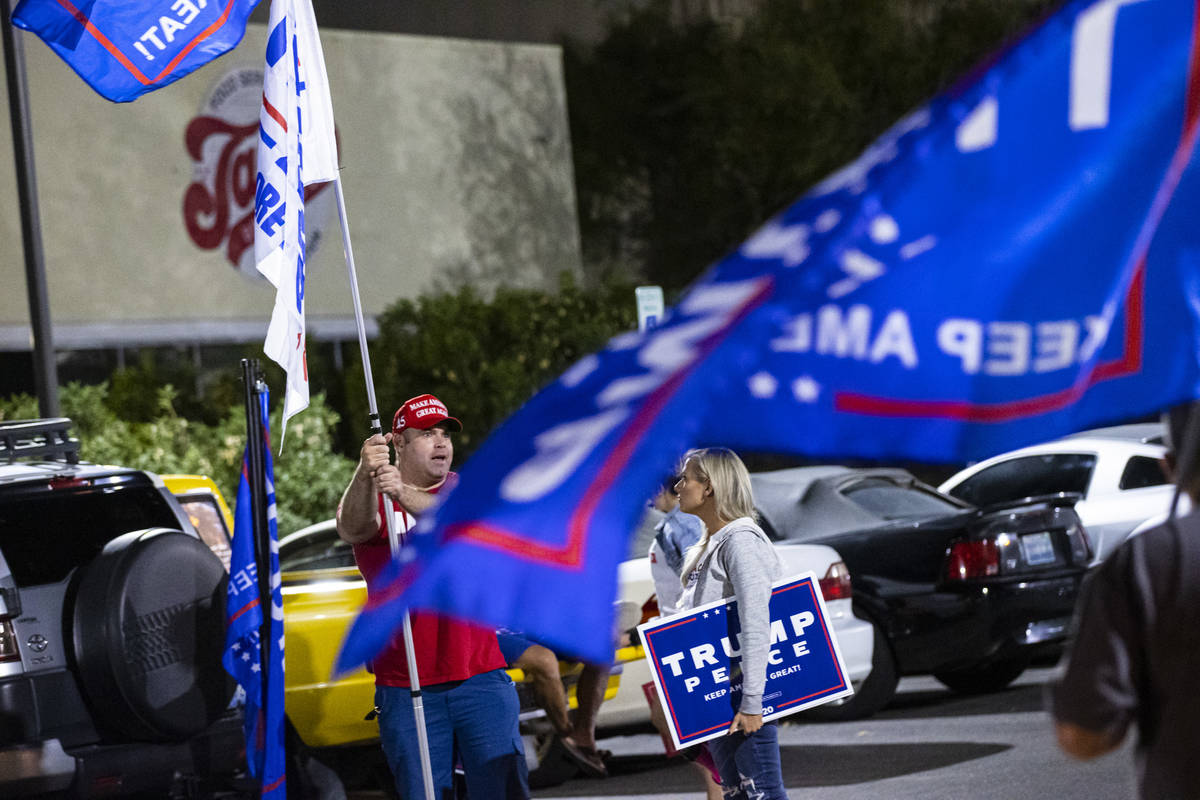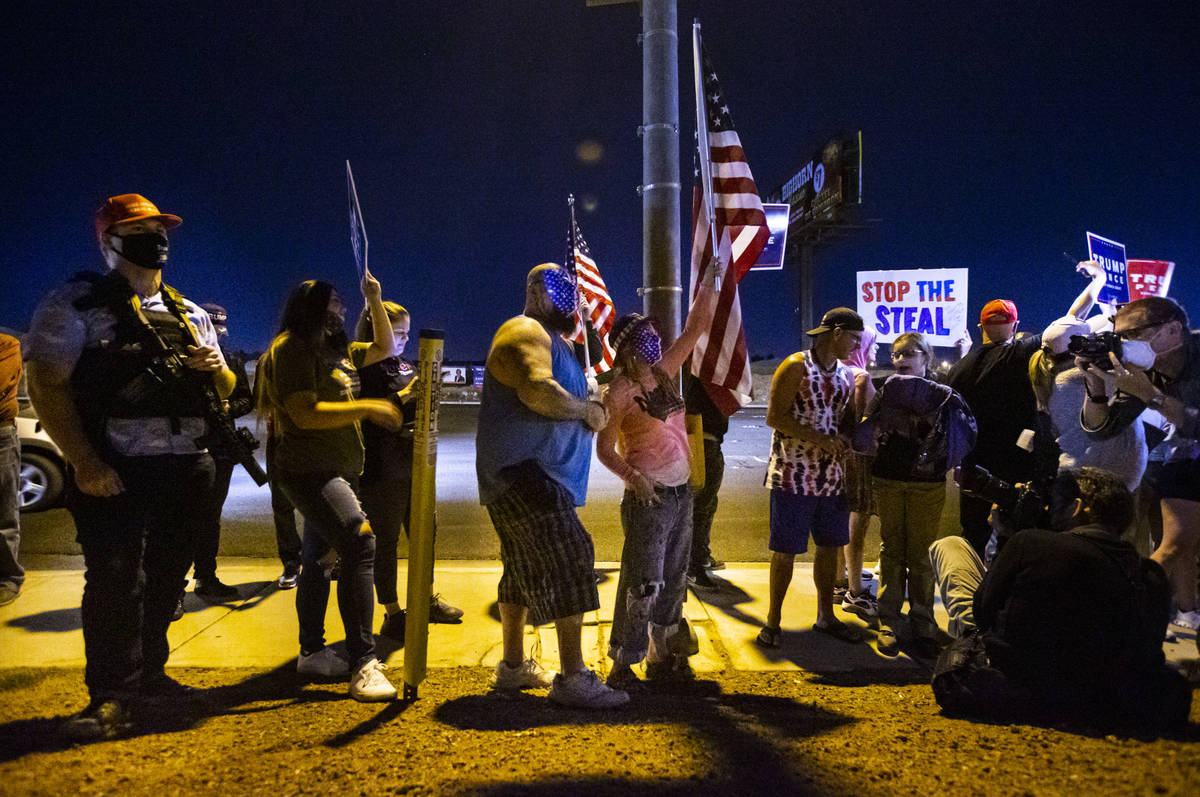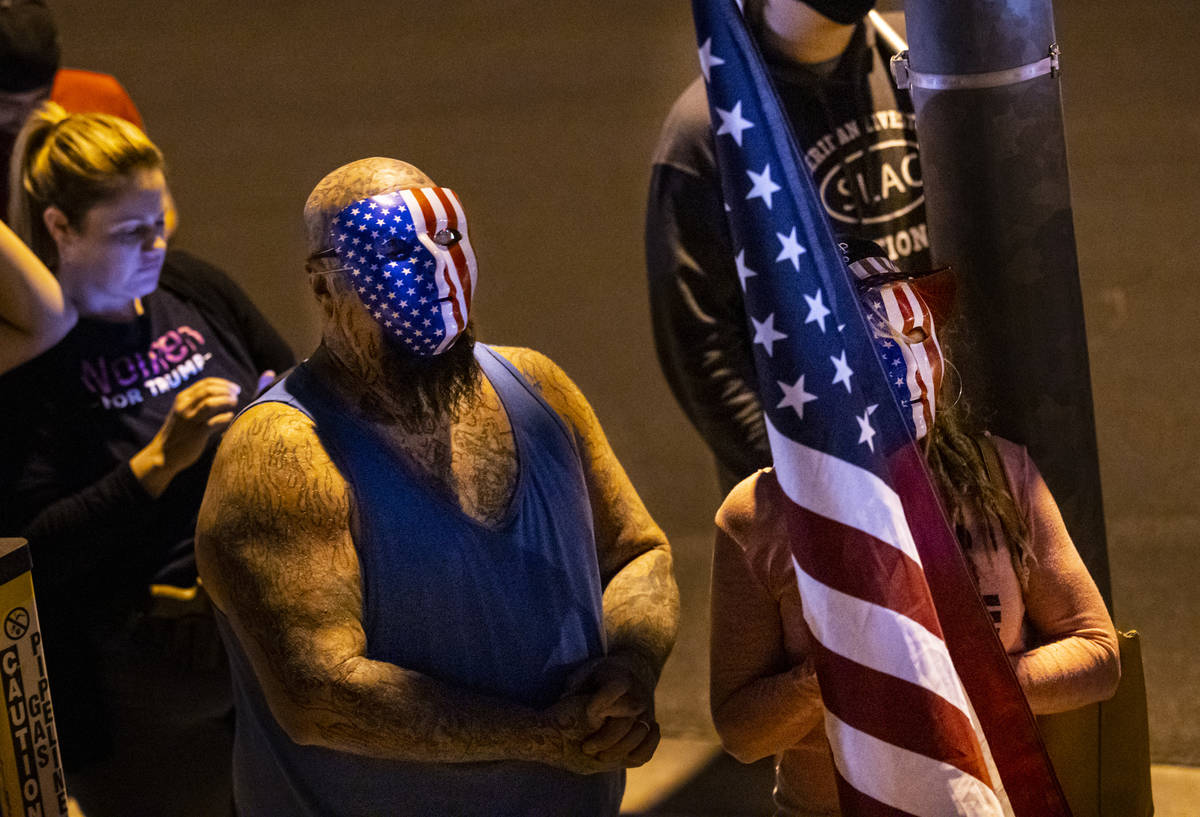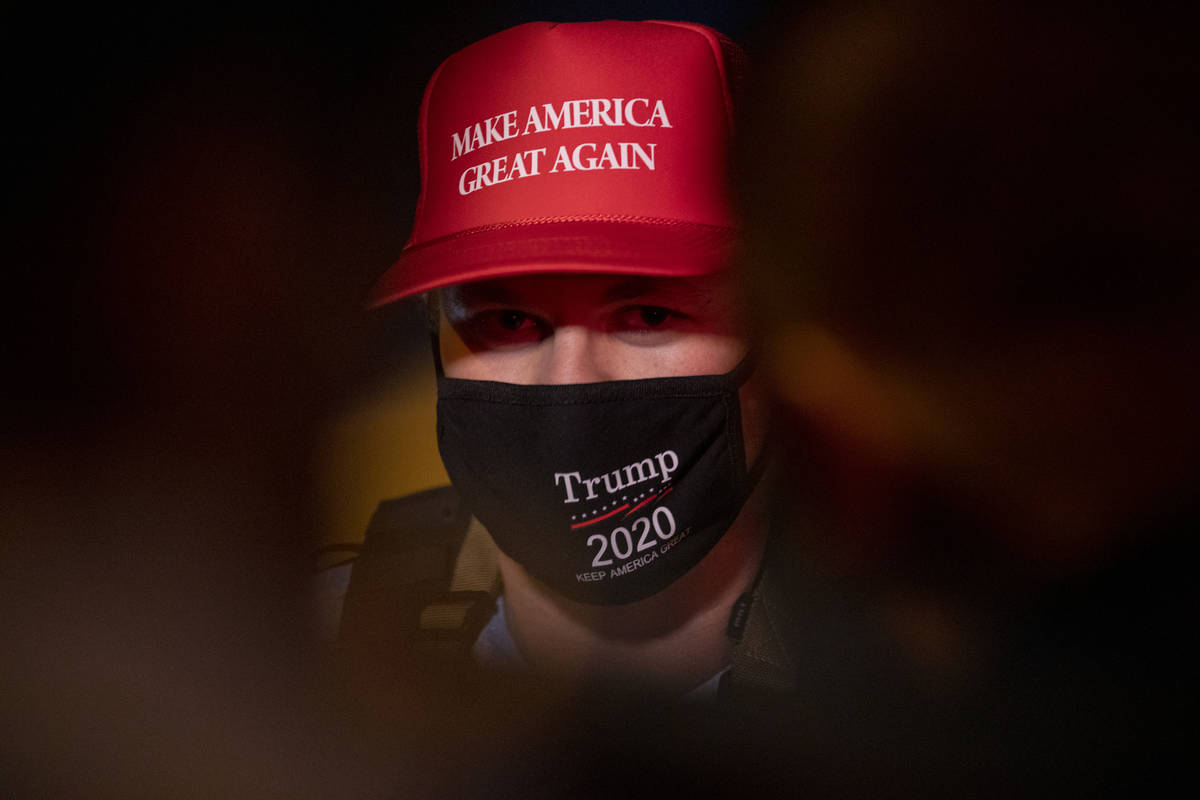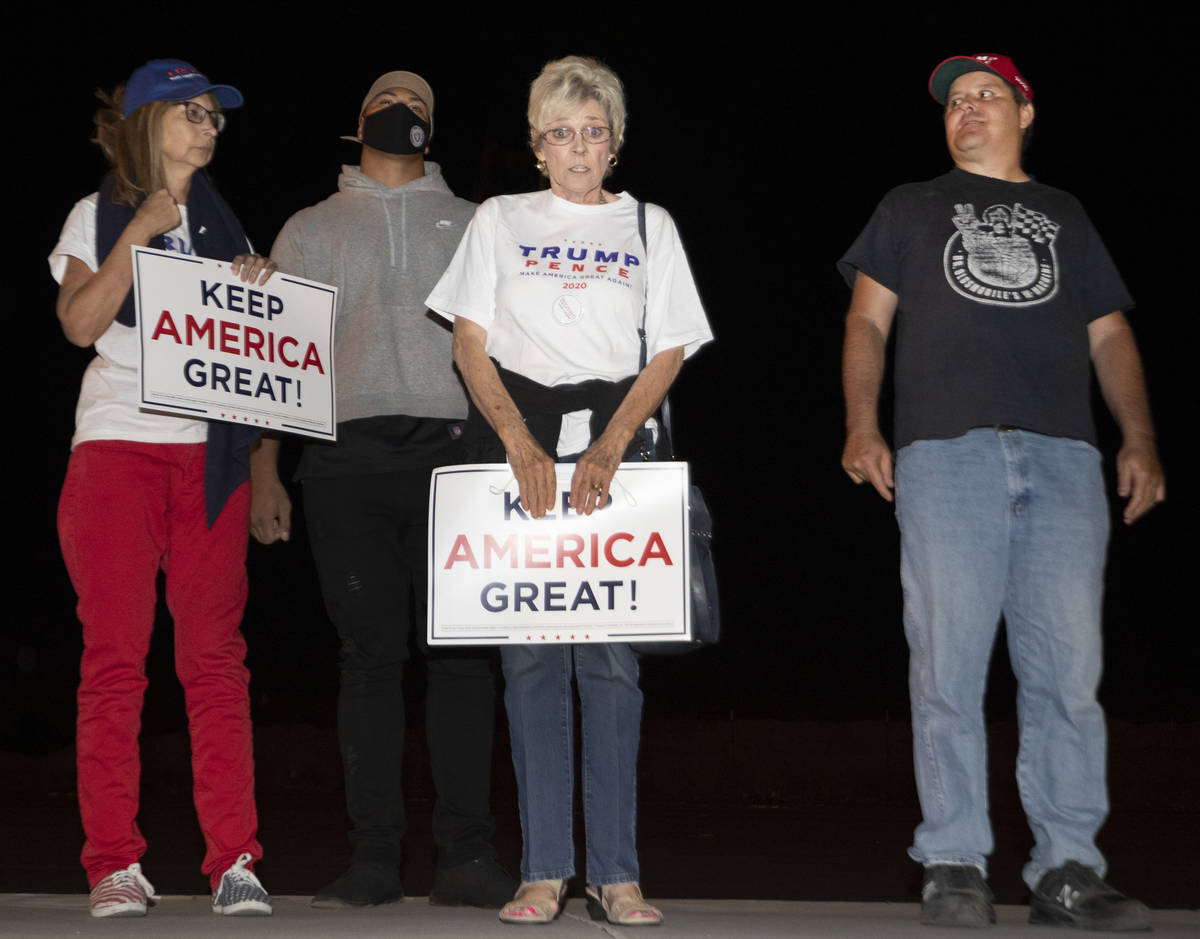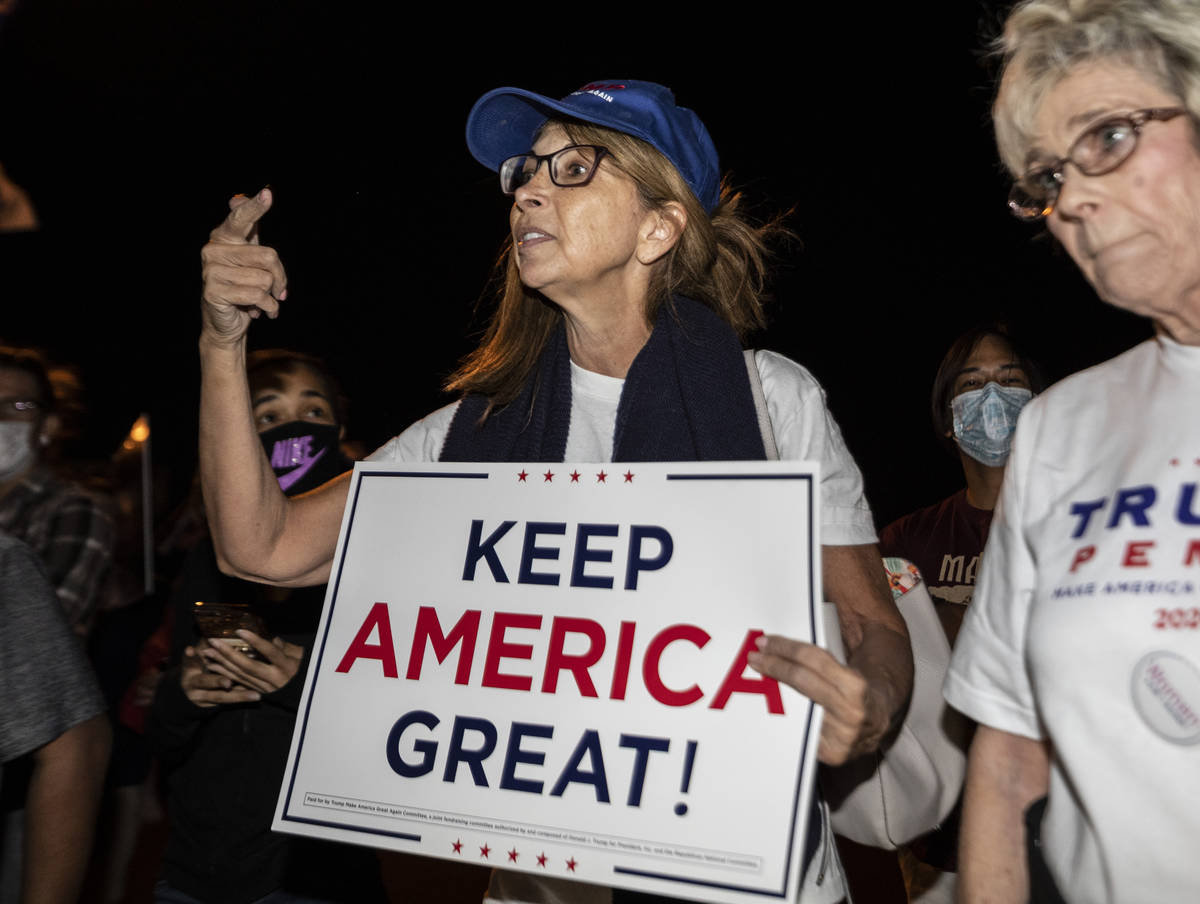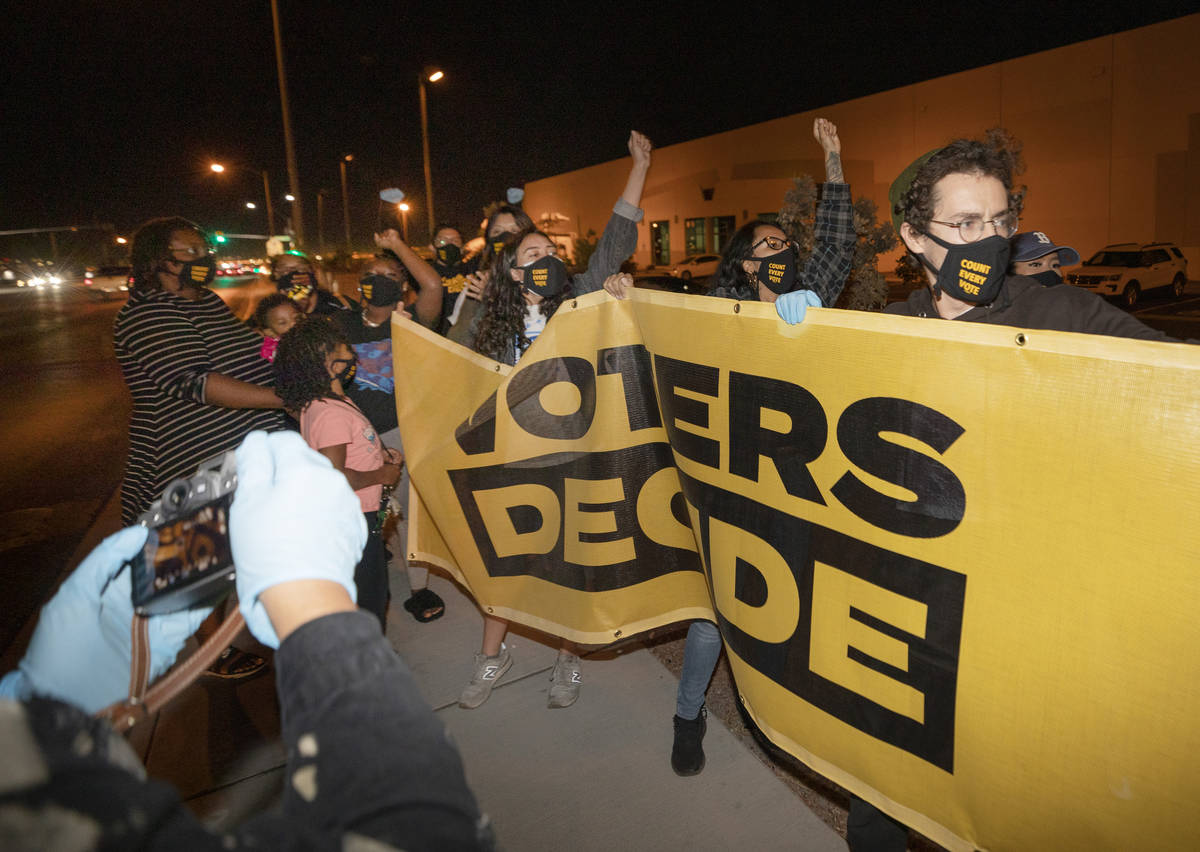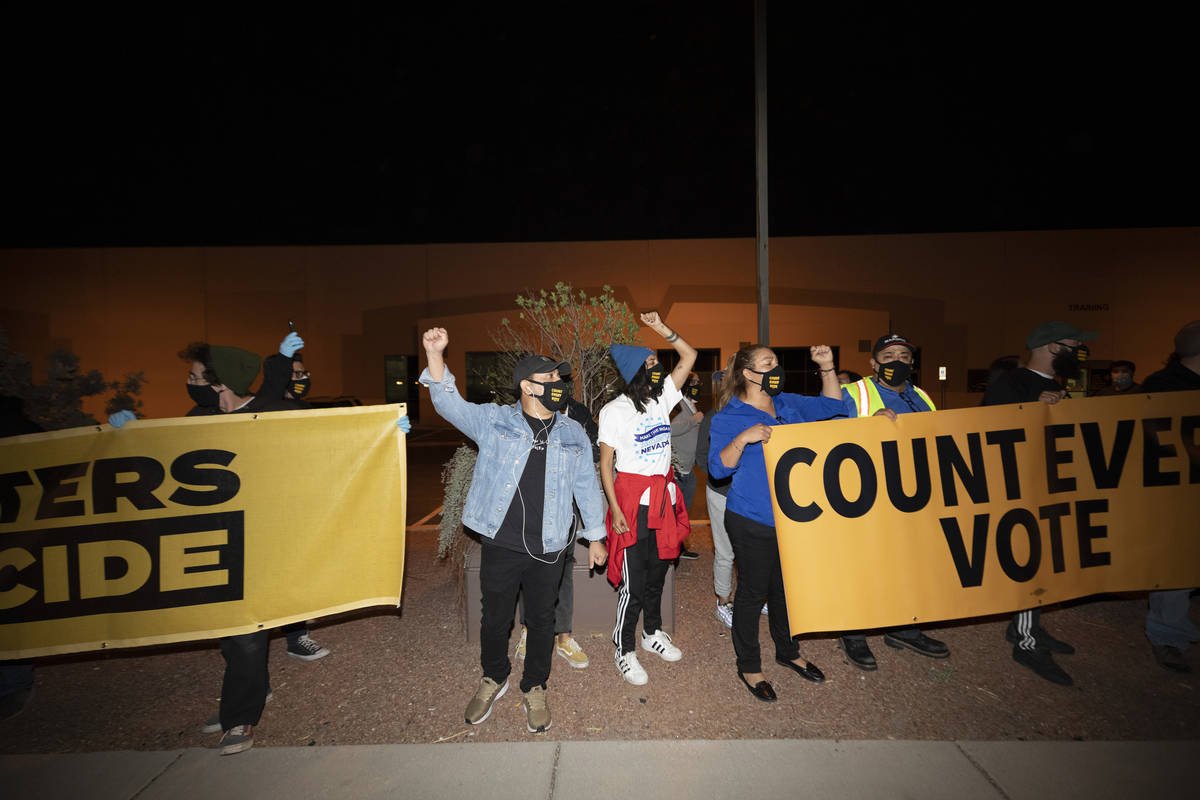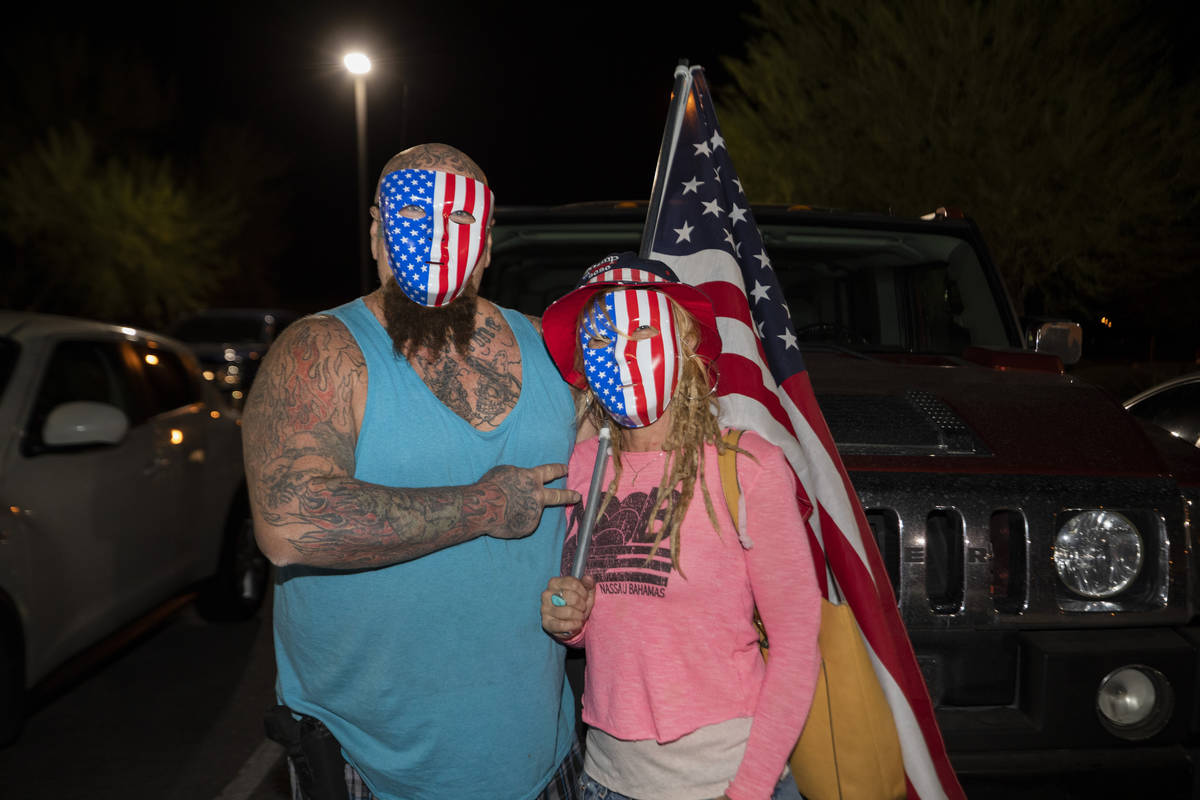 With the outcome of the 2020 presidential election possibly hanging in the balance, Clark County Registrar of Voters Joe Gloria is expected to update Nevada and the nation with results Thursday morning.
As the nation waits for an update on the presidential election between President Donald Trump and Democratic candidate Joe Biden, protesters questioning the electoral process demonstrated outside the Clark County Elections Department in North Las Vegas on Wednesday evening.
The #StopTheSteal protest was organized by Courtney Holland of Las Vegas on Wednesday. The hashtag has been used during the 2018 midterm elections to assert baseless accusations of voter fraud, according to The Washington Post.
"Thousands of ballots have been counted & we haven't been allowed to observe or challenge a single signature match for these votes," Holland tweeted. At the protest, Holland said she organized the protest to bring awareness to potential voter fraud.
Holland said she was suspicious of the "flip flopping" Clark County election officials have done in saying they would update the public Wednesday. Similar protests have taken place in Detroit, Seattle and Washington, D.C., according to The Associated Press.
There were security concerns at election headquarters.
Approximately eight North Las Vegas Police Department vehicles were at the scene, and the parking lot into the election building was closed off to the public.
The protest attracted more than 70 people, many with signs and flags supporting Trump. One man had a rifle.
Another group of protesters, numbering around 35, showed up near the election offices. This group showed support for the electoral process by chanting "Every vote counts."
Both demonstrations garnered a fair number of honks from cars showing support.
"The election was done fair and with due process," Asha Champagne Clark said. Voting had special meaning for Clark, who was stripped of her voting rights after being incarcerated.
Clark was able to vote in this election thanks to the passage of Assembly Bill 431, which restores the voting rights of felons.
"To know I have my voting rights — something my ancestors died for — it's a relief that my voice can be heard," said Clark, who is Black and voted for Biden. "That's why this is so special to me. This is democracy."
Contact Alex Chhith at achhith@reviewjournal.com or 702-383-0290. Follow @alexchhith on Twitter.