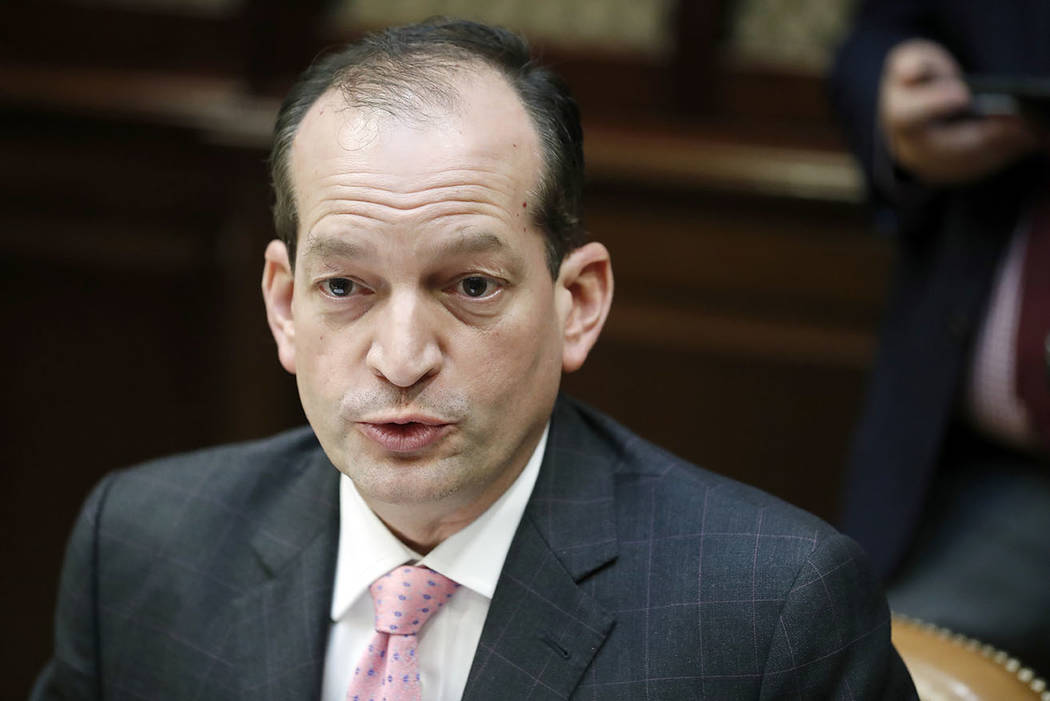 President Donald Trump endorsed a measure to reduce the number of legal immigrants admitted into the country with the goal of increasing American workers' wages – a move that brought acrimony into the White House briefing room by afternoon's end.
Flanked by authors Sens. Tom Cotton, R-Ark., and David Perdue, R-Ga., Wednesday, Trump backed the Reforming American Immigration for Strong Employment (RAISE) Act, which would shift the nation toward a system that prioritizes merit and skills over family ties.
"This legislation demonstrates our compassion for struggling American families who deserve an immigration system that puts their needs first and puts America first," Trump said during an event in the White House's Roosevelt Room.
The moment evoked a return to the early days of his presidential campaign when Trump argued that large-scale immigration depressed wages for American workers. The Cotton-Perdue bill, Trump said, would increase American wages "by changing the way the United States issues green cards."
Supporters argue that by giving preference to adults with language and job skills — and ending the current system that gives preference even to extended family members – the RAISE ACT would modernize the immigration system for the first time in decades by replacing nepotism with merit-based qualifications for green cards.
The United States issues around one million green cards annually. By realigning the system to give priority to immigrants likely to succeed economically, the sponsors claim the bill would reduce immigration to 637,960 in its first year – a 41 percent drop – and to 539,958 or 50 percent in its 10th year.
By stemming the flow of low-skilled workers, supporters argue, the bill would "lead to an increase in wages for American workers."
The pro-immigration group FWD.us had a different take on the same data – a difference that is at the heart of the immigration debate. "This bill slashes overall legal immigration by 50 percent – the biggest reductions in a century – which would severely harm the economy and actually depress wages for Americans," said FWD.us president Todd Schulte.
Senior Advisor for Policy Stephen Miller told the White House press corps that the measure would end "unfettered chain migration" by putting "the needs of the working class ahead of the investor class."
"Members of Congress will have a choice to make," Miller said – to vote for American workers or low-wage employers. It is an issue that separated Trump from many old-school Republicans during the 2016 campaign.
During the press briefing, CNN's Jim Acosta challenged Miller to support a provision that gives job-skills points for English speakers. Acosta accused the president of not being "in keeping with the American tradition" as represented by the Statue of Liberty. Acosta read from the Emma Lazarus' sonnet placed by Lady Liberty that reads, "Give me your tired, your poor, your huddled masses yearning to breathe free."
Miller scolded Acosta for confusing green-card policy and illegal immigration, and accused the reporter of exhibiting "a cosmopolitan bias."
Acosta countered, "It sounds like you're trying to engineer a racial and ethnic flow of people into this country."
Miller railed back, "That is one of the most outrageous, insulting, ignorant and foolish things you've ever said." Both men seemed to believe they won the argument.
Mark Krikorian of the Center for Immigration Studies, which favors limiting legal and illegal immigration, noted that the RAISE Act's preference for English speakers would not apply to immigrants admitted as minor children or spouses, but would apply to immigrants looking for employment.
Sens. Lindsey Graham, R-S.C., and Dianne Feinstein, D-Calif., both warned that the measure would devastate agriculture in their states and Senate Minority leader Charles Schumer, D-N.Y., called it a "nonstarter." Indeed, with many Republicans extolling the virtues of legal immigration, it is difficult to see the RAISE Act garnering the votes needed to pass in the U.S. Senate.
Krikorian doesn't expect an easy road to passage for the bill. "Obviously the chances aren't great because Congress can't do anything frankly," he said, but "even if it doesn't pass, it's a first important step."
Contact Debra J. Saunders at dsaunders@reviewjournal.com or at 202-662-7391. Follow @DebraJSaunders on Twitter.
Related
Las Vegas business would suffer if immigration legislation were to pass, advocates say